Shell Service Station, Winston-Salem
Introduction
The Shell Service Station in Winston-Salem, North Carolina, was a filling station that was built in 1930. The building is eighteen feet tall and designed in the shape of Shell's logo. is an example of representational or novelty architecture and was listed on the National Register of Historic Places on May 13, 1976. It is located in the Waughtown-Belview Historic District.
Images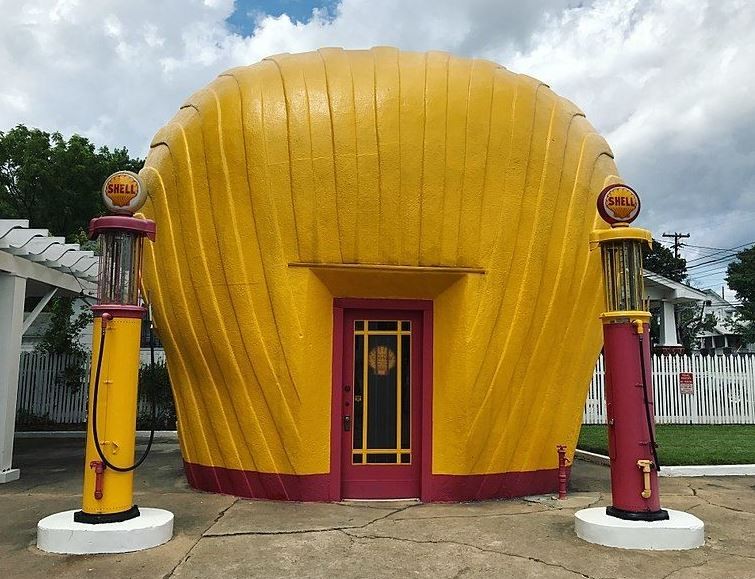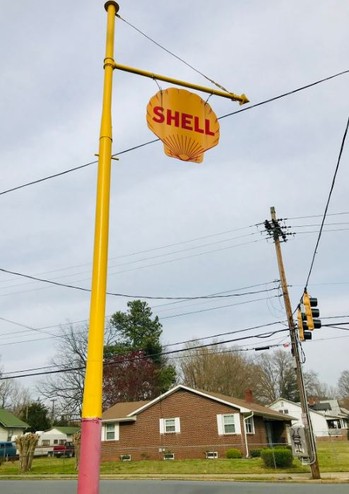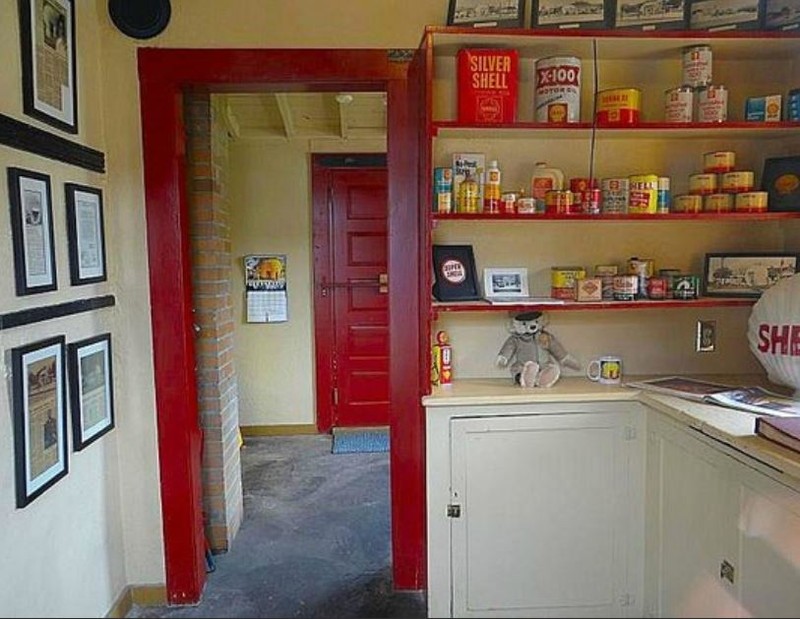 Backstory and Context
Winston-Salem's scallop-shell-shaped service station is the last of its kind. There were eight that were originally built in the late 1930s by the Quality Oil Company. The station, modeled on the brand logo of Royal Dutch-Shell Oil, was constructed of concrete stucco over a bent wood and wire framework.This unique station survived through the 1970s and 1980s as a lawn mower repair place. It soon slid into disrepair towards the end of the 20th century. However, a State historic society, Preservation North Carolina, stepped in and restored this highway icon in the late 1990s. The organization spent $50,000 and dedicated a year of effort to preserving this unique historic structure.
Today the former station is filled with framed newspaper articles about its opening on the wall. Antique Black-and-white photographs line the shelves, which also display a teddy bear, old Shell signs, a coffee mug, miscellaneous antique cans, and a tin of vintage Monkey Grip Patch. A coffee table book has been left open to a picture of the station. In one corner sits an antique red container labeled Shell.
Sources
. Roadside America. Accessed October 15th 2019. https://www.roadsideamerica.com/story/11631.
. The Last Shell Oil Clamshell Station, Atlas Obscura. Accessed October 15th 2019. https://www.atlasobscura.com/places/the-last-shell-oil-clamshell-station-2-winston-salem-north-carolina.
Image Sources
https://www.atlasobscura.com/places/the-last-shell-oil-clamshell-station-2-winston-salem-north-carolina

https://www.atlasobscura.com/places/the-last-shell-oil-clamshell-station-2-winston-salem-north-carolina

https://www.tripadvisor.com/LocationPhotoDirectLink-g49680-d6715456-i100688432-Shell_shaped_Gas_Station-Winston_Salem_North_Carolina.html

Additional Information