Mount Holly Cemetery
Introduction
Founded in 1843, Mount Holly Cemetery is the resting place of many influential residents of Arkansas. Its most distinctive characteristic is its profusion of elegant, dignified statuary. An inspiring atmosphere, Mount Holly draws visitors and photographers year 'round for its profound beauty. Tall obelisks, towering angels, mausoleums, and impeccable gardening create a deeply felt tribute to those who have passed on. Time and eternity seem to hang in the air here, providing deep food for thought for all who stop by to pause and feel the passage of history. Mount Holly Cemetery is a cultural treasure situated on historic Broadway in Little Rock's Quapaw Quarter. The Quapaw Quarter is a section of Little Rock which comprises its oldest and most historic business and residential neighborhoods. The name Quapaw comes from a corruption or mispronunciation of a word for a Native American Tribe which originally inhabited the area where the city of Little Rock is now situated. This name was informally applied to the land west of the original city of Little Rock in the nineteenth century. Then, in 1961 the name of Quapaw Quarter was more formally assigned. Now, it is a well-loved and treasured historic district featuring constructions of the Victorian, Queen Anne, Colonial Revival, Georgian Revival, Greek Revival, Italianate, and Craftsman Styles.
Images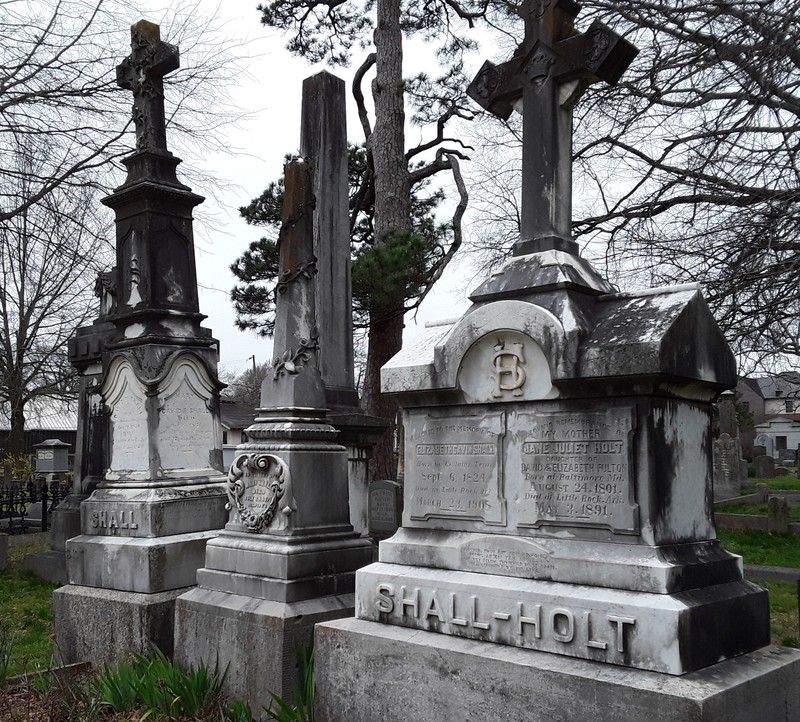 Angel Statue at Mount Holly Cemetery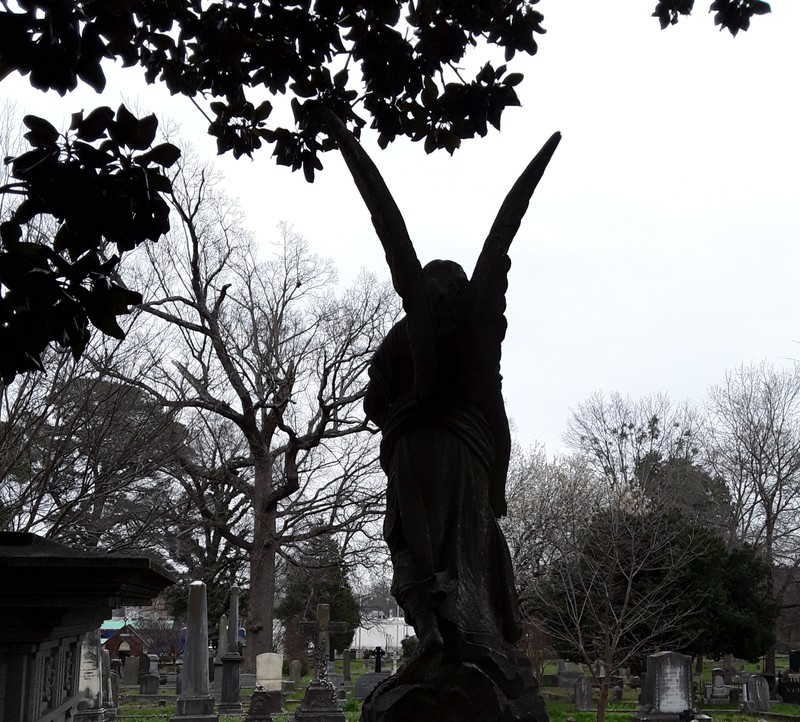 Detail on Wrought Iron Gate in Mount Holly Cemetery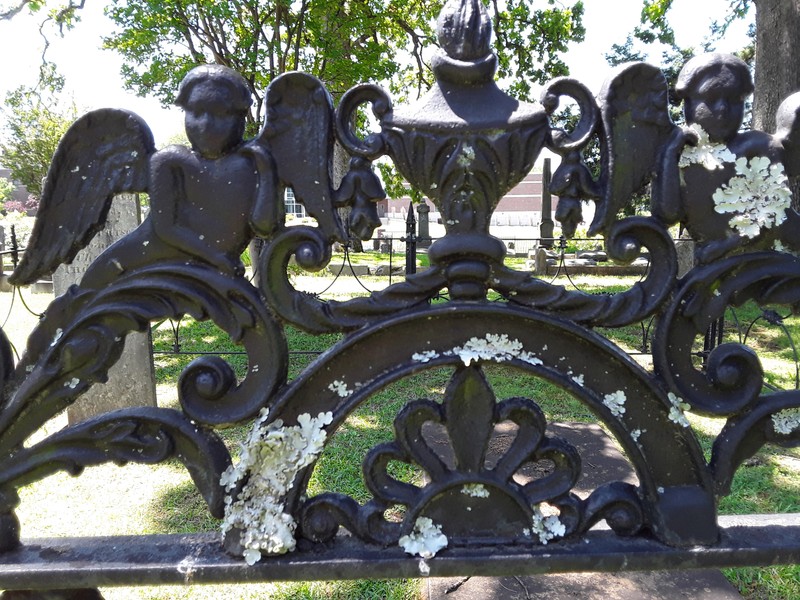 Backstory and Context
Mount Holly is a long-time fixture of the Quapaw Quarter and downtown Little Rock. It was founded in 1843, when prominent Little Rock businessmen Roswell Beebe and Chester Ashley deeded four blocks to the young city of Little Rock for use as a cemetery. Before then, the dead were buried in private family cemeteries or in a small cemetery where the Federal Building now stands on Capitol Avenue and Gaines Street. Since that time, the city has grown dramatically, changing the old landscape which allowed for the previous methods of informal burial.
Today, the remains of several hundred persons rest at Mount Holly Cemetery. The people buried here are, as the website for the cemetery states, a microcosm of American history. Here are found military veterans of every American conflict from the American Revolution to the Gulf War. Further, the cemetery is the resting spot of people of all races and walks of life. For example, there are leading civic figures and also Quatie, or Elizabeth Ross, the wife of Cherokee chief John Ross, who died en route to Indian Territory in 1839 as she traveled the Trail of Tears. Quatie was first buried at the Capitol Avenue cemetery; her remains, along with those of a number of others, were reinterred at Mount Holly later, in the Albert Pike family plot.
As are so many of the landmarks of the Quapaw Quarter, Mount Holly Cemetery is listed on the National Register of Historic Places, to which it was added in 1970.
Sources
https://encyclopediaofarkansas.net/entries/quapaw-550/
http://www.quapawtribe.com/401/Tribal-Name
http://www.historicarkansas.org/exhibits/we-walk-in-two-worlds
https://encyclopediaofarkansas.net/entries/mount-holly-cemetery-49/
http://mounthollycemetery.org/