Former Home of Arthur Miller
Introduction
A consummate New Yorker, playwright Arthur Miller grew up between Manhattan, Harlem, and Brooklyn. As an adult, lived in numerous residences in Brooklyn and Manhattan, but his Willow Street home is arguably the one most associated with the writer. It was in the Willow Street home that the playwright wrote "The Crucible" and an early draft of "A View From the Bridge." It was also the last home that Miller shared with his first wife, Mary, and his children. Miller left his wife for Marilyn Monroe in 1955 and married the actress in 1956. The Miller family continued to live in the home for a number of years following the divorce.
Images
Arthur Miller and Marilyn Monroe.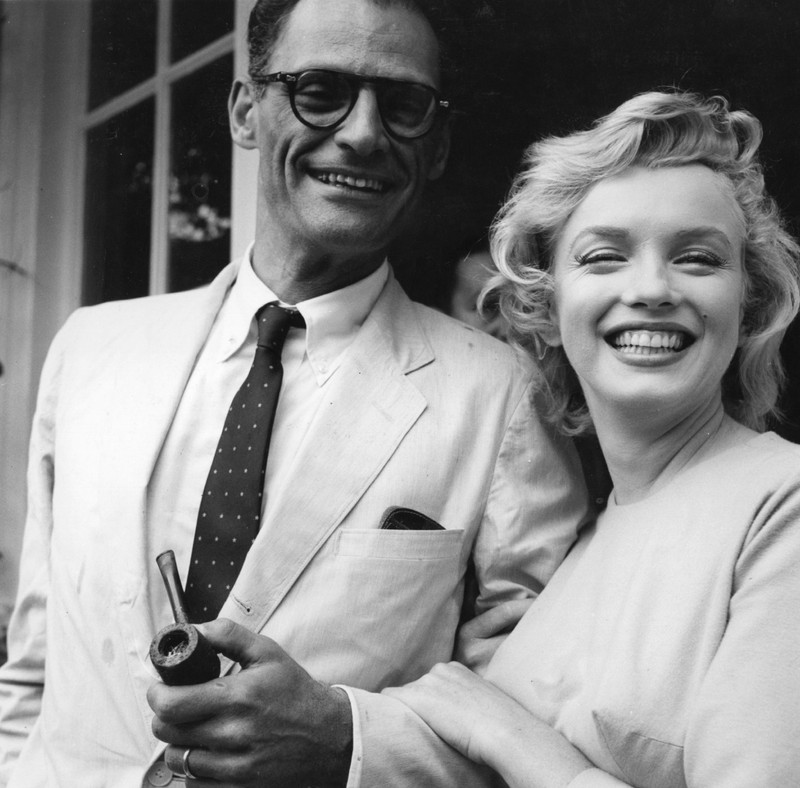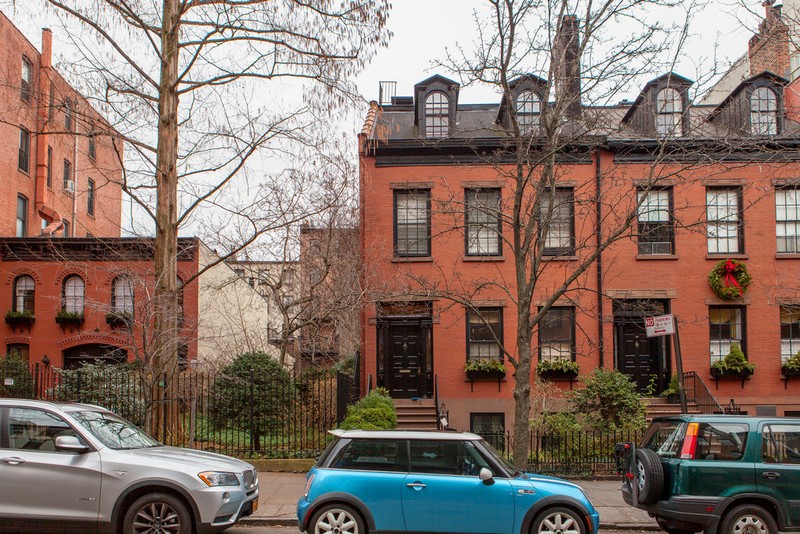 Backstory and Context
Few writers are as deeply associated with New York as Arthur Miller. The son of a prosperous Polish immigrant father, the young Miller spent his early childhood between Manhattan and Harlem, but when his father's business declined during the Great Depression, the family moved to Brooklyn. Much of the remainder of his life would be spent between various Brooklyn addresses.
In 1951, Miller, already an accomplished playwright and financially comfortable due to the success of All My Sons and Death of a Salesman, sold his home on Grace Street to W.E.B. DuBois and moved his family to 155 Willow Street. The home, along with 156 and 157, was built before 1830 and is among the oldest in the area. The home, which is a New York Community Trust landmark, is considered a fine example of the Federal Style row houses of the early 1800s.
When the Millers moved to Willow Street, the Brooklyn Heights neighborhood was a curious mixture of the well-heeled and successful as well as a motley assortment of residents from the fringes of society. Among the more affluent Brooklyn Heights residents were a number of writers, including--a few years after the Millers moved in--Truman Capote, who lived on 70 Willow.
According to Miller, his marriage to Mary was already failing when the family moved to Willow Street. When Miller traveled to Hollywood to pitch a script to Elia Kazan in 1951, he met Marilyn Monroe. Miller struggled with his feelings Monroe for some time and tried to be a better husband; in the new home, he installed kitchen cabinets and floor tile. Eventually, however, Miller left Mary and moved to Manhattan with Monroe. The couple married in 1956 and spent most of their time in Miller's Roxbury, Connecticut home. The marriage was a turbulent one and the couple divorced six years later.
Sources
Stapinski, Helene. Arthur Miller's Brooklyn, New York Times. January 22nd 2016. Accessed October 20th 2019. https://www.nytimes.com/2016/01/24/nyregion/arthur-millers-brooklyn.html.
Strausbaugh, John. Brooklyn's Home to the Gentry and the Not-So, New York Times . October 2nd 2008. Accessed October 20th 2019. https://www.nytimes.com/2008/10/03/arts/03expl.html.