Terry-Jung House
Introduction
The Terry-Jung House is located on Scott Street on the eastern side of Little Rock's historic Quapaw Quarter. The Quapaw Quarter is a section of Little Rock which comprises its oldest and most historic business and residential neighborhoods. The name Quapaw comes from a corruption or mispronunciation of a word for a Native American Tribe which originally inhabited the area where the city of Little Rock is now situated. This name was informally applied to the lands west of the original city of Little Rock in the nineteenth century. Then, in 1961 the name of Quapaw Quarter was more formally assigned. Now, it is a well-loved and treasured historic district featuring constructions of the Victorian, Queen Anne, Colonial Revival, Italianate, and Craftsman Styles. The Terry-Jung House represents the Italianate Style.
Images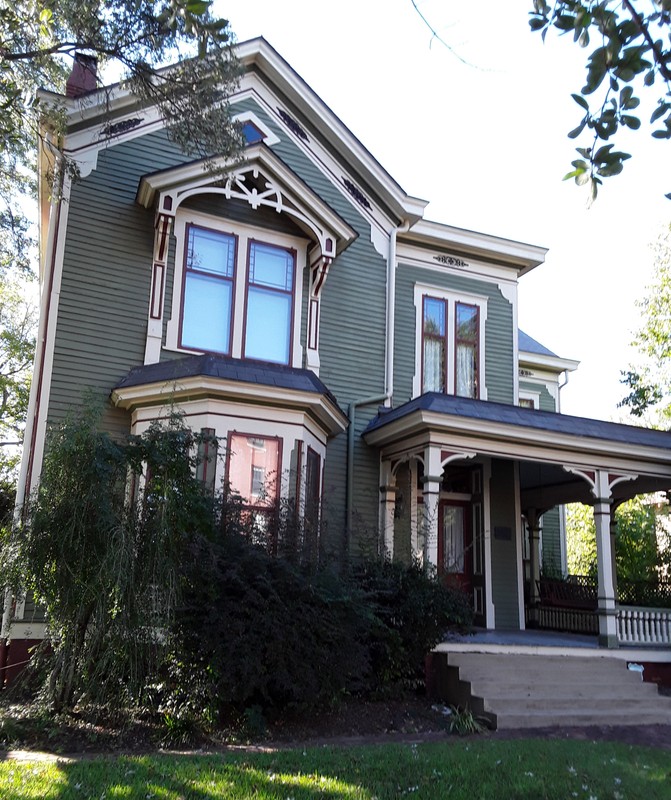 Backstory and Context
Built in 1881, the Terry-Jung House is constructed in the Italianate Style. The Italianate Style is abundantly represented throughout Little Rock's Quapaw Quarter. Drawing from the architectural style of the Italian Renaissance, this style of architecture appeared in England in approximately 1802 and was then embellished during the late Regency and Victorian eras. The popularization of this style saw it spread throughout Europe and into the United States in the nineteenth century. Here it is seen in its nineteen-century Little Rock version. Now restored, the Terry-Jung House is located on Scott Street amongst many other historic properties. Across the street is a large repurposed loft building, originally a school. Farther down Scott are more sites of interest to tourists and enthusiasts of nineteenth-century architecture, including the stunning Villa Marre.
Sources
https://encyclopediaofarkansas.net/entries/quapaw-550/
http://www.quapawtribe.com/401/Tribal-Name
http://www.historicarkansas.org/exhibits/we-walk-in-two-worlds
https://www.littlerock.gov/!userfiles/editor/docs/planning/hdc/QQA%20tour%202014.pdf
https://en.wikipedia.org/wiki/Italianate_architecture
http://www.askthearchitect.org/architectural
Additional Information