Trinity Episcopal Cathedral
Introduction
Listed on the National Register of Historic Places in 1976, Trinity Episcopal Cathedral is a featured landmark of the downtown Quapaw Quarter in Little Rock, Arkansas. It is situated on a full city block bordered by 17th on the south, Spring on the west, 16th on the north, and Center on the east. Pictured here are several views of the building and grounds. Images include the interior, courtyard fountain, courtyard burial area called a columbarium, and the main entry on the southwest corner. The main sanctuary was built in the late 1880s and early 1890s in the English Gothic Revival Style. It features natural wood flooring, high ceiling arches, a world-class pipe organ, and authentic stained glass windows from both the nineteenth and twentieth centuries.
Images
Fountain in the Courtyard at Trinity Episcopal Cathedral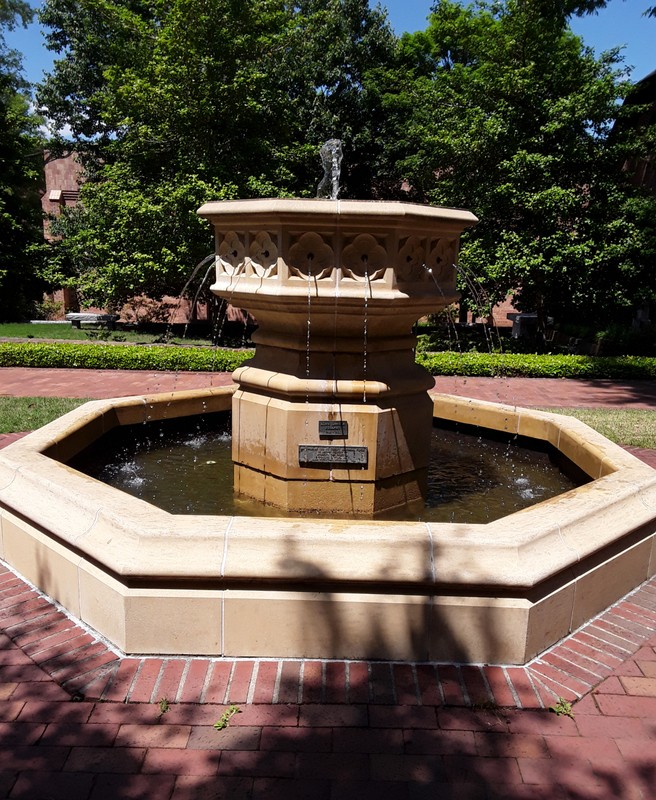 Mitchell House and the Columbarium Seen from Courtyard at Trinity Episcopal Cathedral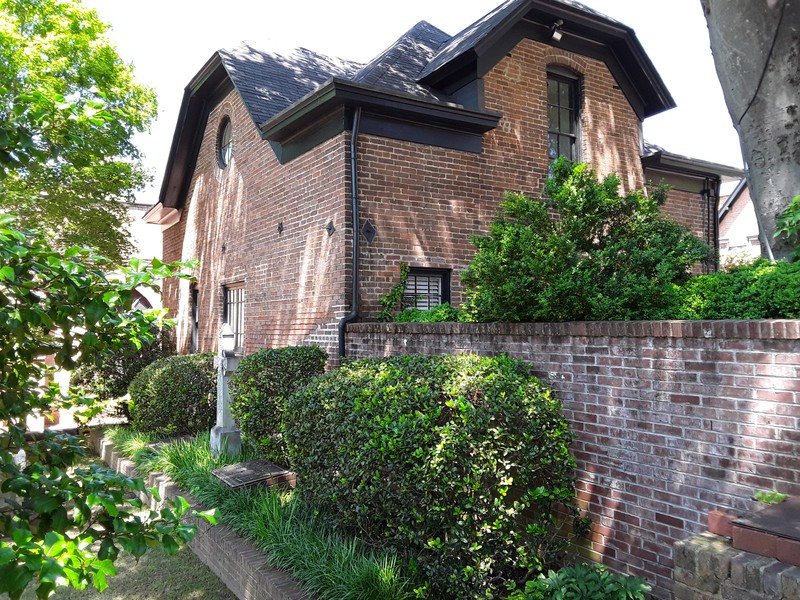 Interior of Trinity Episcopal Cathedral showing high gothic arches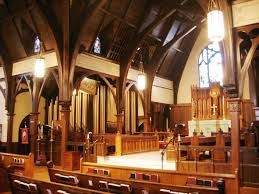 Main Southwest Entry Foyer of Trinity Episcopal Cathedral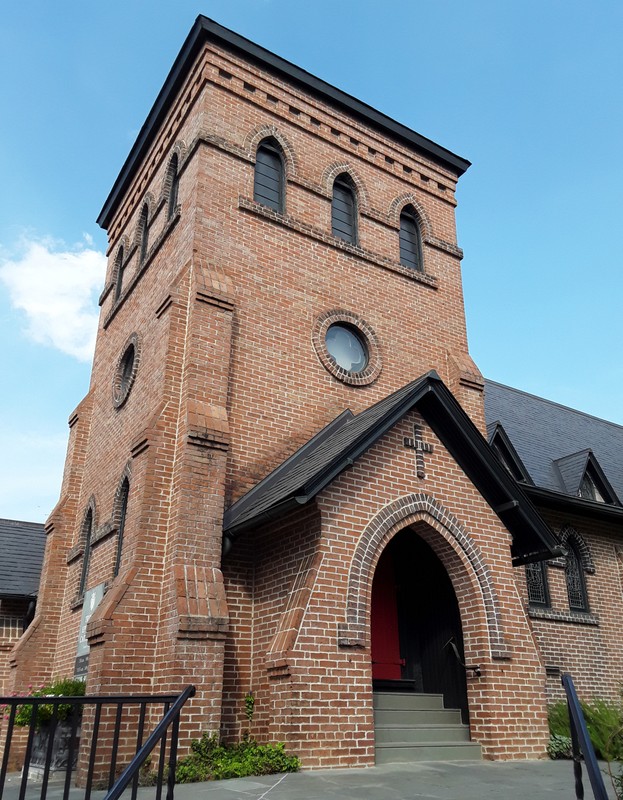 Backstory and Context
Constructed during the period 1884 - 1892, the main sanctuary of the Cathedral was designed in the Gothic Revival Style frequently used in English rural churches of the nineteenth century. At the time, the Cathedral was very much an architectural statement which proclaimed the linkage of the American Episcopal Church with the English Anglican tradition.
 Today, the Cathedral is part of Little Rock's vibrant downtown Quapaw Quarter, only a block away from the Governor's Mansion and not far from the busy streets of commercial Little Rock. However, when it was originally constructed, the Cathedral sat amongst fields and country cottages. Now it nestles amongst historic houses, many of which were constructed around the same time as the Cathedral, creating an historic ambience which encompasses several blocks.
Sources
https://encyclopediaofarkansas.net/entries/quapaw-550/
http://www.quapawtribe.com/401/Tribal-Name
http://www.historicarkansas.org/exhibits/we-walk-in-two-worlds
https://www.littlerock.gov/!userfiles/editor/docs/planning/hdc/QQA%20tour%202014.pdf
https://www.trinitylittlerock.org/about/our-history
https://encyclopediaofarkansas.net/entries/trinity-episcopal-cathedral-8746/https://www.littlerock.gov/!
Image Sources
Maureen Richmond, Photographer

Maureen Richmond, Photographer

Google Images

Additional Information