Critter Corner & Nature Center
Introduction
Author-Uploaded Audio
The Wild Heritage program at Heritage Farm highlights the interactions between people and the environment around us. The Critter Corner includes a number of heritage breed livestock such as goats, chickens, turkeys, ducks, pigs, rabbits, sheep, and a donkey. There are also some non-traditional animals including peafowl, llamas, and an African spur tortoise. The nearby Nature Center contains many reptiles, amphibians, and insects native to Appalachia. Both the Critter Corner and the Nature Center are open most days during the Spring, Summer, and Fall seasons.
Images
The Critter Corner features a number of traditional farm animals, including some heritage breeds, as well as some non-traditional animals.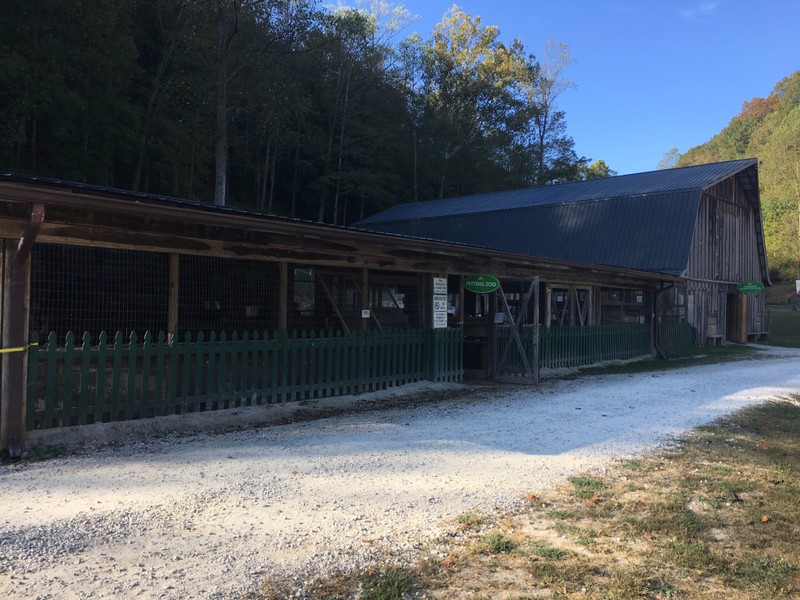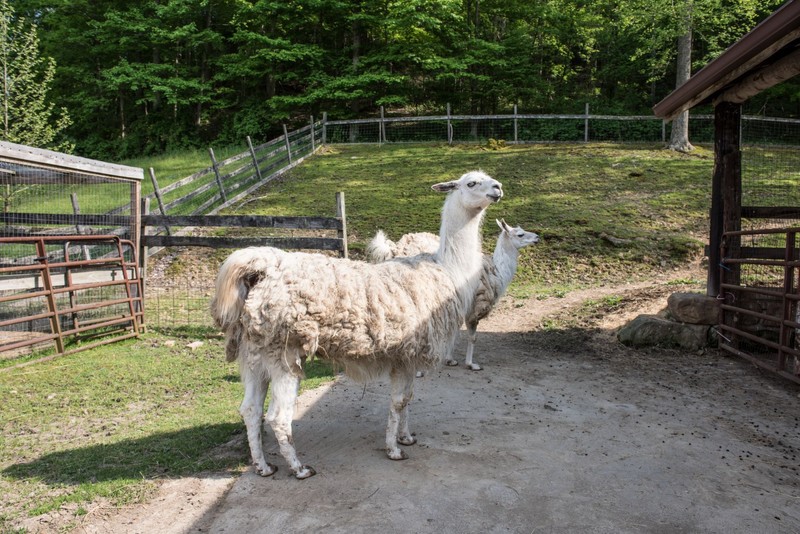 Charkey, one of the Farm's resident cats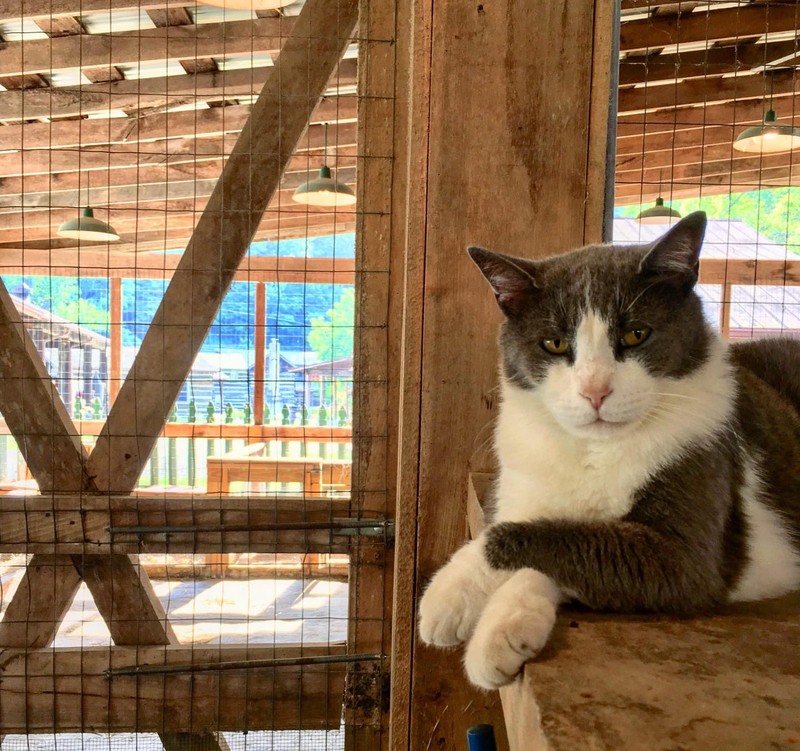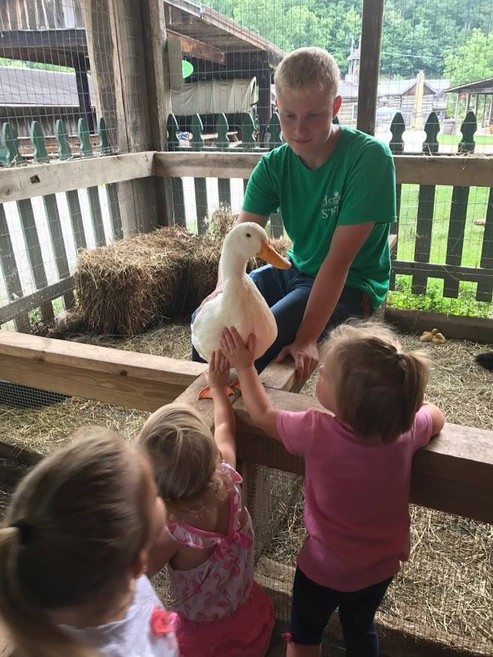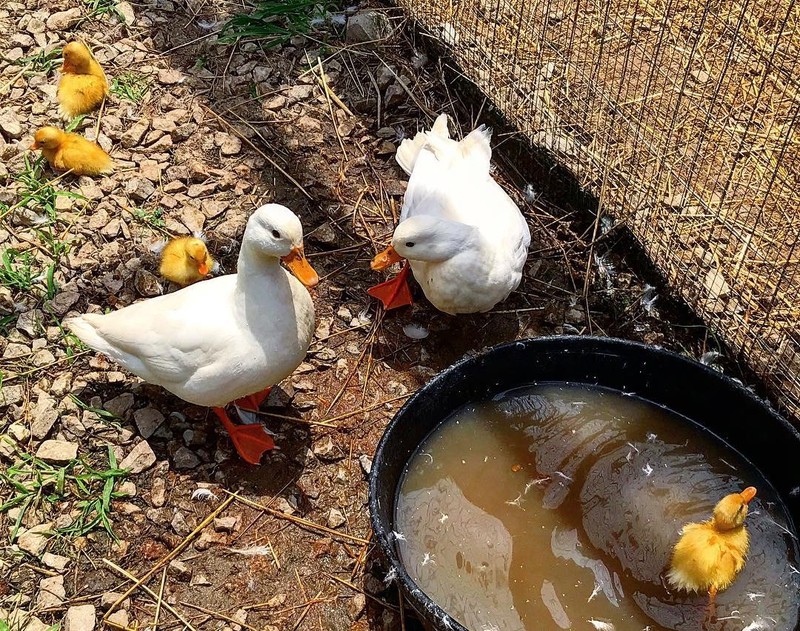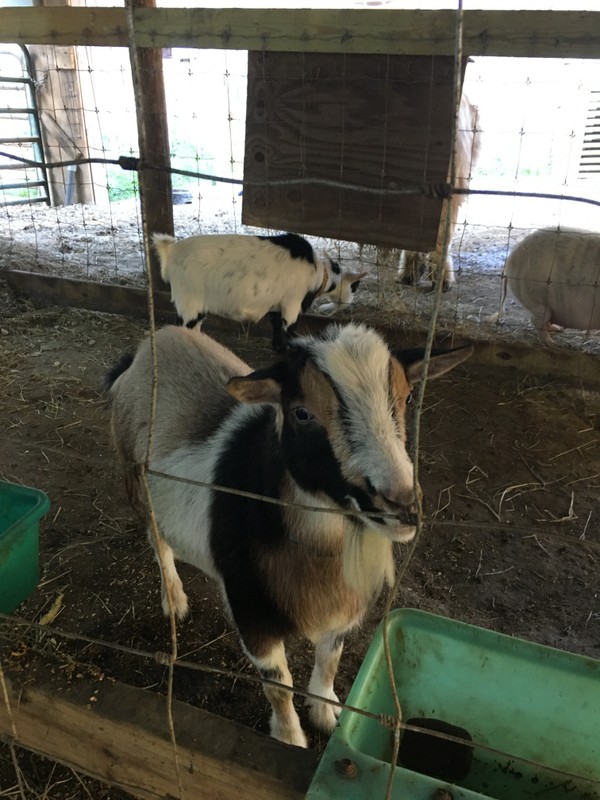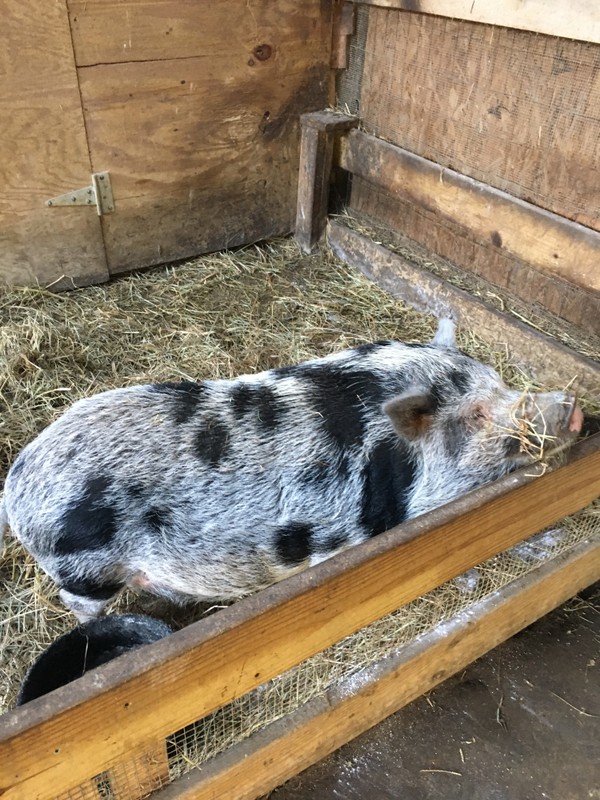 Backstory and Context
The majority of the animals in the Critter Corner are described as heritage breeds. These are traditional breeds of livestock used years ago on smaller, local farms. Typically each breed only existed in a certain area, and they were bred to be better equipped for the environments that they lived in. The number of heritage breed animals began to decline –and in some cases vanish- during the twentieth century as agriculture became more commercialized and industrialized. The majority of our agricultural products today come from only a small selection of livestock breeds compared to a century ago. Heritage Farm raises several different heritage breeds in order to preserve them and educate the public about their uses. Specific breeds at our Critter Corner include Narragansett Turkeys, Lavender Orphington Chickens, Scottish Highlander Cows, and Jacob Sheep.
The Critter Corner has a number of typical farm animals such as pigs, goats, sheep, chickens, turkey, ducks, rabbits, a cow, and a donkey. There are some creatures native to West Virginia as well, such as red-eared slider turtles. The zoo also has some non-local animals including llamas, peafowl, an African spur tortoise, and a camel. 
The Nature Center opened in 2020 as part of a new program to showcase Appalachian ecosystems found within our own backyards. It houses a number of insects, amphibians, and reptiles native to the region. These include various species of turtles, frogs, snakes, and fish.
Sources
Highsmith, Carol M, photographer. Llamas at the petting zoo of the Heritage Farm Museum and Village in Harveytown, West Virginia, just south of downtown Huntington. Huntington, West Virginia, United States, May 7, 2015. Photograph. Accessed October 3, 2019. https://www.loc.gov/item/2015631864/.
Ward, Lee. "Petting zoo big attraction at Heritage Farm Museum and Village." Daily Independent. April 29, 2019. Accessed October 10, 2019. https://www.dailyindependent.com/news/petting-zoo-big-attraction-at-heritage-farm-museum-and-village/article_80cbbc08-6a7b-11e9-b672-fb28656e8df3.html. 
Image Sources
Images courtesy of Heritage Farm Museum & Village.

Additional Information