Governor's Mansion State Historic Park
Introduction
Erected in 1877, the historic residence served as the Governor's Mansion from 1903-1967. It was built for local businessman Albert Gallatin, who was a partner in a hardware store called Huntington & Hopkins. The home is a beautiful example of Victorian architecture, featuring an ornate exterior and a four-story tower. It is closed to the public but was a house museum for many years. It was added to the National Register of Historic Places in 1970.
Images
The historic Governor's Mansion was built in 1877.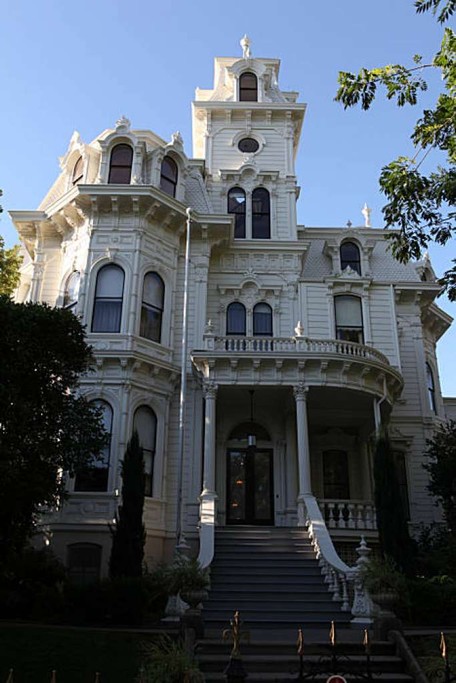 This image depicts how the mansion looked when it was built.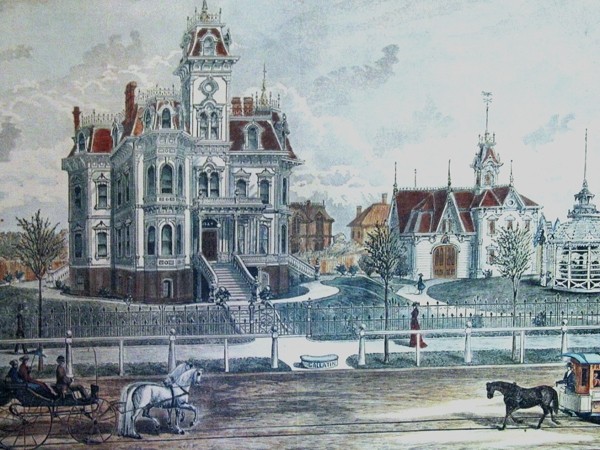 Backstory and Context
Ten years after the house was built, Gallatin sold it to another local businessman, Joseph Steffens, who was the father of author and journalist Lincoln Steffens. Steffens owned the house until 1903 when state purchased it to be the governor's residence. In all, 15 governors and their families have lived in the house beginning with Governor Pardee. Ronald Reagan was the last to live here in 1967 (albeit for just a few months; the house was by then quite old and, and Reagan's wife claimed, a "fire trap") before Governor Brown and his wife moved into the home in 2015 after it underwent extensive remodeling. Governor Newsom and his family lived in the house briefly in early 2019 before ultimately deciding they wanted a more family-friendly home. The old house opened to the public not long after the Reagan's left.
Sources
Duke, Jack S. "Governor's Mansion." National Park Service - National Register of Historic Places Nomination Form. November 10, 1970. https://npgallery.nps.gov/GetAsset/d2ffd2a7-2bb0-4fdb-9a86-7998be281c01.
Finz, Stacy. "Governor's mansion empty in Sacramento." SFGate. October 24, 2010. https://www.sfgate.com/homeandgarden/article/Governor-s-mansion-empty-in-Sacramento-3248686.php#photo-2397176.
"Governor's Mansion." The Historical Marker Database. Accessed October 9, 2019. https://www.hmdb.org/marker.asp?marker=13882.
Willon, Phil. "Gov. Gavin Newsom and family to pass on the governor's mansion, head to Sacramento suburbs." Los Angeles Times.
Image Sources
Kat Wade, San Francisco Chronicle: https://www.sfgate.com/homeandgarden/article/Governor-s-mansion-empty-in-Sacramento-3248686.php#photo-2397176

The Historical Marker Database

Additional Information