Huffman Prairie Flying Field
Introduction
Located just outside of Dayton, Huffman Prairie Flying Field is part of Dayton Aviation Heritage National Historical Park and offers visitors a chance to see the field where the Wright Brothers tested aircraft. After their historic flights in Kitty Hawk, North Carolina, the Wright brothers returned home and continued to design and test aircraft. The Wright Brothers needed a suitable field to where they could achieve flight and perfect their designs. Torrence Huffman offered his pasture to the Wright Brothers at no cost and from 1904 and 1905, this field was the location where they tested and improved the first three versions of the Wright Flyer. While Kitty Hawk is well-known as the location of their historic flight, this pasture is the place where the Wright Brothers followed their success with two years of testing and refining their aircraft. Starting in 1910, the Wright Brothers also operated a flying school at this location. The U.S. Army acquired the prooperty in 1917 and continued to test aircraft design and train pilots.
Images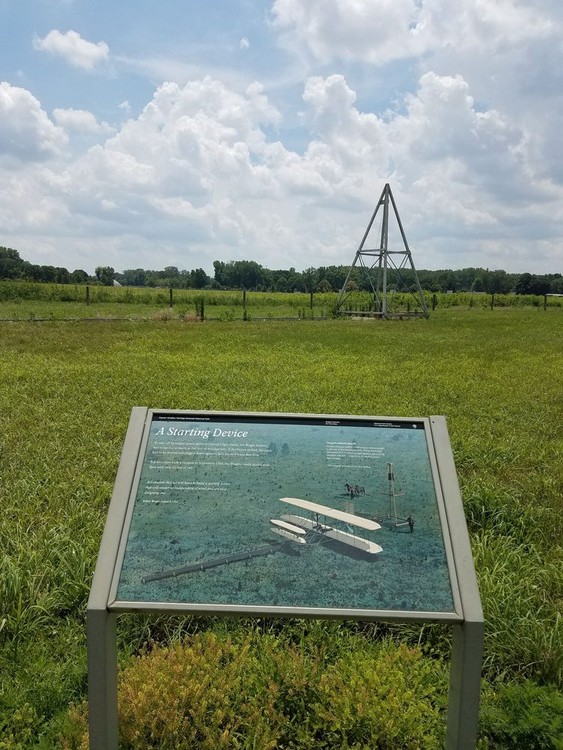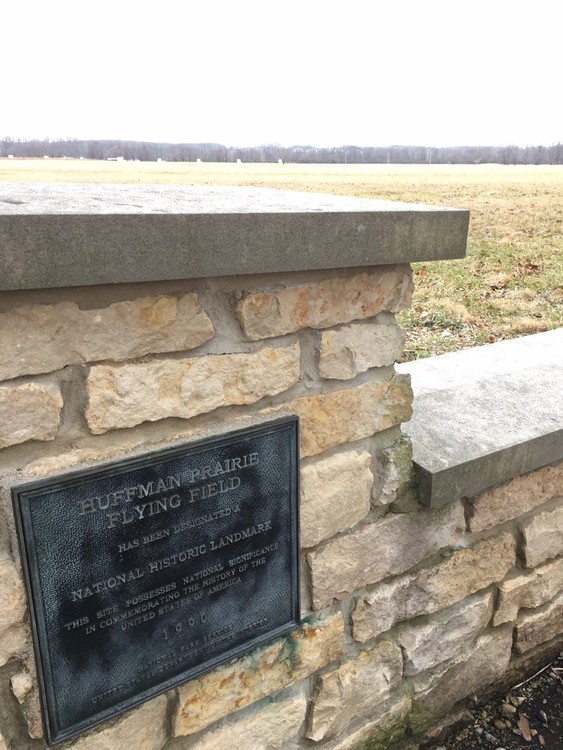 Backstory and Context
Prior to their historic flight at Kitty Hawk, the Wright Brothers tested their designs at Huffman Prairie. At this site, they learned how to master control, powered flight, and engineered the world's first practical airplane. Upon returning for North Carolina the Wright Brothers made a deal with Torrence Huffman to use his field free of charge. From 1904 to 1905 the Wright Brothers made 105 test flights totaling 49 minutes of flight time. The Wright Brothers accomplished any firsts here, including the first turn with aircraft and the first complete circle.
In 1905 while utilizing the field at Huffman Prairie, the Wright Brothers tested their new model known as the the Wright Flyer III. This aircraft was able to bank, fly a figure eight, and were able to make multiple circles in the same flight. During this 1905 season the brothers were able to greatly increase the functionality of the aircraft as well as greatly increasing flight duration. Wilbur set the world record for flight distance and time at 24 miles and 39 minutes.
Huffman Prairie is part of Dayton Aviation Heritage National Park and allows visitors to see the field where the Wright Brothers tested and perfected their aircraft and set multiple records.
Sources
. Dayton Aviation Heritage, National Park Service . Accessed October 6th 2019. nps.gov.
In the Archives: Huffman Prairie Flying Field . Stolz, Bill. United States. 2019. libraries.wright.edu.
Additional Information