McCurdysville Old Road Cemetery
Introduction
This primarily twentieth-century cemetery is located on the outskirts of Rivesville, West Virginia and it can be found on the Old McCurdysville Road. The first burials took place here in the 1800s and the cemetery has had a profound impact on the Rivesville community. McCurdysville is located on the outskirts of Rivesville and the graveyard is a focal point for the small community. Many generations of families from Rivesville are buried on this hill. It is also along the way to Jake's Run, which is another small neighboring community of Rivesville.
Images
View from the top of the cemetery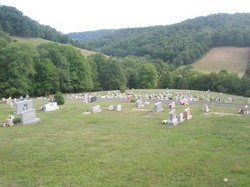 One of the older grave markers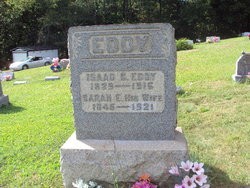 Backstory and Context
The McCurdysville Cemetery is one of the oldest in Rivesville, West Virginia. This cemetery is located on a hill off the road from where Jakes Run Road and the Old McCurdysville Road tie off into each other. It is located above the McCurdysville Community building and there is no parking lot for the cemetery, so parking at the community center is advised instead. The cemetery holds many loved ones from Rivesville and the surrounding areas. This burial place is rather large for the community of McCurdysville and is the main focal point of the village.
There is a small white sign that sticks out from the road and it has the words, "McCurdysville Cemetery" written on it. This is one way to find the cemetery, as it does not always show correctly on online maps. It is easy to pass by the entrance without a second thought, as the drive up is steep and the sign is extremely dull. The cemetery has been around since the 1800s and many local residents have family members buried there. From the top of the hill in the cemetery you can see almost all of McCurdsyville.
Though there is no Google Maps street view of the cemetery itself, the bottom of the drive and the sign are visible. The cemetery is so little known that it doesn't even list an address for it online. People usually get there by word of mouth, which is easy since the locals are always willing to help. The cemetery is important to the people who live nearby because it is such a peaceful place and very well lit because it sits on a hill. The fact that it is so peaceful makes for often visits from families.
Sources
McCurdysville Cemetery Feature, West Virginia HomeTownLocator. Accessed October 6th 2019. https://westvirginia.hometownlocator.com/maps/feature-map,ftc,2,fid,1728348,n,mccurdysville%20cemetery.cfm.
Additional Information