1848 Pierson Barton Reading's Discovery of Gold Historical Marker
Introduction
Near this location in 1848, just down along Clear Creek, explorer and military officer Major Pierson Barton Reading discovered gold. His discovery—which occurred shortly after sawmill operator James W. Marshall found gold in Coloma, California in January 1848—contributed to the gold fever that attracted thousands of eager prospectors to California. A historical marker was located along the road at this location and visitors can park and walk on a dirt road down to the creek.
Images
Major Pierson B. Reading (1816–1868)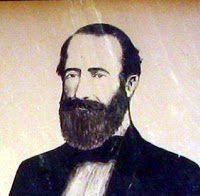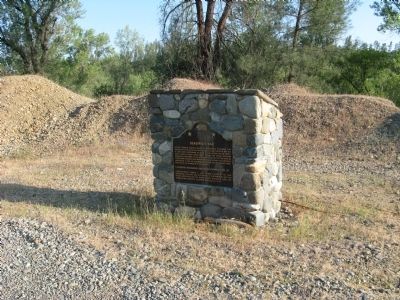 Backstory and Context
Major Reading was born in New Jersey in 1816. He arrived in California in 1843 and found a job the next year working as a clerk and chief of trappers for a German-born fur trapper named John August Sutter. Sutter established a fort/trapping post in his name in the area that would eventually become Sacramento, the state capital (Sutter was present when Marshall discovered gold).
Also in 1844, Reading was awarded a large land grant from Mexico (California was under Mexican control at the time) in the Redding area and was put in command of Sutter's Fort. He participated in the Bear Flag Revolt (a brief revolt of American settlers in northern California who broke away from Mexico and established an unrecognized state) and in the Mexican-American War. After finding gold here, he also found gold on the Trinity River. His discoveries encouraged hordes of people to California. In 1851, Reading ran for governor of California as Whig candidate but did not win. He died in 1868 on his ranch in Shasta County.
Sources
"Gold Fever in Clear Creek." The Historical Marker Database. Accessed September 29, 2019. https://www.hmdb.org/marker.asp?marker=113013.
Leach, Josiah Granville. Genealogical and Biographical Memorials of the Reading, Howell, Yerkes, Watts, Latham, and Elkins Families. Philadelphia, PA: J.B. Lippincott Company, 1898.
"Reading's Bar." The Historical Marker Database. Accessed September 29, 2019. https://www.hmdb.org/marker.asp?marker=57817.
Image Sources
Wikimedia Commons

The Historical Marker Database

Additional Information