Kress Building (1925-2014)
Introduction
It was constructed in 1929 by the Kress company, a national retail company that specialized in affordable and durable goods. The building was constructed for $175,000 the architecture of the building had a luxurious terra cotta facade; the Kress name was molded into the terra cotta facade. At its completion, it housed a "5-10-25 Cent" store, a store that sold a variety of inexpensive household goods. The location was notable as it was one of the most frequented stores in the Youngstown area. It served as the home to the Kress organization's stores for the next 35 years, before being occupied by various other retail businesses. The building was demolished in 2014 after a long tenure serving the community.
Images
The Kress Building before its demolition.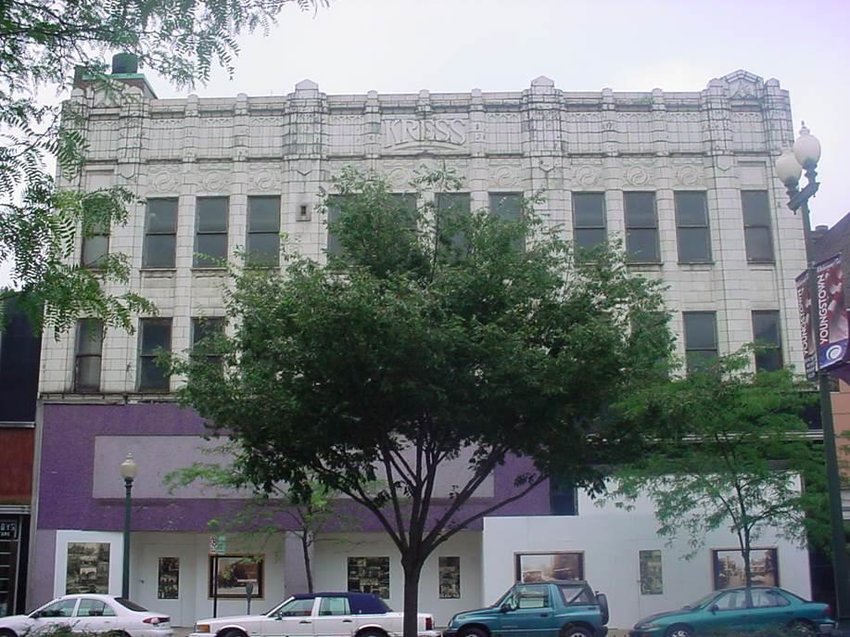 Backstory and Context
The Kress Building, which was located on what is now a parking lot, stood for many years as a relic of a Youngstown's past. Built originally in 1925, the Kress Building was designed to house a "5-10-25" cent store. The S. and H. Kress company financed the building, hence the name "Kress Building." The Kress company specialized in general merchandise stores. It was considered one of the most successful general stores for the 35 years it occupied the space.
The Kress Company was a pioneer in the field of general merchandising. The company established its first "5-10-25" cent store in 1896, the Kress Company was known for developing a merchandising brand. The company had its own, in house architecture department which gave a flair to the buildings. The signature of the design was a gold-colored "Kress" logo, which would be placed on the front of the building. Before demolition this logo could be seen on the Youngstown building.
The Kress Building was a mainstay in the Youngstown commercial area for decades, housing many different retail shops throughout its lifetime. The last of these retail stores being the Wig Warehouse, who had to vacate the store in 2000. The Wig Warehouse had to relocate due to unsafe conditions inside the building, as it slowly fell into disrepair. In 2013 the city bought the Kress building for $500,000 with plans to demolish it. The building had fallen too far into disrepair to be salvaged. In 2014 the historic building was demolished and replaced with a parking lot, bringing an end to its retail legacy.
Sources
Skolnick, David . "Demolition of Kress Building downtown to start in about 2 weeks.." The Vindicator (Youngstown) March 5th 2014. .
Williams , Judy. Kress Building, Wilkins and Leonard. . Published July 23rd 1986. Ohio Historic Inventory .
Bell, Karen. "Kress demo mirrored in other states. ." The Vindicator (Youngstown) March 31st 2014.
. S.H. Kress & Co. Stores , http://www.kressfoundation.org. Accessed October 4th 2019. http://www.kressfoundation.org/about/legacy.aspx?id=82.
Image Sources
https://www.researchgate.net/figure/The-Kress-Building-before-demolition-courtesy-of-the-Youngstown-Area-CIC_fig6_299343012