Historic City of Sanford Fire Station 31
Introduction
The city of Sanford Fire Department is a fire station located in Florida, and is one of the oldest fire stations in the state. This city has three fire stations that have provided service to the citizens located in Sanford since 1873. Fire Station 31 is located at the address 109 Palmetto Ave, Sanford Florida, and the building was built in 1995. The station was then relocated, and since has not been used as a real fire station since 1974.
Images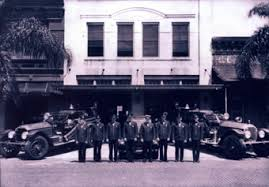 Backstory and Context
The firehouse was built in 1887, 130 years later the Sanford Fire Station is still present. A big fire ad destroyed the east side of Sanford, the downtown location was build in 1887. This served as a city hall, jail, and armory for many years. In the year 1928 the third floor of the building was removed, and served as a courtroom. Now it is filled with furniture, including art, and 4 beds. Since it closed initially it has not been used as a fire station since. A lady named Barbara Farrell lives in the towns old fire house now, and ever since she has lived there strange things would happen like creaking footsteps,and kit is now beloved that the place could be haunted. She always said she felt a presence among her, and thinks it is the previous owners ghost.
Sources
History: Sanford, FL, Sanford Main. Accessed January 17th, 2023. https://sanfordfl.gov/government/fire/history/.
Image Sources
http://www.weirdus.com/states/florida/ghosts/old_firehouse/index.php