Burton Street Community Peace Gardens
Introduction
This community garden was established by Safi Mahaba and DeWayne Barton in 2003 with the goal of converting a vacant lot to a community garden and performance space. The garden includes a variety of flowers and vegetable gardens and artwork from local people, as well as art installations and murals.
Images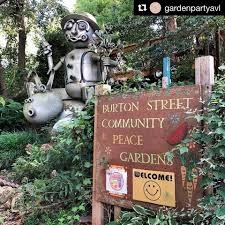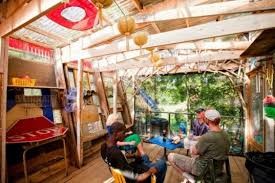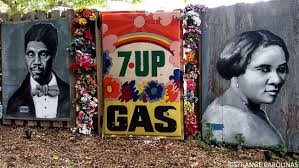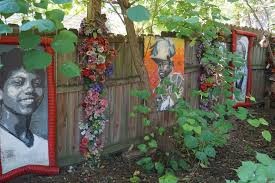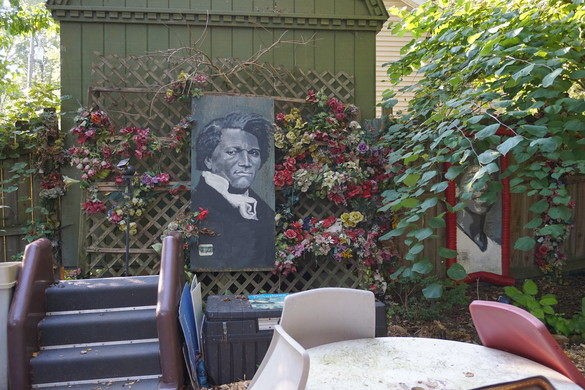 Backstory and Context
Co-founder DeWayne Bartonis also the founder of Hood Huggers International, a team that empowers community elders and grassroots leaders along with youth from diverse neighborhoods to work with volunteers and improve the local community. For local residents, these gardens are a museum with artwork that repurposes and recycles discarded items along with murals and gardens. The greenhouse frames were constructed of steel poles from an abandoned McDonald's playground. Garden and district walking tours are available.
Sources
Dinan, Kim . DeWayne Barton feeds both mouth and spirit at the Burton Street Peace Garden, mountainx.com. April 7th 2018. Accessed September 23rd 2019. Mountainx.com.
Meinhold, Bridgette . Burton Street Peace Gardens Learning Pavilion Was built from recycles materials for 3,900,
Inhabitat. December 6th 2011. Accessed October 7th 2019. inhabitat.com.
Roney, Nathaneal. Burton Street Community Peace Gardens, urbanpeacegardens.org. August 26th 2018. Accessed September 23rd 2019. urbanpeacegardens. Dinan org.
Peiken, Matt. Art, Activism Entwined For DeWayne Barton In Mission To Uplift Asheville's Black Community. , Bpr.org. April 3rd 2019. Accessed October 8th 2019. Bpr.org.
Peace Gardens, hoodhuggers.com. February 22nd 2019. Accessed October 14th 2019. Hoodhuggers.com.
. Peace Gardens, Hood Huggers . Accessed November 14th 2019. https://www.hoodhuggers.com/the-arts/peace-gardens/.
Additional Information