Forest Haven Asylum
Introduction
Forest Haven Asylum was established in 1925 in Fort Meade, Maryland. This institution was focused on mentally ill patients and providing them what the name hints to, a safe haven hidden in the forest. Forest Haven lost most of their funding between the 1950s and 1960s, resulting in the loss of qualified doctors and recreational programs, among other things. Because of this, patients began to die from experimental treatments and neglect. The institution shut down in 1991 after sixty-six years of service.
Images
abandoned dentist's office in Forest Haven Asylum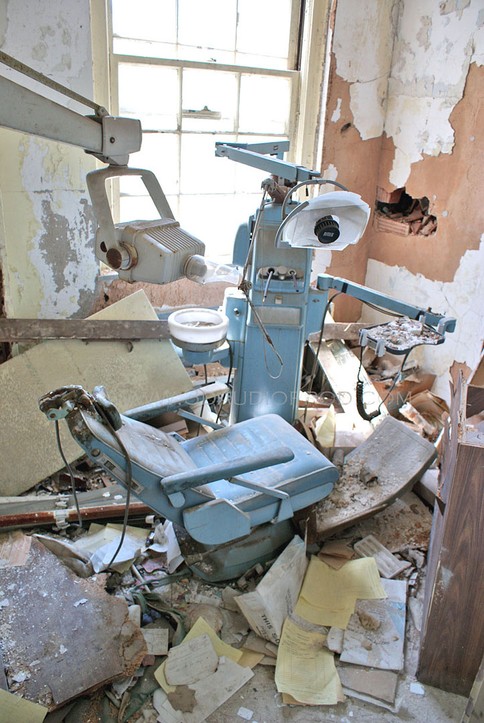 abandoned room found in Forest Haven Asylum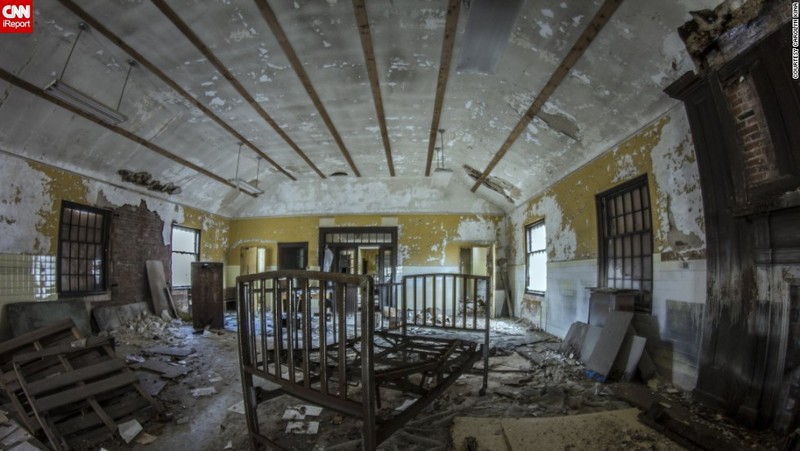 headstone at the burial ground of many victims from Forest Haven Asylum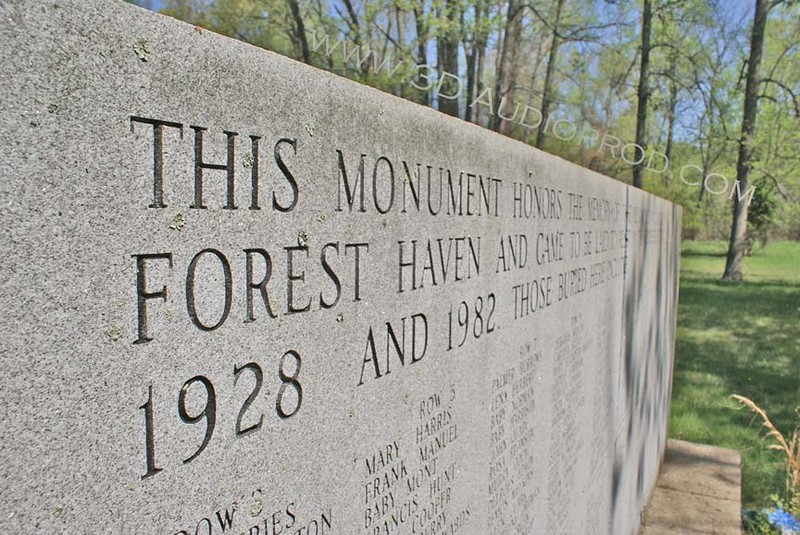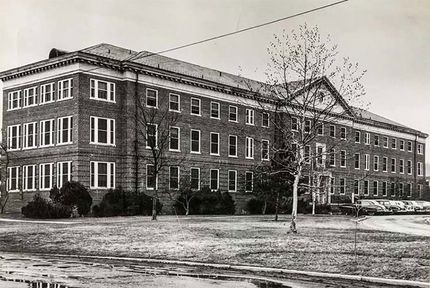 Backstory and Context
Upon the opening of Forest Haven Asylum, it was equipped with an operating room, lab space, x-ray room, dentist's office, and psychiatrist's laboratory. To allow for all aged patients, cribs were installed alongside standard hospital beds. They wanted to welcome all aged disabled persons because they believed that they would thrive in a place designed for their specific needs. The ideas for this institution were close to flawless and, at first, seemed as if it would improve the lives of so many. Forest Haven Asylum became known as the "District Training School for the Mentally Retarded". This hospital opened with a forward-thinking ideology and focused on optimism. 
The whole picture changed when funding was drastically cut from the institution between the 1950s and 1960s. Many of the recreation activities came to an end, leaving patients to wander the facility unsupervised in unsafe conditions. The hospital became extremely understaffed for the amount of patients in residence. Because of the demand for doctors, the institution began hiring people who were not certified in the medical field. The state of Maryland declared some of the appointed doctors incompetent. These declared incompetent people were left in charge of taking care of not only mentally ill adults, but children and babies also.
Soon after the budget cut effects had fully set in, patients began dying. Many died from aspiration pneumonia, which is caused by feeding patients while they were still lying down. There were many cases of physical, mental, and sexual abuse to the patients. People who were blind, deaf, epileptic, or other disabilities that were not considered specifically mental were housed in the Asylum. Orphans were also relocated to Forest Haven due to the local orphanage closing. Eventually, the abuse and unlivable conditions came to the light of the public.
In 1976, a class action lawsuit was filed against the institution. Betty and Harold Evans, the parents of an eight-year-old girl who was admitted to the hospital, originally filled this lawsuit. Their daughter, Joy Evans, died in Forest Haven Asylum due to mistreatment resulting from aspiration pneumonia. They stated that their daughter, Joy, had endured inhumane treatment and lived in unsafe and unsanitary conditions. The institution was ultimately forced to close in 1978. More cases of patients dying due to extreme inhumane abuse were discovered; many of these patients were buried in an unmarked mass grave. This was found before the final close date of October 14, 1991. The patients still living in Forest Haven Asylum at the time of its close were relocated to appropriate places for their treatment.
Sources
Goran, David. Forest Haven Asylum – One of the most deadly institutions in the United States, The Vintage News. June 20th 2016. Accessed September 23rd 2019. https://www.thevintagenews.com/2016/06/20/forest-haven-asylum-one-of-the-most-deadly-institutions-in-the-united-states/.
Prince, Erich. "No Matter what their Crimes, Inmates Deserve Safe Conditions." Orlando Sentinel, Aug 20, 2015. ProQuest, https://search-proquest-com.marshall.idm.oclc.org/docview/1705470479?accountid=12281.
sometimes-intresting.com. Abandoned Home for the Abandoned: Forest Haven Asylum, Sometimes Intresting. April 12th 2014. Accessed September 23rd 2019. https://sometimes-interesting.com/2014/04/12/abandoned-home-for-the-abandoned-forest-haven-asylum/.
Sweeney, Gary. The Misery of Forest Haven Asylum, The Lineup. May 31st 2018. Accessed September 23rd 2019. https://the-line-up.com/forest-haven-asylum.
Image Sources
https://sometimes-interesting.com/2014/04/12/abandoned-home-for-the-abandoned-forest-haven-asylum/

https://www.cnn.com/travel/article/abandoned-buildings-irpt/index.html

https://sometimes-interesting.com/2014/04/12/abandoned-home-for-the-abandoned-forest-haven-asylum/

https://the-line-up.com/forest-haven-asylum

Additional Information