Fred W. Symmes Chapel
Introduction
Fred W. Symmes Chapel has been the home to over four generations of children every summer for YMCA's Camp Greenville. Its beautiful view is how it is now known as "Pretty Place". Weddings, retreats, conferences, and school programs are also held here. The chapel sits on top of Stone Mountain on the eastern ridge of the Blue Ridge mountains. Camp Greenville sits on 1,400 acres of mountains and boasts miles of hiking/biking trails. It's just minutes away from Jones Gap State Park and many stunning waterfalls.
Images
The view of the mountains from inside the chapel.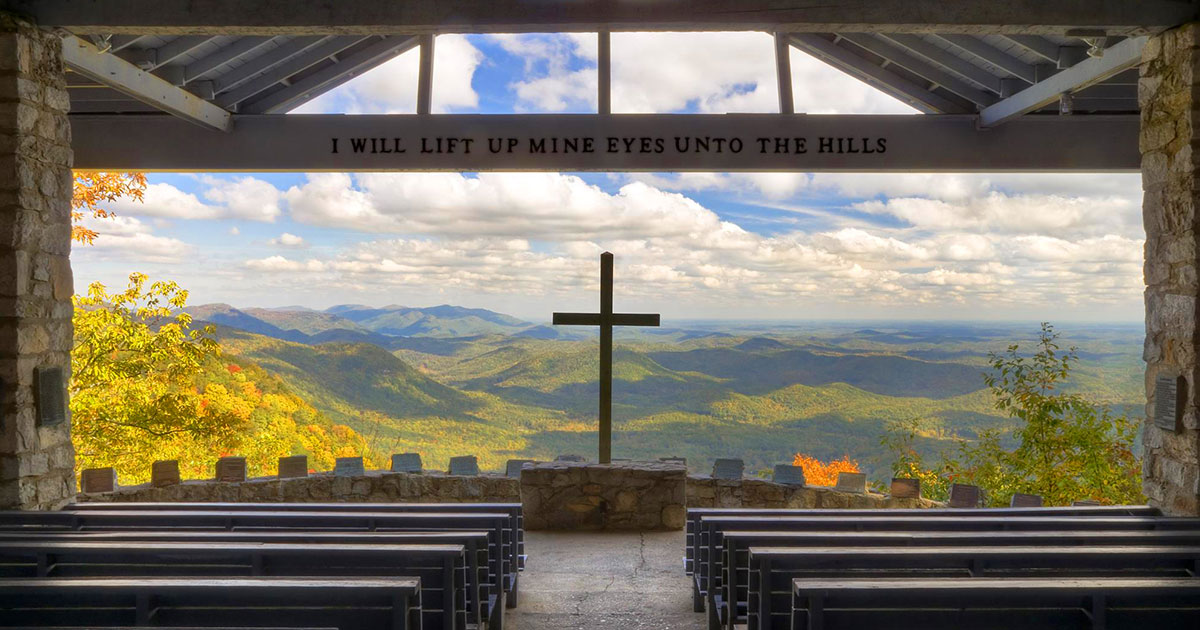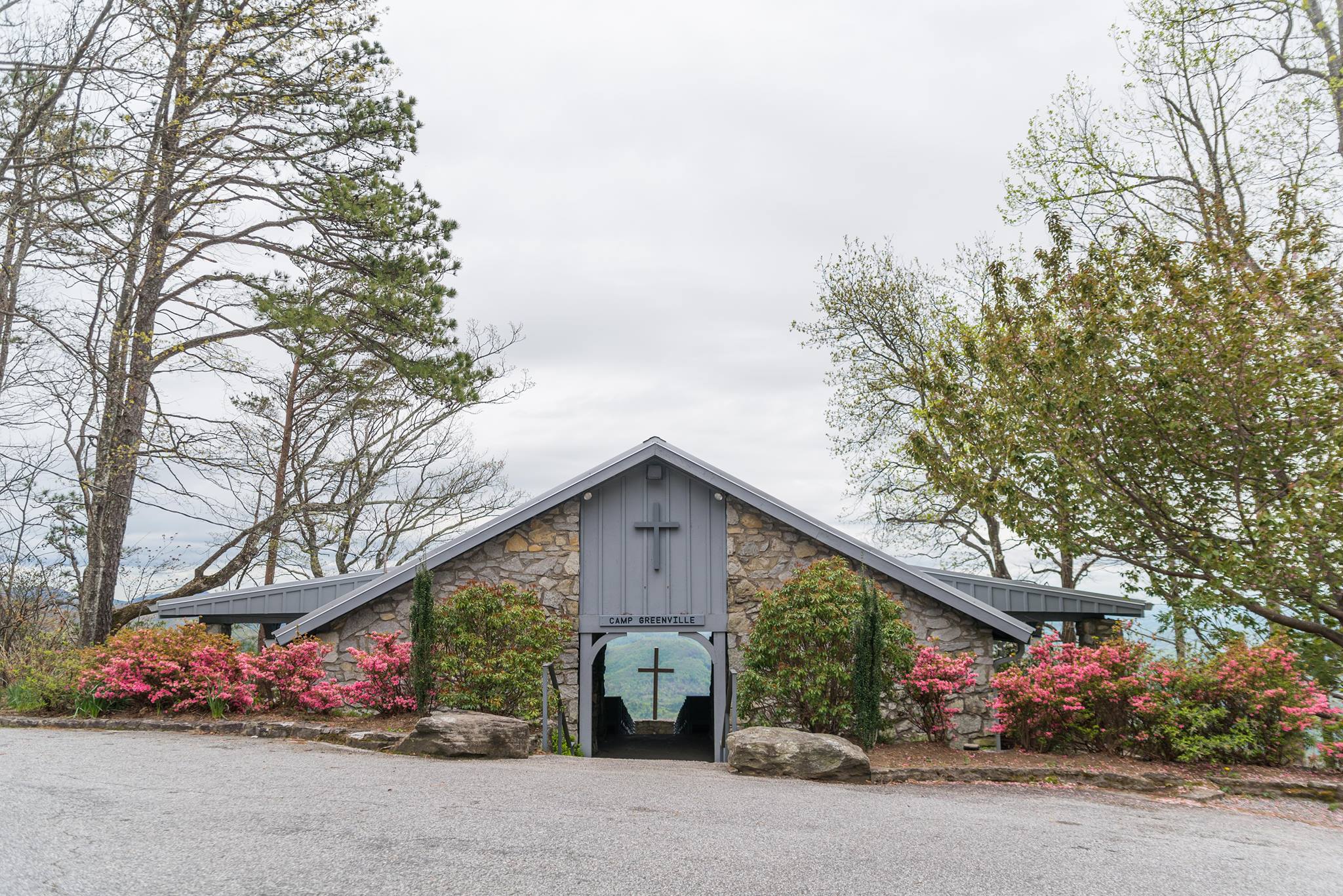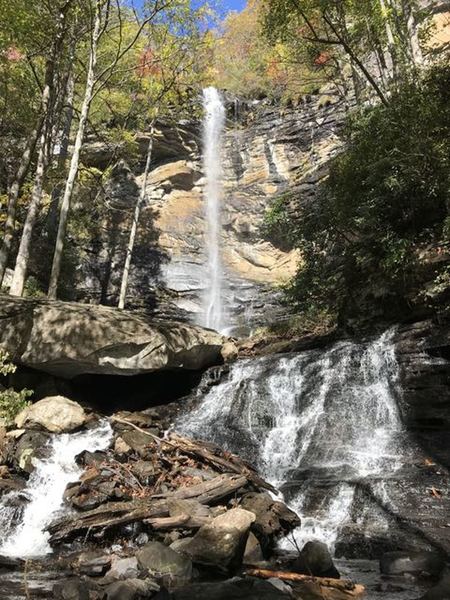 Backstory and Context
The land was donated by Fred W. Symmes in 1912 for the boys and girls who attended the summer camps. However, World War I caused low enrollment which led to the camp being shutdown. After years of preparing the camp to operate once again, it reopened the summer of 1925. Five log cabins and nine tents housed the campers and one dining hall fed them in shifts. It wasn't until 1941 that the current chapel was constructed. For over 100 hundred years thousands of people have been enjoying the land donated by Fred Symmes, just as he intended.
Whether you're just visiting, attending a wedding, or going to YMCA Camp Greenville, Fred W. Symmes Chapel is in the heart of it all. Campers can expect an inflatable jungle-gym course in Lake Sudie, hiking the trails to collect firewood, a rope course through the mountains, canoeing, mountain climbing, splashing under waterfalls, horseback riding and more. Every night the campers will gather under the chapel for a short lesson, s'mores, and talking with friends.
"Pretty Place" offers a stunning 180 degree panoramic view of the ever changing upstate South Carolina and into North Carolina. The property connects Jones Gap State Park and the Mountain Bridge Wilderness Area on its southern side. On the hiking trails you will find two stunning waterfalls, Lake Sudie for swimming, and Lake Rotary for fishing. There are thousands of people every year who travel just to see the chapel, and the incomparable views and scenery make it the most used wedding venue in North and South Carolina.
Sources
"About Us." YMCA Camp Greenville, campgreenville.org/about-us/.
"History and Heritage." YMCA Camp Greenville, campgreenville.org/about-us/history-and-heritage/.
"Pretty Place." YMCA Camp Greenville, campgreenville.org/pretty-place/.
Image Sources
https://campgreenville.org/pretty-place/

https://www.inspirock.com/united-states/cedar-mountain/fred-w-symmes-chapel-a787024865

https://www.hikingproject.com/gem/787/rainbow-falls

Additional Information