South Plant
Introduction
The South Plant encompasses a carbon plant and a reduction plant. The reduction plant started operation in 1914 and the carbon plant started construction in 1918. The South Plant did not produce any end products, but instead produced raw aluminum from ore that would be used by the other plants.
Images
Entrance to the South Plant today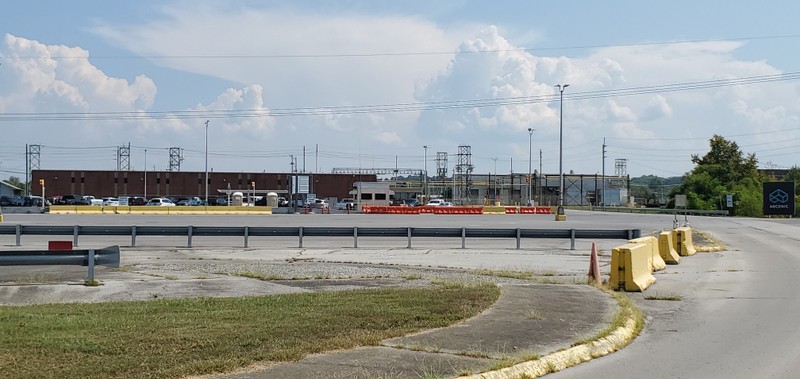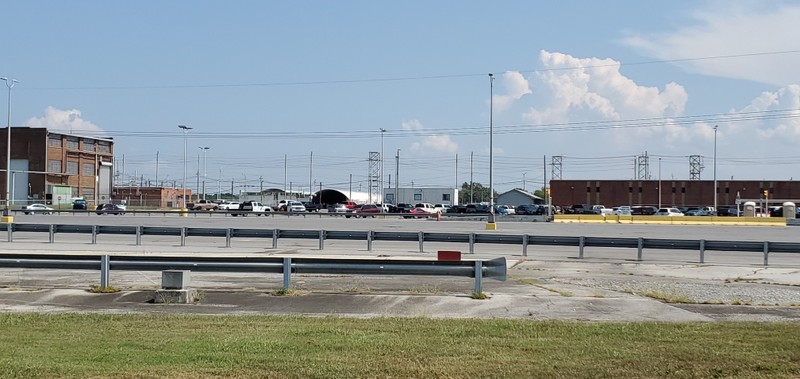 First construction of the South Plant in 1913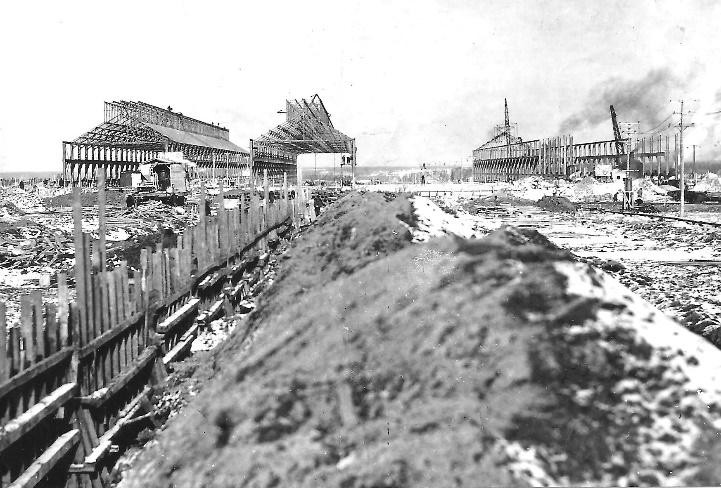 Construction of the carbon plant addition in 1918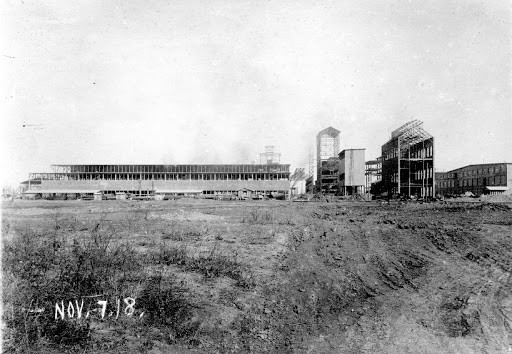 Backstory and Context
Construction of the reduction plant was started in 1913. It was started by The Aluminum Company of America after Charles Martin Halls' electrolytic smelting process made producing aluminum economically feasible. The process demanded large amounts of power that was not being generated in East Tennessee at the time, so with the construction of the reduction plant came construction of 6 hydroelectric power plants along the Little Tennessee River.
Later on in 1918, a carbon plant was added. The South Plant's purpose was not to produce end products, but to produce the raw aluminum to be utilized by the other manufacturing plants. The high tension yard, where power was brought in from the dams, covered 45 acres and was the largest and had the greatest capacity of any such yard in the nation at the time.
Sources
Duggan, David R.. Williams, George. Alcoa, Images of America. Alcoa, Tennessee. Arcadia Publishing, 2011.