Guthrie Summit View Cemetery
Introduction
This cemetery was established in the late 1800s by a group of citizens that originated from Guthrie, Oklahoma. The cemetery was sold to the city of Guthrie in 1915. The cemetery's layout consists of many different sections demonstrating the patterns of both formal and informal segregation, with African American families in a separate section. The cemetery serves as a final resting place for settlers, outlaws, political leaders, and veterans.
Images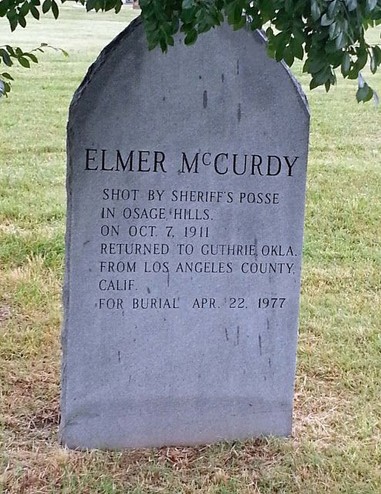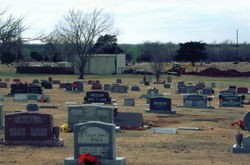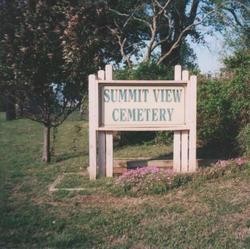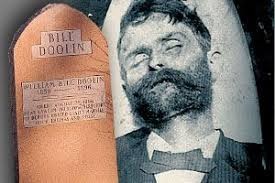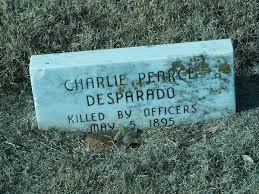 Backstory and Context
One of the notable graves in the cemetery is of Elmer McCurdy, an infamous outlaw during the early twentieth century, whose fame increased after his death. In 1911, he tried to rob a train which ended up being a passenger train where things did not end well. Elmer was later killed in a shoot-out with police. No one claimed his body Elmer's body. That is until two circus workers found out they could make a profit off of his body. They had claimed Elmer as their brother so they could take him from the funeral home. In 1976, during the filming of The million-dollar man a crew member came across what he thought was a wax dummy. The arm came off when he grabbed it and bone was sticking out; it was taken to be autopsied, and subsequently found to be Elmer's body. Then, they finally buried him where he had made a 65-year journey to the Summit View cemetery.
Bill Doolin, an American Frontier Outlaw. When he was 23, he left his family in Arkansas and moved to Oklahoma. He moved here to work as a cowboy on the ranch. He joined the Dalton gang which was known as the most "cold-blooded" gang in the West. Doolin formed his gang which was known as the "Wild gang." In August, of 1863 there was a deputy sent and a thirteen-man posse to capture Doolin. It was the biggest shootout in South West history; Doolin was wounded, but he killed the deputy and escaped with several other members of his gang. Doolin was shot on the night of August 24th, when nine deputies surrounded his place and when Doolin came out barn he was told to surrender but shot Thomas and the posse shot Doolin. By the end of 1898 all of the remaining "wild bunch" gang ha been shot and killed.
Charlie Pearce, an outlaw whose death took place on May 1, 1895. He was a strong member of two well-know gangs in his era, dalton and Doolin. Pearce's first arrest was from whiskey peddling, for this he was sentenced to one year of prison which he served. Dalton gang was the second gang he joined. He joined this after he was released from prison. Pearce was one of the first persons' to join this gang when Bill Doolin formed the gang. When Pearce was identified as a member of the Doolin gang member during a train robbery, there was a $5000 reward placed on him. Pearce tried hiding after the reward was sent out at the Dunn brothers ranch in Pawnee, OK. The Dunn brothers murdered Pearce on their ranch for the reward money.
Guthrie Summit View Cemetery was founded in the mid-1800s. Before Summit View Cemetery existed, burials were conducted on school property that was located on the Southside of Guthrie. In 1915, the cemetery was sold to the city of Guthrie. Since 1915 it has remained in operation and burials continue to be conducted here.
Sources
Glaser, Sarah. The life and death of Elmer McCurdy, porterbriggs.com. Accessed September 19th 2019. porterbriggs.com.
Thomas, Heather. Elmer McCurdy:Traveling Corpse, Library of congress. June 24th 2018. Accessed September 10th 2019. blogs.loc.gov.
Thomas, Heather. Library of Congress, blogs.loc.gov. April 24th 2018. Accessed September 21st 2019. blogs.loc.gov.
See The Funhouse "Mannequin" Who Was Actually Th eBody of an Old Bank Robber.", https://allthatsinteresting.com/elmer-mccurdy. December 7th 2017. Accessed September 21st 2019. https://allthatsinteresting.com/elmer-mccurdy.
May, John D. Oklahoma Historical Society, okhistory.org. Accessed October 8th 2019. okhistory.org.
Additional Information