Arrowmont School of Arts and Crafts
Introduction
Arrowmont School of Arts and Crafts is the oldest craft school in Tennessee. The school offers workshops in arts and crafts such as painting, woodworking, drawing, glass, photography, basket weaving, ceramics, fiber arts, book arts and metalworking. Arrowmont's campus contains the oldest buildings in Gatlinburg. It is listed on the National Register of Historic Places and on the U.S. Historic District.
Images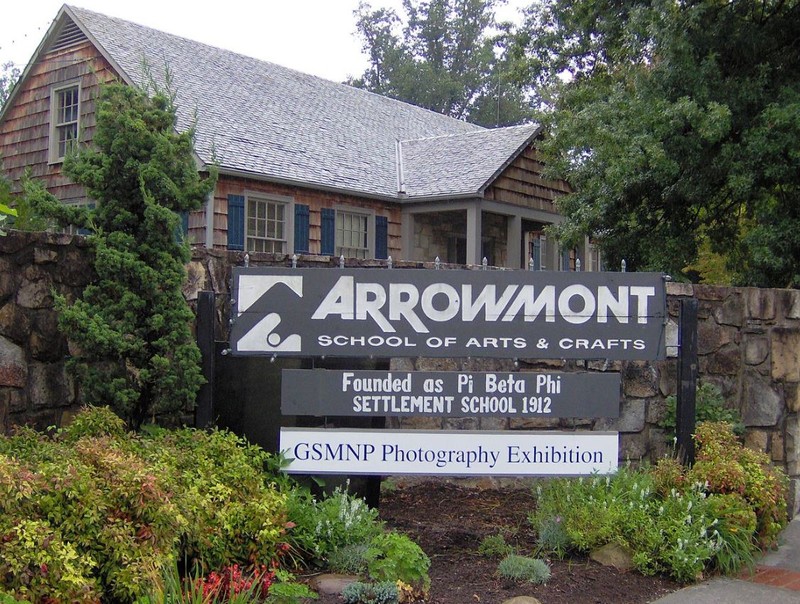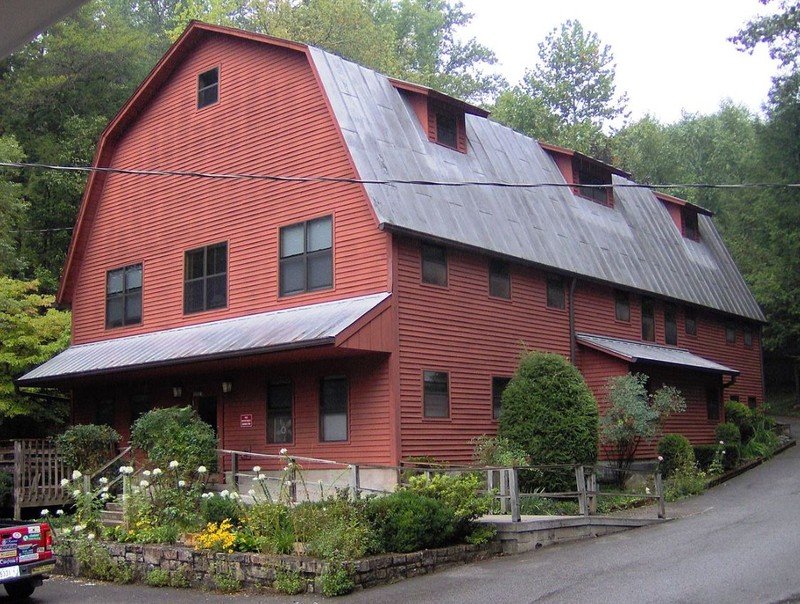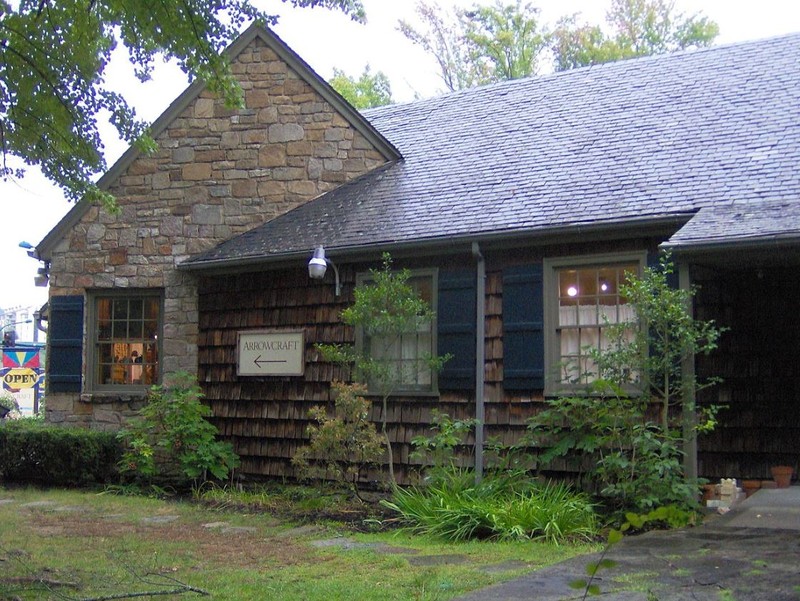 Students clearing the athletic field in 1925.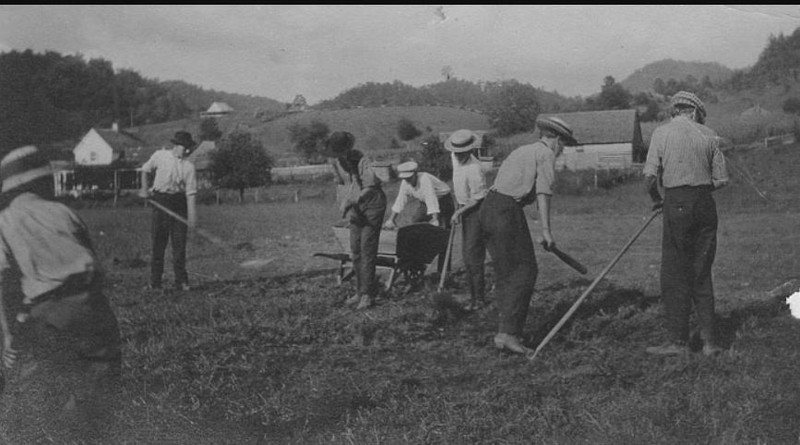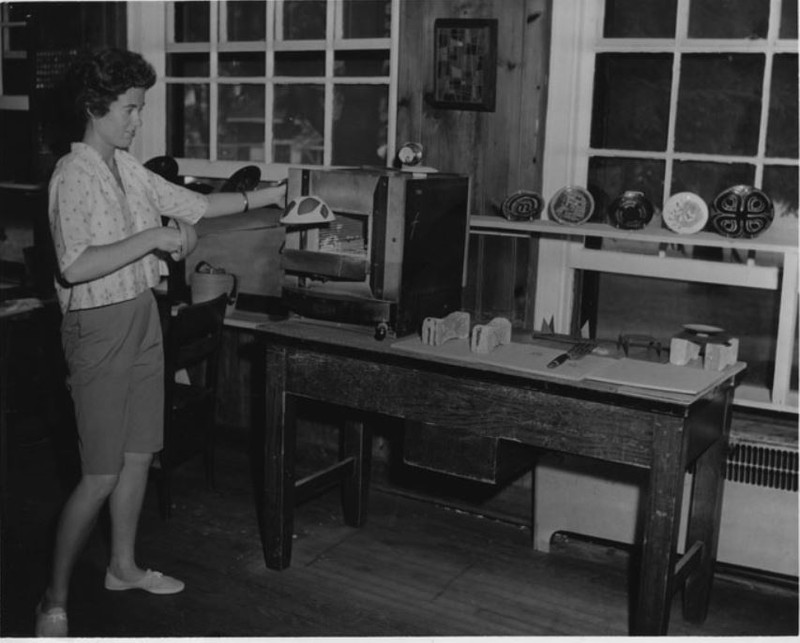 Backstory and Context
In 1912 it was named Pi Beta Phi Settlement School. The name was established because the Pi Beta Phi Fraternity for Women founded the school. This school provided education to a remote community at that time, where no formal schooling had been available. It also was used as the site of the first medical clinic in the area. Settlement School children expressed gratitude to the teachers by bringing them gifts of handmade wares made by their parents-weavings, baskets and woodcarvings.
In 1926, the Arrowcraft Shop was opened. It marketed one of a kind craft made from the Appalachian people. Due to the rich history of crafts found in this region of the Appalachia, the idea of craft classes at Arrowmont would gain popularity and begin to flourish. In 1945, the first summer craft workshops were taught with some 50 students in attendance. It was led under the guidance of faculty from the University of Tennessee. These craft workshops laid the foundation of success. This success is which led it to be named the Arrowmont School of Arts and Crafts in 1967.
Sadly there was damaged to parts of the school campus on November 29, 2016, when a wildfire from the nearby Great Smoky Mountains National Park spread throughout town. Arrowmont did lose two dormitories and a maintenance shed. However, all the other buildings were unharmed. Today Arrowmont School of Arts and Crafts is an internationally recognized visual art education center, providing creative experiences year-round with weekend workshops that can last one to two weeks. Arrowmont also serves as a cultural center in the community offering adult and children's community classes; an active juried, themed and invitational exhibition schedule; and annual art conferences and symposia. They offer an ArtReach and other children's programs which impact 1,500 local school children throughout the year. They have a mission of enriching lives through art.
Sources
. Arrowmont School of Arts and Crafts. Accessed September 7th 2019. https://www.arrowmont.org/.
. From Phi Beta Phi to Arrowmont, Accessed September 7th 2019. https://databases.lib.utk.edu/arrowmont/.
. Wikipedia. Accessed September 7th 2019. https://en.wikipedia.org/wiki/Arrowmont_School_of_Arts_and_Crafts.
Image Sources
Wikipedia

Wikipedia

Wikipedia

https://databases.lib.utk.edu/arrowmont/history_student.htm

https://databases.lib.utk.edu/arrowmont/history_arts.htm

Additional Information