Dude Rancher Lodge
Introduction
The Dude Rancher Lodge is a historic motel built in 1950. It is significant for its design and the period in which it was constructed. The architect firm Cushing and Terrell Architects designed it with a Western, rustic-style theme. Specifically, it has the feel of an Old West ranch house at the peak of the cattle industry in Montana. As for the time when it was built, the lodge represents the post-World War II building boom in Billings, when the economies of the city, state, and rest of the country grew rapidly after the war. The lodge was added to the National Register of Historic Places in 2010. It has retained much of its original appearance.
Images
The Dude Rancher Lodge was built in 1950 and has remained a unique destination in Billings.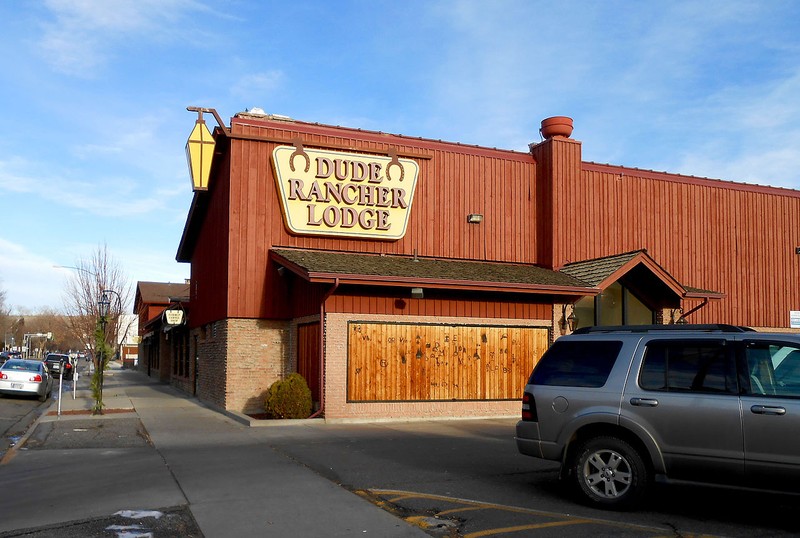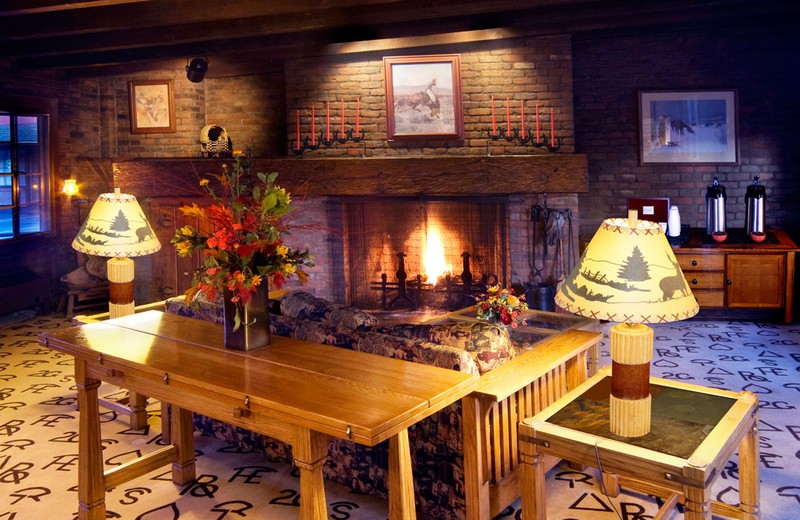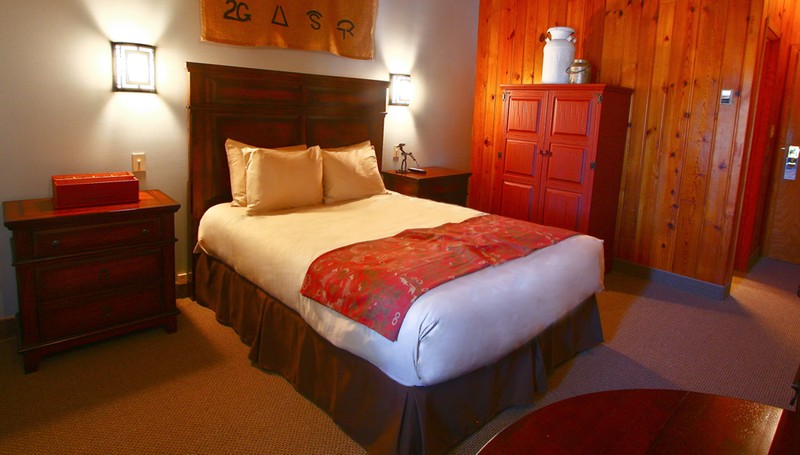 Backstory and Context
Businessman Percival Groan, and his wife, Annabel, established the Dude Rancher Lodge Corporation in 1949 and built the lodge in order to capitalize on the growing tourist industry (Americans could now afford to travel and many began to visit the nearby Yellowstone National Park). They decided to build the lodge in a rustic theme to offer a unique destination for visitors. Annabel was largely responsible for designing the interior, which featured ranch-type furniture, knotty pine wood paneling, tongue-and-grooved doors with "Z" braces, large woven rope handrails, and drapes with cowboys on bucking broncos, Indian warriors, Indian pictographs. The lodge remained in the family until 1992, when the corporation officially dissolved.
Sources
Axiline, Jon & Brownell, Joan. L. "Dude Rancher Lodge." National Park Service - National Register of Historic Places Nomination Form. https://npgallery.nps.gov/GetAsset?assetID=e430c7b4-1d7e-42ba-8689-a64e17c3ad1d.
Image Sources
Dude Rancher Lodge

Dude Rancher Lodge

Dude Rancher Lodge

Additional Information