WWII TNT Area Point Pleasant, WV
Introduction
The West Virginia Ordnance works produced trinitrotoluene (TNT) from 1942-1945. The site sits near the bank of the Ohio River, 4 miles north of Point Pleasant, West Virginia. The project cost approximately $55 million at the time of the war and employed 3500 workers from 1942-1945. Little of the project areas from the WWII TNT plant are left, but the igloos that housed TNT.
Images
Laboratory and Supervisors Offices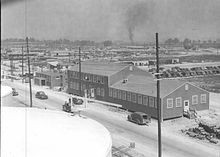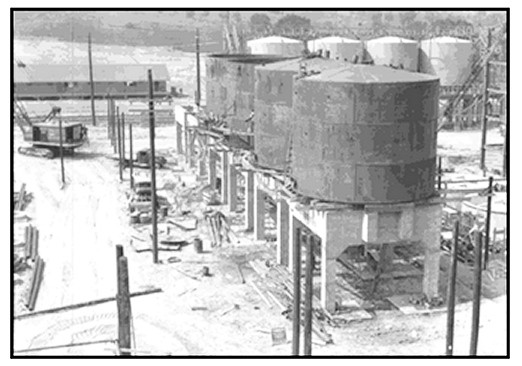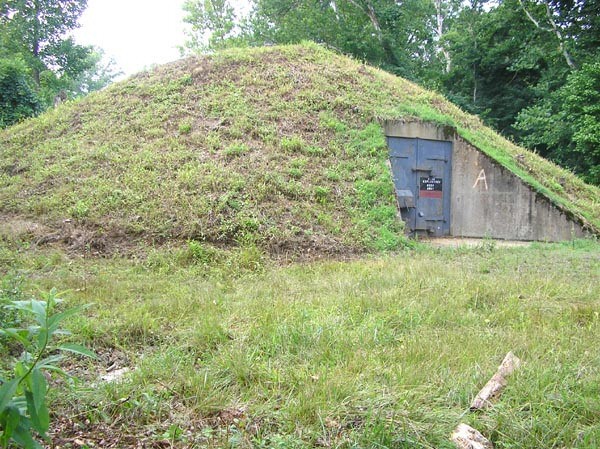 Backstory and Context
On March 23, 1943 WV US district federal court ordered 8,006 acres to be used for the plant. One hundred fifty families had to be moved from the 8323 acre area. A land acquisition office was formed for the relocation of the families. The land was purchased for $23,910.00. In today's cost of living that would be approximately $275,000. The West Virginia Ordinance Works were built as a private concern.
The TNT was transported to other areas of the country to be used in the manufacture of munitions. The production began in October 1942 and produced 720,000 pounds of TNT every 24 hour seven days a week on three shifts.
The plant brought jobs to the area and new families. Because of the increase of population, new stores, housing developments and public services had to be provided to the area. The former The West Virginia Ordinance Works (WVOW) contained the manufacturing facilities, storage and concentrating facilities for acid, housing areas, shops, a dock on the river, small power plants, storage and rail facilities were added to the area, all of which needed workers.
The TNT was stored in concrete bunkers, or igloos, built above and in the ground. These dome-shaped concrete structures are spaced in a grid pattern and covered with a foot of soil to reduce the chances of all igloos being destroyed in a chain reaction if one exploded or were fired upon by the enemy.
Over the years a problem of pollution has occurred in the area. ……….
Sources
"Military." Point Pleasant Depot. N.p., n.d. Web. 29 Oct. 2014.http://www.globalsecurity.org/military/facility/point-pleasant.htm "TNT Area." Atlas Obscura. N.p., n.d. Web. 29 Oct. 2014.http://www.atlasobscura.com/places/tnt-area "Inside the Eerie TNT Storage Bunkers of West Virginia | WIRED." Wired.com. Conde Nast Digital, 29 Mar. 0014. Web. 29 Oct. 2014.http://www.wired.com/2014/03/joshua-dudley-greer-tnt-storage/ "West Virginia Ordnance Works." Wikipedia. Wikimedia Foundation, 23 Oct. 2014. Web. 29 Oct. 2014. http://en.wikipedia.org/wiki/West_Virginia_Ordnance_Works
Additional Information