National Museum of the Marine Corps
Introduction
Located in Triangle, Virginia, just outside of the Quantico this museum pays tribute to one of the branches of the United States military. Here, you can learn about the past, present, and future of the Marine Corps. The Museum has several permanent exhibits including stories of individual Marines, an aircraft museum, and information about Marine training. The main focus of the Museum is to illustrate the technological advances throughout Marine history.
Images
Museum as it appears today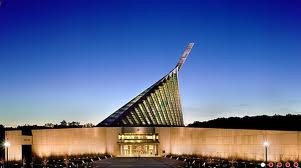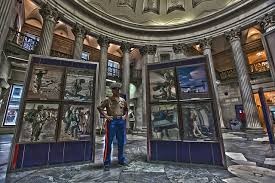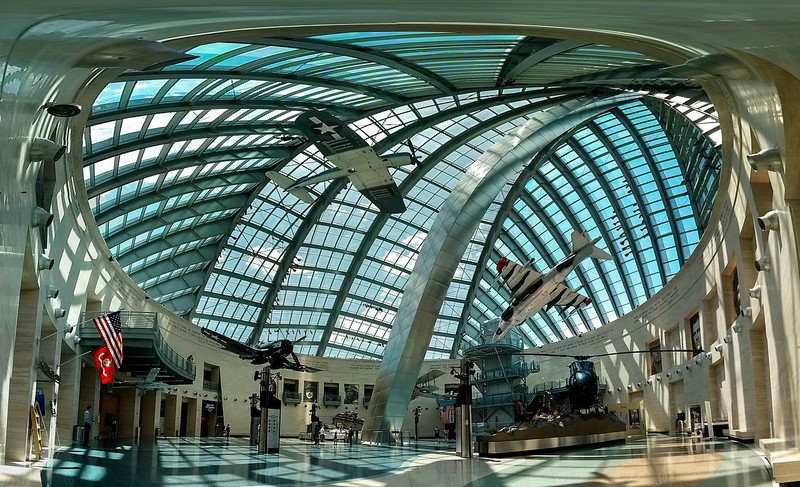 Aerial view of the museum under construction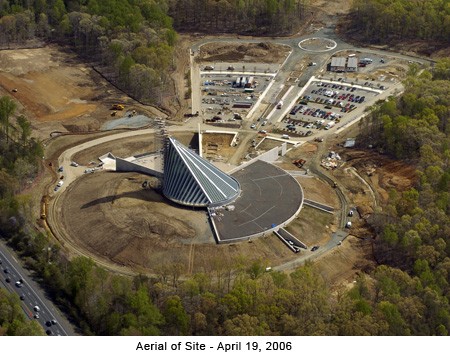 Backstory and Context
The Marine Corps museum is home to the history and future of the Marines. While anyone is welcome to visit the museum, it is a must see stop for current and past Marines alike. The museum has numerous exhibits that demonstrate the strength and pride of the courageous tasks Marines have accomplished. This museum is an expression of American history through a Marine Corps soldier's eyes.
The museum is broken into several different exhibits that are the Marine Corps. The first is the Leatherneck gallery that allows for its visitors to see the many different faces of the Marine Corps. In this exhibit you read and hear the different stories of many different soldiers. Likewise, there are four aircrafts that are specific to the Marines. Then there is the exhibit called Making Marines. Here you learn what young boys and men go through to become a soldier.
There are also exhibits that explain big accomplishments of this branch of military. In the American Revolution exhibit you see just what the Marines contributed to this war. Likewise, in the exhibit called Legacy Walk, visitors learn about more than 200 years of Marine Corps history. There are also many other war specific exhibits including Vietnam, World War I, World War II, and the Korean war.
Through this museum, history comes to life. The men that have fought these wars have the chance to tell their stories, and the Marine Corps is given a face and a voice. Walking through the exhibits and seeing all that the Marine Corps has done allows for the United States Marine Corps to be celebrated. This is a must see place for anyone interested in American military history.
Sources
"The National Museum of the Marine Corps and Heritage Center." The National Museum of the Marine Corps and Heritage Center. N.p., 2006. Web. 02 Nov. 2014. .
Additional Information