Ingalls Homestead
Introduction
This historic site is also a popular tourist destination and provides an opportunity to tour the original Ingalls Homestead and several other buildings that were home to the Ingalls family. While the land was free for homesteaders, the terms of the Homestead Act required several provisions including "improving the land" and paying for filing fees. In 1886, Charles and Caroline Ingalls filed an official claim for their 150 acre homestead. The most famous member of the family, author Laura Ingalls Wilder, lived in Wisconsin, South Dakota, Kansas, and Missouri. The popularity of her Little House on the Prairie books and television show based loosely on the life of these and other prairie dwellers. Today, visitors can learn about the history of the Great Plains in the Prairie Learning Center. The site is also designed for children and families with the opportunity to take a ride on a covered wagon or attend a session taught in an original one-room schoolhouse.
Images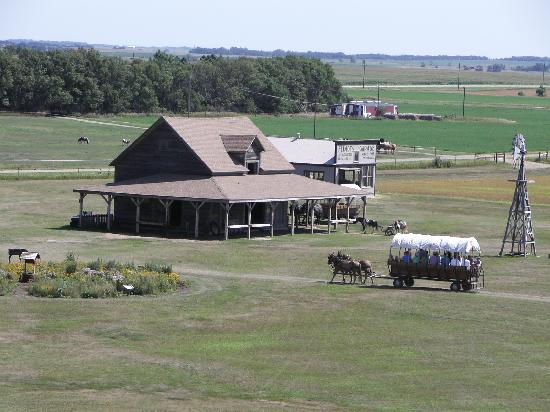 Backstory and Context
For three months, during the winter of 1879-1880, the Ingalls family lived in the Surveyor's house along Silver Lake. After filing his claim in 1880, "Pa" built a little house on the homestead. The family lived and worked on the homestead except for the bitter winter months when they moved into town in the room above the family patriarch's store. Charles and Caroline's daughter Laura Wilder later wrote a series of novels published by Harper and Brothers that provided a nostalgic view of life for homesteaders.
Sources
http://www.ingallshomestead.com/history.html
Additional Information