National Historic Trails Interpretive Center
Introduction
Opened in 2002, the National Historic Trails Interpretive Center is dedicated to preserving and promoting the history of the historic trails that led settlers into the West. Through its exhibits and educational programs, the Center's mission is to enhance the understanding of Western expansion. The permanent exhibits explore the Oregon Trail, the California Trail, the Mormon Pioneer Trail, and the Pony Express Trail (the mail service where horse riders delivered mail and other items to the west and back). The exhibits feature hands-on activities and multi-media programs. Another highlight is the "The Pony Express" statue located outside which depicts two Pony Express riders, one of whom is riding a horse and the other standing next to his horse.
Images
The National Historic Trails Interpretive Center opened in 2002.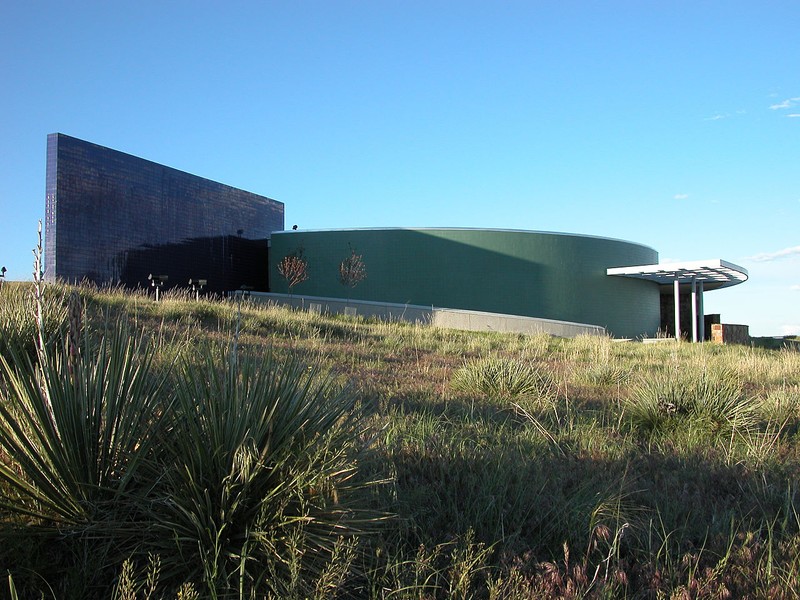 The Pony Express statue was created by artist and Utah native Avard Tennyson Fairbanks.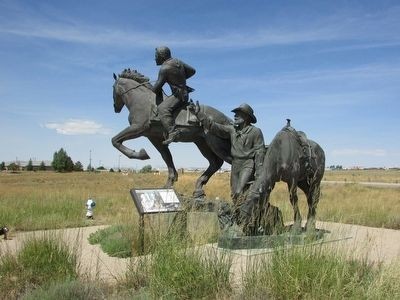 Backstory and Context
All of the major historic trails passed through or near Casper, which is way the Center is located here. The trails followed the North Platte and Sweetwater Rivers and then to the South Pass, which is a mostly flat area in southwest Wyoming that traverses the Continental Divide. First recorded by fur trader Robert Stuart in 1812, the pass is the only point where settlers could safely cross the Rocky Mountains (the Lewis and Clark Expedition made the crossing farther north in the Bitterroot Mountains and barely survived). From the South Pass, settlers parted ways and headed to Oregon, Utah, or California.
The South Pass was critical for the growth of the United States; without it, Britain may have permanently claimed some areas in the Northwest, and the Southwest may have remained in possession of Mexico. It is estimated that around a half a million people traveled west through the South Pass corridor during the 19th century. In 1968, President Lyndon B. Johnson signed The National Trails System Act into law, which protects the western overland trails and many others.
Sources
"About the Center." National Historic Trails Interpretive Center. Accessed August 22, 2019. https://nhtcf.org/about.
Bagley, Will. "South Pass." WyoHistory.org. November 8, 2014. https://www.wyohistory.org/encyclopedia/south-pass.
Del Bene, Terry A. "Trails across Wyoming: The Oregon, Mormon Pioneer and California Routes." WyoHistory.org. November 8, 2014. https://www.wyohistory.org/encyclopedia/trails-across-wyoming-oregon-mormon-pioneer-and-california-routes.
Image Sources
Wikimedia Commons: https://en.wikipedia.org/wiki/National_Historic_Trails_Interpretive_Center#/media/File:National_Historic_Trails_Interpretive_Center.jpg

The Historical Marker Database

Additional Information