Poke Patch Antebellum African American Community
Introduction
Poke Patch was established by a mixed group of settlers. There were African Americans, many of whom had escaped slavery, free Blacks, Indians, mulattoes and whites. Formal records date back to 1850 consist of deeds, tax lists and marriages among other items. Located in the swamps which form the head waters of Symmes creek near the junction of Gallia, Jackson and Lawrence counties in Ohio, the site was a refuge for African Americans who were born free, escaped slavery or been manuitted. The community was also home to some Native Americans and mixed-race individuals who came together to form a community. Poor soil made farming difficult, but many local men worked in the iron industry.
Images
Union Baptist Church at Poke Patch - Black Fork, OH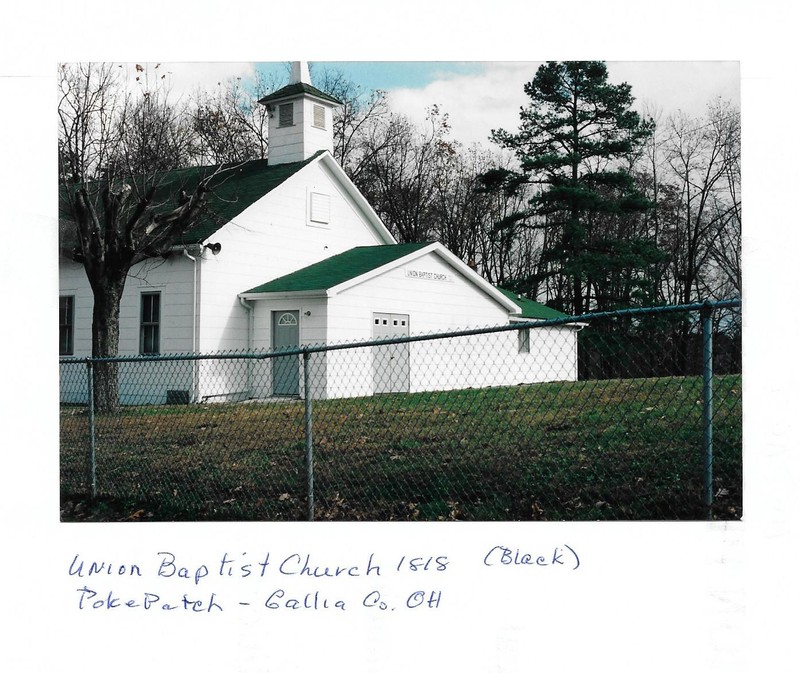 Union Baptist Church - Mid-20th Century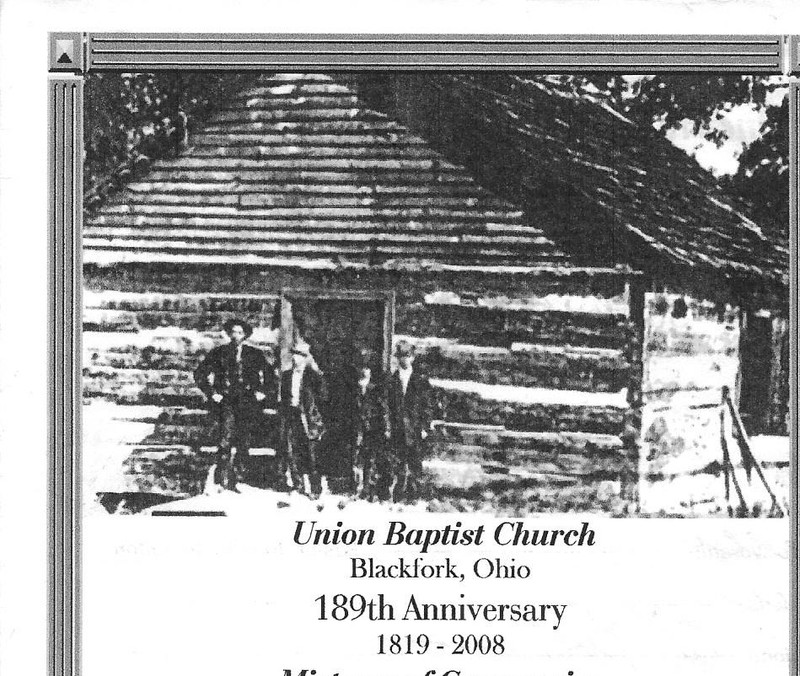 Macedonia Church, north of Burlington, Ohio - organized 1813 (CR 120N)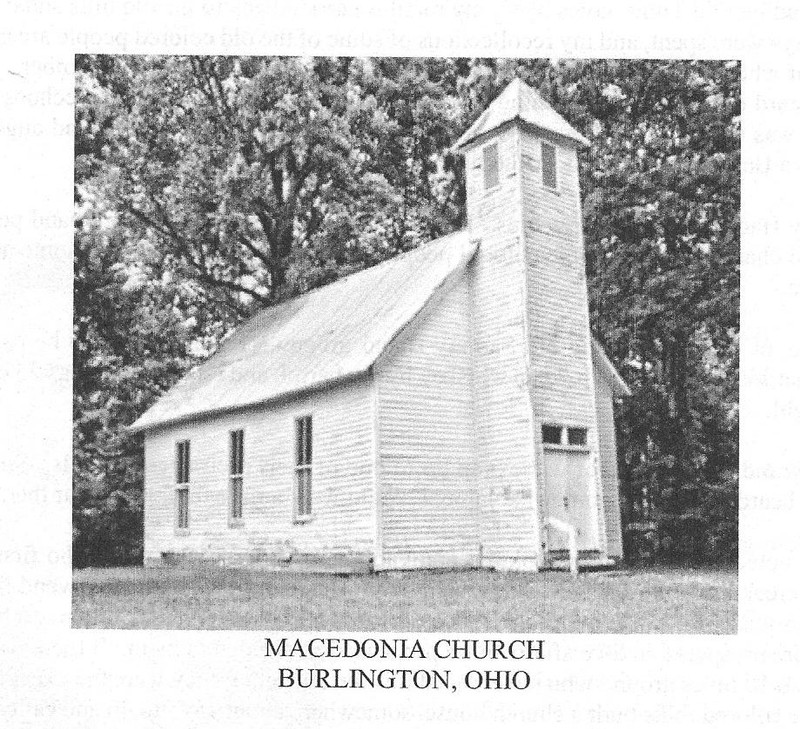 Backstory and Context
Poke Patch was not a formally incorporated town, but rather a community of people who lived among each other for safety in an era when people of color were in constant danger of being claimed as someone's property. People who lived around Poke Patch eked out a living along the various creek bottoms that dotted the region. Some found work at area iron furnaces and performed hard labor such as cutting timber, digging ore and limestone, or driving a team of livestock to haul supplies.
Numerous families came together in this area to create a free community. They also aided refugees fleeing slavery through the secret network known as the Underground Railroad. According to some oral histories, some of the owners of the iron furnaces also provided support to runaways.
Poke Patch was located along Dirty Face Creek, one of the head waters of Symmes Creek which drains most of Lawrence County, Ohio. The area was about forty miles north of the Ohio River, but it was known as an area of freedom and it had symphathic people who aided runaway slaves. There were several routes across the county from the Ohio River which lead to the area and although the trails were never named, they can be identified.
From the eastern end of Lawrence County, runaways traveled along a Quaker Trail which may have developed as early as 1800 soon after the first Quaker families settled at Quakers Bottom. Symmes Creek bisects the county and runaways could follow the Symmes Creek Trail all the way to Poke Patch, but because the stream was an old mature stream, it was a meandering route. A third route exited Burlington even before it was a town and climbed the ridge past the Macedonia Church, first begun in 1813. After the county was organized, the Old jackson Road follwed this route to connect the county seats of Lawrence and Jackson County, but the road fell into disuse after 1850. It appears the Macedonia-Jackson Road Trail was organized and operated by the manumiited slaves who settled near Burlington.
The best known UGRR route followed the Iron Furnaces north from Ironton. The most important county leaders lived at Ironton, but the town was not built until 1852 and many runaways moved north along the other trails before the Iron Masters built most of the furnaces.
Sources
Eldridge, Carrie: Freedom Lies Across the River
Federal Census 1840, 1850, 1860, 1870
Fox, Wilma: Family Notes
The Lawrence Register - Poke Patch - www.lawrencecounty.com
Ohio History Central - The Poke Patch Settlement
Siebert, Wilbur H.: The Mysteries of the Underground Railroad in Ohio
Image Sources
Carrie Eldridge 2020

Union Church Anniversary Committe - Rev. Keith Fulton

Carrie Eldridge 2010

Additional Information