Clayton Center for the Arts
Introduction
The Clayton Center for the Arts is a gathering place for the community and its visitors and as the home of the Maryville College fine and performing arts program. The Clayton Center for the Arts includes multiple theaters, stages, galleries, studios and classrooms, and provides opportunities for the lifelong expression and appreciation of the arts.
Images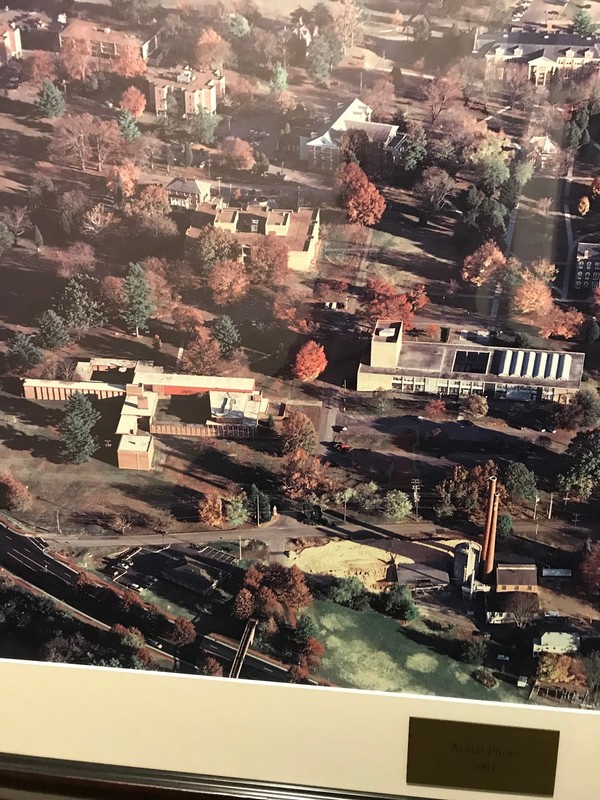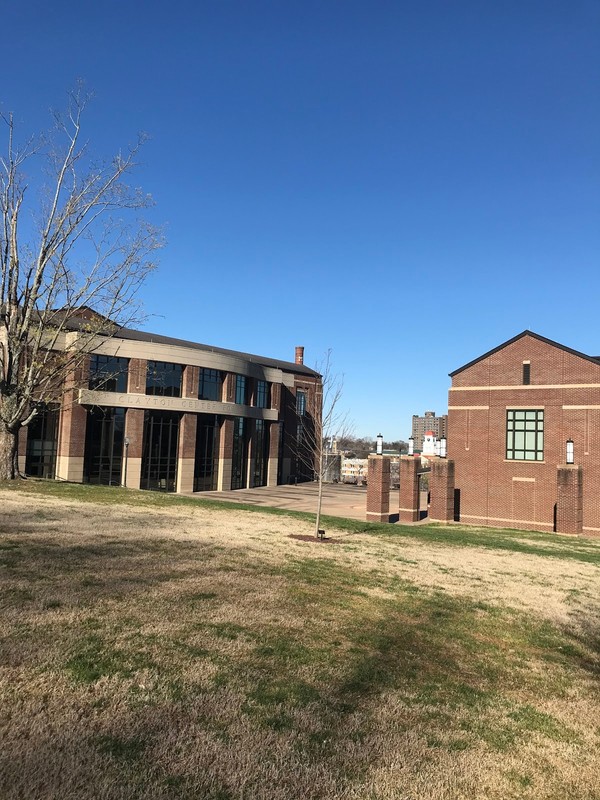 Backstory and Context
When Maryville College first moved to the hill after the Civil War, the Elizabeth Voorhees Chapel was built here. It served as the center of religious life on campus and, after 1933, as the home of the College's fine arts programs. After a devastating fire destroyed the chapel in 1947, the Wilson Chapel and Fine Arts Center inhabited the site together starting in 1950. These buildings were considered modern at the time but were eventually regarded as the proverbial "runts" of the campus litter (see the aerial photograph dating to 2001). The buildings were demolished in 2007, with construction of the Clayton Center finishing in 2010. 
In 1999, Maryville College President Gerald Gibson and Vice President for College Advancement Mark Cate met with Blount County Chamber of Commerce President Fred Forster to discuss the idea for a civic arts center. That began an exciting process of gathering state, federal, Maryville College, corporate and private support that eventually became the Clayton Center for the Arts. A partnership project between the Cities of Maryville and Alcoa and Maryville College, this beautiful facility opened its doors in 2010 to what is an exciting lineup of theatre, dance, music and visual art.