Wood Tavern
Introduction
The Wood Tavern, whose plot is now Bill Cox Furniture, was a hotel built in the area even before Maryville was chartered as a city.
Images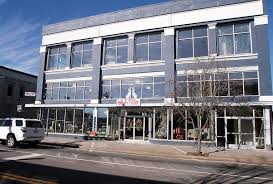 Backstory and Context
This hotel was built before Maryville was established and was the first in the area. It was located between the former Proffitt's building and the Bank of Maryville on lot 59. This hotel was considered more suited for common people. It had 8 rooms and was two stories with a porch on each level. Each bedroom had four beds, and when the hotel was full, they would place three people in each bed. It was purchased by David Russel in 1802 and became known as "Russel's Inn." It had several more owners and names in the next few decades. The spot is now Bill Cox Furniture.  
Sources
Stories of Early Inns and Taverns of the East Tennessee Country, LaReine Warden Clayton, 647.94768