Michigans First State Prison / Jackson Armory
Introduction
Michigan's First state prison and once the largest in the world. This historical sight was key during the industrial revolution for providing cheap labor to the local factories. It is now a heavily visited spot by tourists and locals alike for small one of a kind shops and tours about the distant past of the area.
Images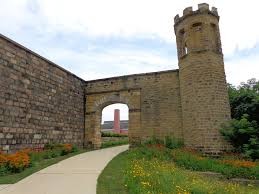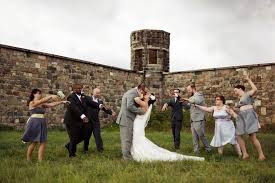 Backstory and Context
Michigan's first state prison was approved and built in 1838, the original structure was nothing but a wooden Fort built as a temporary prison fenced in by nothing more then poles and in 1939 the first 35 inmates were received. A few years later a larger permanent prison was built and part of that original building is still standing and is used as shops and many people use the scenery for photo opportunities.
During the Industrial Revolution, Michigan's First State Prison was important to the development of Jackson by having many of it prisoners used as cheap labor for the local factories. At the peak of production shortly after the end of the civil war a total of 517 of the 625 prisoners at Jackson were employed under a contract. The enclosed area of the prison was around 20 acres and at its most populated over 2000 inmates called it home making it the World's Largest Walled Prison at the time.
Today most of the walls are nothing more than a memory of the past or a glimpse at a picture. Its most recent repurpose was from a national guard armory where you could drive by the 20 foot tall gates and see helicopters and military vehicles prepared to deploy. It now has its own neighborhood with 62 affordable live/work lofts. In addition, the structures feature shared workspace for resident performing and visual artists, artisans and designers, including a two-story industrial arts production space, studios, as well as first-floor galleries, a coffee shop and retail space.
Sources
Experiance Jackson. N.p., n.d. Web. 16 Oct. 2014. . Michigan Dept of Correction. N.p., 2014. Web. 18 Oct. 2014. . Quinn Evans Architects. N.p., 2013. Web. 17 Oct. 2014. .