The Mordecai Chalfant House
Introduction
Mordecai Chalfant was a revolutionary war soldier who served in the continental line in Westmoreland county, Pennsylvania under the command of Captain Andrew Lynn. He was born to French settlers in Chadds Ford, Pennsylvania in 1757, but later moved to Augusta, a small city in Bracken County, Kentucky, in 1805, twenty years after marrying and beginning a family with Margaret Forsythe in 1784. Upon arriving in Augusta, Mordecai begin construction on a home for his family, eventually building what is now known as the Mordecai Chalfant House, a one and one-half story stone home which borders the Ohio River. The home was recognized by the National Register of Historic Places in 1986 because of its connection to Mordecai as well as its standing as a well-preserved example of nineteenth century rural architecture.
Images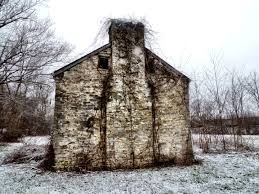 A front view of the home.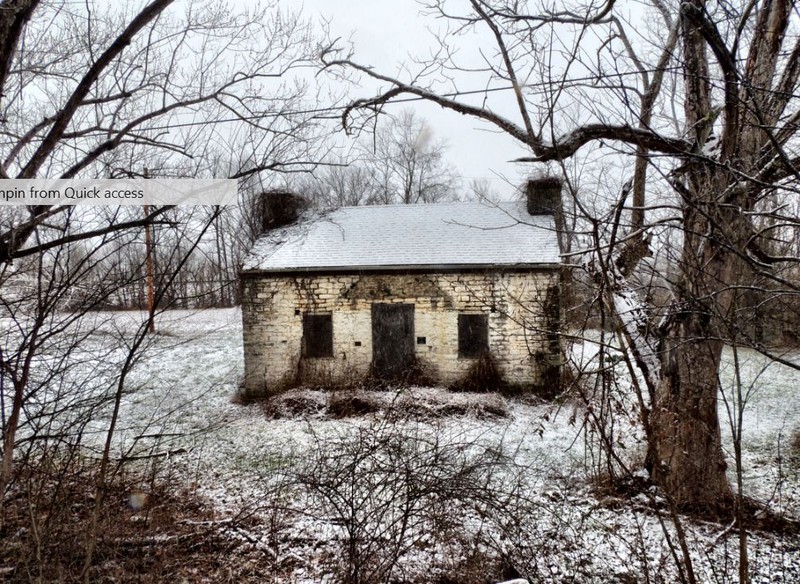 Backstory and Context
Mordecai Chalfant was born April 8, 1757 in Chadds Ford, a small town in Delaware County, Pennsylvania. Mordecai was the fifth child of Robert Chalfant Jr. and Sarah Cloud Chalfant, both of whom were from French families who had established themselves in the Pennsylvania region in the decades following the founding of Jamestown in the previous century. During the beginning stages of the American Revolution, near the end of 1775, Chalfant enlisted in the Revolutionary Army. He served under Captain Andrew Lynn in the Continental Line, based in Westmoreland County, Pennsylvania until the war's end in 1883.
Soon after the war's end, Chalfant was introduced to Margaret Forsythe, the daughter of William Lee and Elizabeth Johnson Forsythe. The couple quickly became engaged and were married at the start of the new year, on January 1, 1784. Less than one year after their marriage, Margaret gave birth to their first child, Elizabeth. The couple later went on to conceive nine more children, only seven of whom – Robert, William, Thomas, Francis, Margaret, and Sarah – lived past infancy. In 1805, after over twenty years of marriage, Mordecai and Margaret relocated to Bracken County, Kentucky with their children, in what is now Augusta, Kentucky. There, Mordecai served as a ranger under Captain Stokely. In addition, upon arriving in Augusta, Mordecai began work on a new home for his family, a stone residence built in the common early-nineteenth century architectural style. The home bordered both the Ohio River and Chalfant Creek, the latter of which was named after Mordecai and his family. Upon its completion in 1806, the home was a one and one-half story dry-stone house notable for its three bays and hall parlor. Mordecai and his wife lived in the home until his death on September 15, 1823.
Today, the home is known as the Mordecai Chalfant House in honor of its original designer and occupant. The original stone outer structure is still intact; however, all of the original woodwork has been replaced except for its window frames in an effort to upkeep the residence. In addition, a late nineteenth century frame ell was added to the rear of the house, and the side porch was enclosed in the earliest twentieth century. Because of its connection to Mordecai and his history as a solider in the revolutionary army in addition to the home being an excellent example of early-nineteenth century stone architecture, the Mordecai Chalfant House was recognized by the National Register of Historic Places in November 1986.
The home is located just off of Kentucky Highway 8, on the edge of the road between Augusta and Willsburg.
Sources
Historical Designation Nomination Form - Mordecai Chalfant House. National Park Service. November 1986. Accessed August 12, 2019. https://npgallery.nps.gov/NRHP/GetAsset/139036f1-d25e-4012-96bc-20c8fac75da2.

Mordecai Chalfant. findagrave.com. Accessed August 14, 2019. https://www.findagrave.com/memorial/51091107/mordecai-chalfant.