Tulsa Tribune Building
Introduction
Now a residential building known as the Tribune Lofts, the former Tulsa Tribune Building was the home of the city's afternoon newspaper of the same name from 1924-1942. The paper was founded in 1919 and this building was the state's first purpose-built newspaper plant. For the first time in Oklahoma, newspapers printed at this plant utilized the "gravity system" which had become widely adopted by some of the largest newspapers around the country such as the New York Herald. The building was added to the National Register of Historic Places in 1979.
Images
The former Tulsa Tribune Building, built in 1924, is now a residential structure.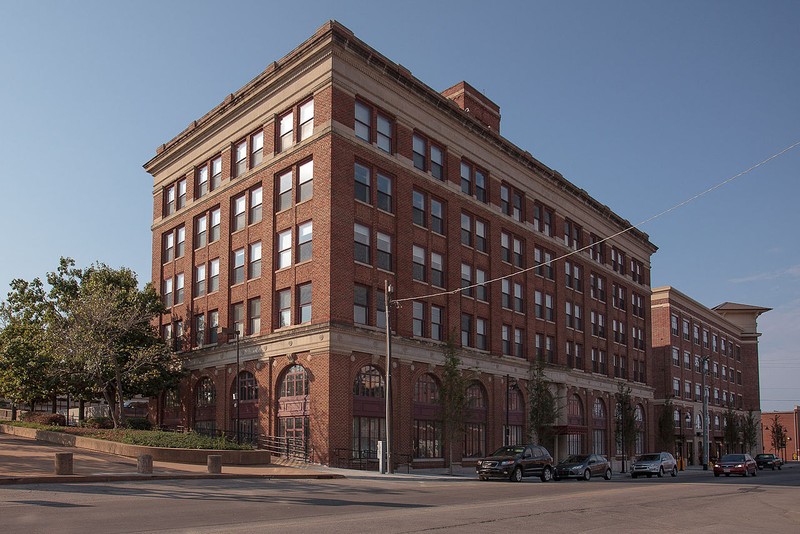 Backstory and Context
The Tulsa Tribune was established by an experienced editor named Richard Lloyd Jones, Sr. A native of Illinois, Jones was the editor of Collier's and Cosmopolitan magazines and the Wisconsin State Journal. In 1919, Jones bought the Tulsa Democrat, which he would later rename the Tulsa Tribune on January 1, 1920. In 1941, the Tulsa Tribune and another newspaper, Tulsa World, merged to form the Newspaper Printing Corporation. This agreement allowed the two newspapers to share the use of the same printing plant to improve efficiency and reduce costs. The Jones family owned the Tribune until financial losses led the family to cease operations in 1992.

As its name indicates, the "gravity system" was a process that used gravity to support the operations needed to create and print newspapers. For example, editors' offices were located on the top floors which allowed editors and managers to send messages down to various departmental offices without the use of pneumatic tubes. The process also used gravity in the printing process as the pages of the paper worked their way down through the press until the completed newspaper reached the trucks waiting on the bottom floor. The process also used gravity to recapture unused ink.

Sources
Jennings, Jan. "Tribune Building." National Park Service - National Register of Historic Places Nomination Form. July 16, 1979. https://s3.amazonaws.com/NARAprodstorage/lz/electronic-records/rg-079/NPS_OK/79003644.pdf.

Wilson, Linda D. "Tulsa Tribune." Oklahoma Historical Society. Accessed August 9, 2019. https://www.okhistory.org/publications/enc/entry.php?entry=TU016.

Photo: Wikimedia Commons
https://en.wikipedia.org/wiki/Tulsa_Tribune#/media/File:Tribune_Building.jpg
Additional Information