Tulsa Fire Alarm Building
Introduction
The Tulsa Fire Alarm Building is one of Tulsa's unique landmarks. It was built in 1931 and served as the location where all fire alarms were reported, allowing dispatchers to more quickly notify the fire station closest to a fire. This fire alarm system, which was called Gamewell, was the best available at the time in the Midwest. The building is also significant for its Art Deco architecture. Designed by Frederick V. Kershner, the building is known for its terra cotta detailing and Mayan motifs including the double-headed dragon, which in Mayan cultures symbolizes the power of the earth and calamities (it is possible that the building's architect, Frederick Kershner, was inspired to incorporate the dragon symbol after the discoveries of Mayan sites in the early 20th century). The building is now a fire fighting museum.
Images
The Tulsa Fire Alarm Building is an excellent example of Art Deco architecture known for its Mayan-inspired design. It was built in 1931 to be the central fire reporting station.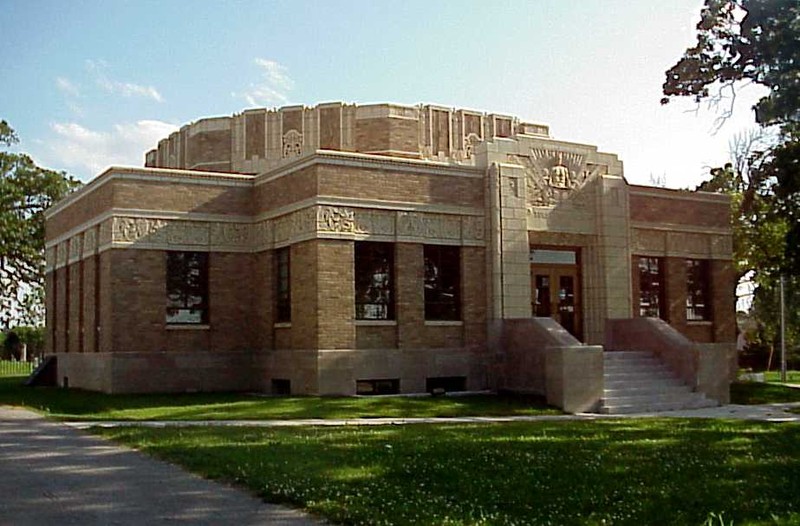 Backstory and Context
Although the construction of the Fire Alarm building was completed in 1931, it took until 1934 to connect fire stations to it. Once that process was completed, the building became operational. The building was used until 1958 (by then the system had become obsolete) and then as a backup until 1966. The fire department continued to use it until 1984. After being vacant and not maintained for many years, in 2000 the American Lung Association of Oklahoma bought it with the intention of using it as its headquarters. The association remodeled it and remained there in 2015 and the building became a museum soon after.
Sources
Coffey, Roger. "Historic Fire Alarm Building May Become Museum." Greater Tulsa Reporter. March 14, 2015.

"Fire Alarm Building." Tulsa Preservation Commission. Accessed August 8, 2019. http://tulsapreservationcommission.org/buildings/fire-alarm-building.

Markes, Elizabeth. "Tulsa Fire Alarm Building." National Park Service - National Register of Historic Places Nomination Form. September 2, 2003. https://npgallery.nps.gov/GetAsset/84ccb4b6-7644-4601-ab52-3a68fb0dd05d.

Photo: Wikimedia Commons
https://en.wikipedia.org/wiki/Tulsa_Fire_Alarm_Building#/media/File:TulsaFireAlarmBuilding.jpg

Additional Information