Brewers Hill Historic District
Introduction
Brewers Hill is one of only two remaining Milwaukee neighborhoods from the time when the city was first settled in the mid-1800s. Its houses represent a range of architectural styles and ages, ranging from the early 1800s to the 1950s. The original residents were predominately German immigrants who came to Milwaukee to work in the nearby breweries such as Schlitz, and also in other busy industries such as sawmills, flour mills, and tanneries. All of these industries utilized the nearby Milwaukee River, which marks the eastern boundary of the neighborhood.
Images
Example of Brewer's Hill homes. Photo credit: Carrie Trousil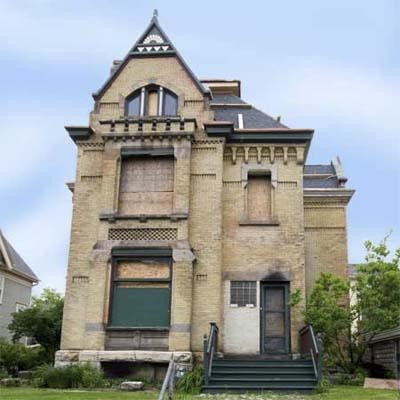 Brewer's Hill house. Photo credit: Wisconsin Historical Society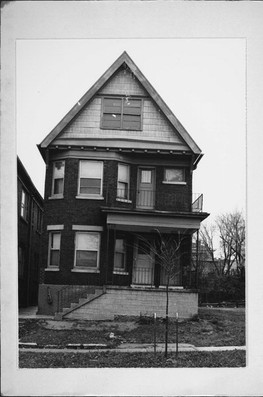 Brewers Hill today. Photo credit: Visit Milwaukee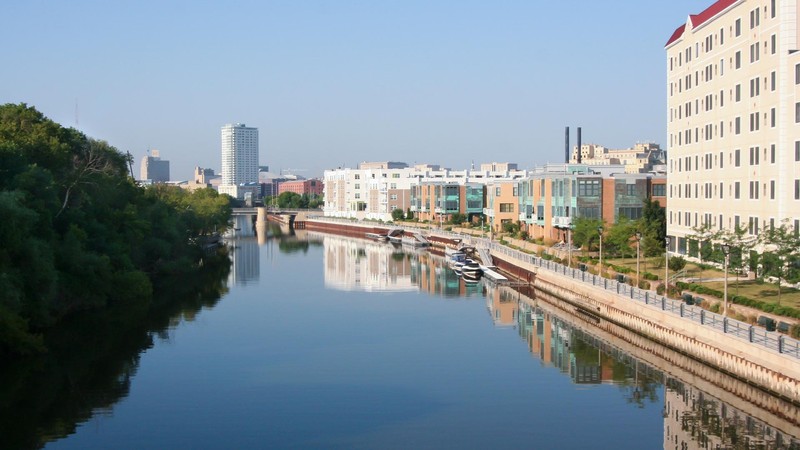 F. Mayer Boot and Shoe Company Building, commonly known as the Fortess, as it is renovated into 132 apartments, 2018. Photo credit: Jeramey Jannene, Urban Milwaukee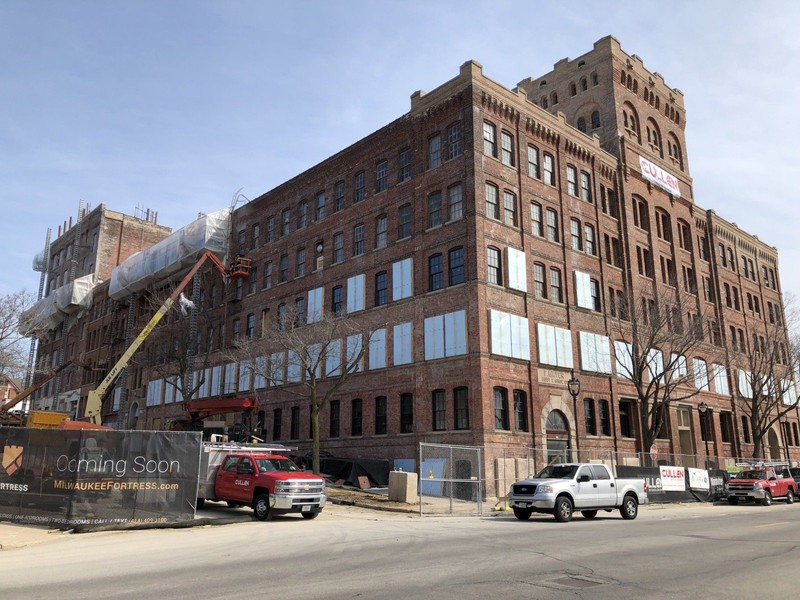 Backstory and Context
Aside from Kilbourntown (now Walker's Point), Brewer's Hill is a last example of Milwaukee's first neighborhood. It represents a transition that the city underwent in the early-mid 1800s from a small, pioneer village to a hub of industry and factory activity. The nearby Milwaukee River was an ideal place for these new industries to thrive, and by the 1850s a number of them were represented alongside Brewer's Hill. These included breweries including Schlitz, tanneries such as F. Mayer Boot and Shoe, blind manufacturers Sanger, Rockwell & Co., and many others. Brewer's Hill itself became the residential area that housed the workers of these factories, many German immigrants. Alongside the workers, however, many owners of the nearby businesses also lived there, including Victor Schlitz, Caspar Sanger, and Baron Von Cotzhausen of Prussian nobility. The result is a very diverse neighborhood landscape full of both mansions and houses of more modest designs.

Architecturally, the district represents a range of styles that weaved in and out of popularity in the next 70 plus years. Italianate homes represent the first popular Milwaukee architectural style, built between 1840 and 1875. Additionally, Greek Revival mansions were constructed during this period, with several notable examples remaining, including a cream city brick home at 1826 North Second Street. Victorian styles dominated the next construction period in the late 1870s and 1880, later giving way to the American Queen Anne architectural style.

After 1915 the neighborhood entered a period of steep decline as the factories and other industries moved away from the area. Many of the homes were either torn down or left in stages of disrepair. Around 700 homes were demolished between 1950 and 1970. In the 1980s a revival movement began to restore the district and again make it a desirable place to live and work. The entire district was granted National Register status in 1982 and efforts began to convert the old factories into attractive apartments and lofts. The former Schlitz brewery was torn down and a park erected in its place (Schlitz Park). Lakefront Brewery opened in the 1990s, once again bringing the brewing industry to Brewer's Hill. Today the neighborhood is bustling and vibrant, trendy and attractive.

Sources
Brewer's Hill Historic District. National Park District NP Gallery. . Accessed August 04, 2019. https://npgallery.nps.gov/GetAsset/1e2e6848-acd8-40fc-93d0-347dde8f7b81.

Rindfleisch, Jacob. Brewer's Hill. Encyclopedia of Milwaukee. . Accessed August 04, 2019. https://emke.uwm.edu/entry/brewers-hill/.


Additional Information