Clemons Tower Bell House
Introduction
The original bell and clock workings from the campus' Clock Tower are presented in this structure. Glenville State College's Clock Tower has been the most distinguished physical feature of the institution for generations. The college's nickname, the Lighthouse on the Hill, originated from the local community's perception of this landmark, and the first pictorial history also took the title. The clock workings were removed in 2010 and preserved in a historical fashion on campus at this location, known as the Clemons Tower Bell House.
Images
The Clemons Tower Bell House has been in place since December of 2010 and houses the original workings of the Administration Building Clock Tower.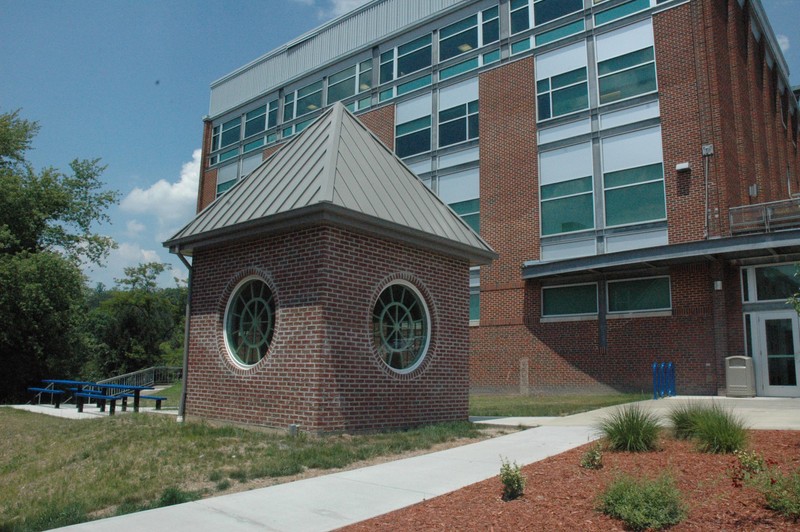 Heavy equipment operators assisted in the removal of the heaviest items from the Clock Tower.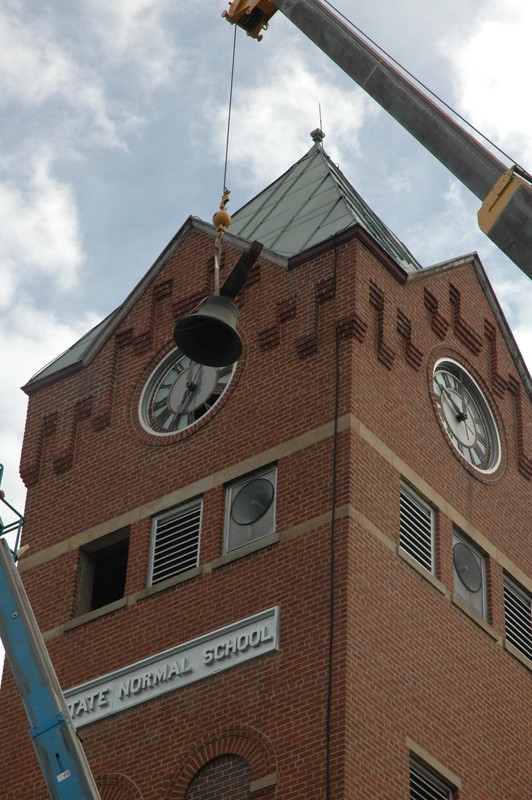 The bell was the heaviest item to be removed from the original clock workings that were installed in 1899. The Bell is engraved with the names of the 1899 Board of Regents members and the Principal of the Glenville Normal School at the time.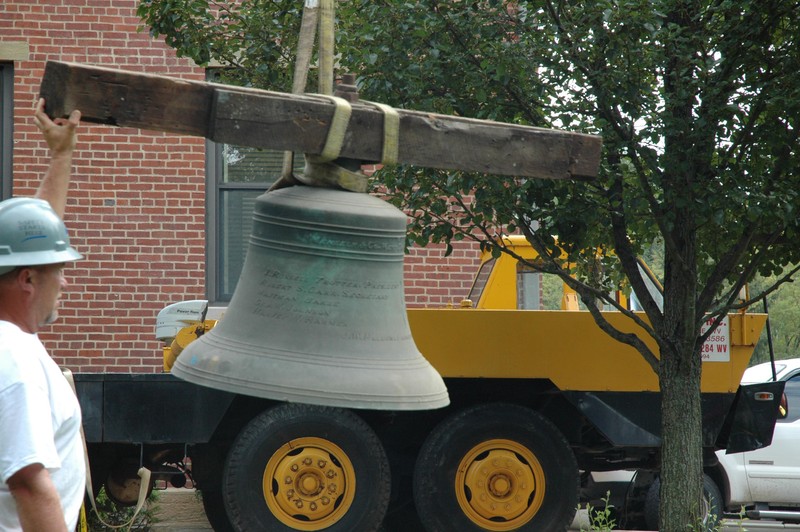 A dedication ceremony for the structure took place in December of 2010.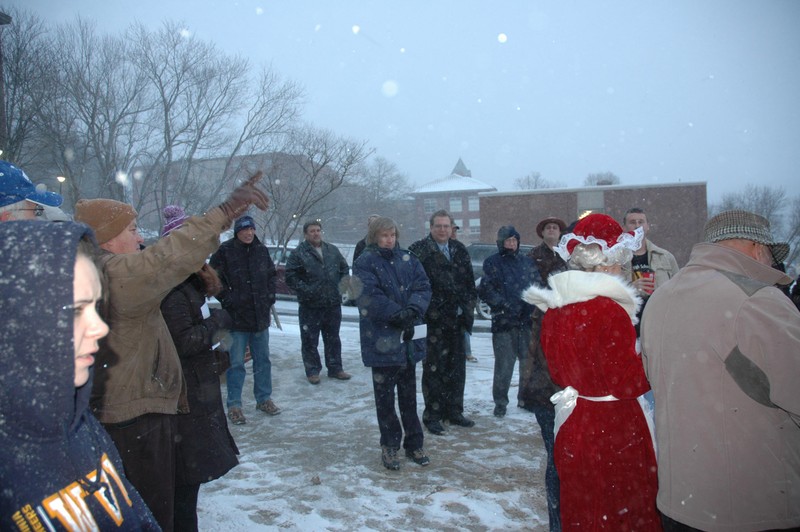 Backstory and Context
During the construction of Glenville State College's Goodwin Hall in 2010, the opportunity arose to have the extremely heavy bell and clock workings removed from the Administration Building's Clock Tower and displayed in a dedicated building on campus. Over the years, the clock's keepers included George Firestone, Duffy Bush, and Els Roy Clemens, and the Classified Staff Council elected to dedicate this new structure in honor of Els Roy Clemens. This structure is located between Goodwin Hall and the Mollohan Campus Community Center.
The bell was uniquely made with the embossed names of the state's Board of Regent members, the name of the school's principal, and the date of its origination, 1899. Of interest, the Principal's name was W. J. Holden, but the bell has the name J. W. Holden on it. No information regarding the reason for this has been found, and it is believed that this may have been a mistake by the maker of the bell that could not be fixed without recreating the entire item.

Sources
Gum, Jason L. Crutchfield, Dustin A. Preserving and Responding. Glenville, WV. Glenville State College Press, 2017.