Pioneer Woman statue (Ellis, KS)
Introduction
This white marble statue of a lone pioneer woman carrying two books was erected on a granite base in the Mount Hope Cemetery in Ellis, Kansas, at the height of the Great Depression in 1933. Her pose and the shawl covering her head and shoulders more closely resembles pioneer mothers by Mormon sculptor Avard Fairbanks than the sturdy women in sunbonnets that were typical of the Pioneer Mother Movement of the 1920s and 1930s.
Images
Pioneer Woman statue. Photo by Cynthia Prescott.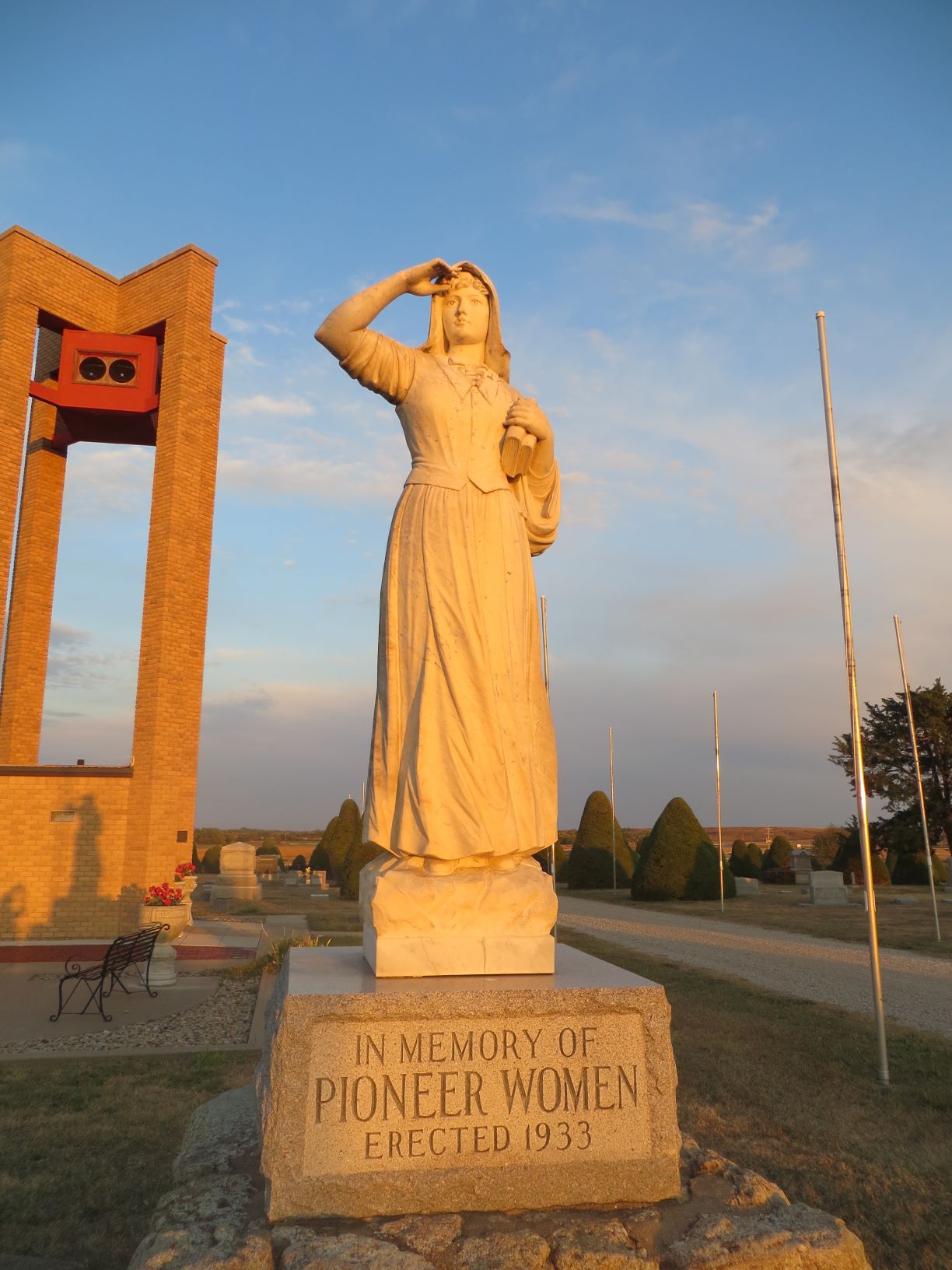 Sources
Prescott, Cynthia Culver. Pioneer Mother Monuments: Constructing Cultural Memory. University of Oklahoma Press, 2019.
Additional Information