Douglass School, Bristol (1921-1967)
Introduction
Known as the Douglass School for Negro Students during most of its years of operation, this building held Bristol's first high school that was open to African American residents. The history of the high school begins in 1896 when it was known simply as "The Colored High School." The name of the school was changed in 1911 to the current name in honor of Frederick Douglass, the American social reformer, orator, writer and statesman who was a prominent leader in the abolitionist movement following his escape from slavery in Maryland in September 1838. This building was constructed in 1921 in response to the growing population and was home to Douglass School until integration in 1967. Various updates and additions were made between the opening and closing of the school when Bristol's school leaders ended formal segregation thirteen years after Brown v. Board declared segregated public schools violated the 14th Amendment. This building continued to operate as a public school until 1991. The building was added to the National Register of Historic Places in 2005 and serves as a community center.
Images
Douglass High School operated at this location until 1967
Douglass High yearbook photos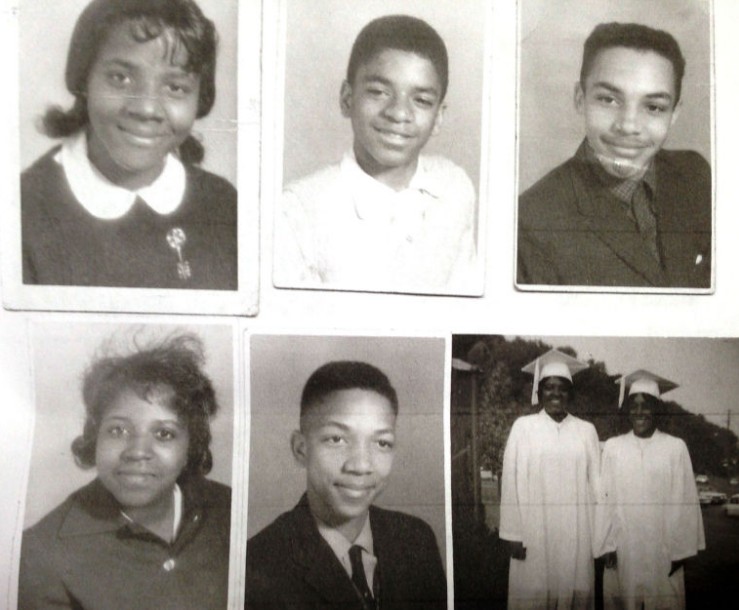 September 1960 Douglass High yearbook photos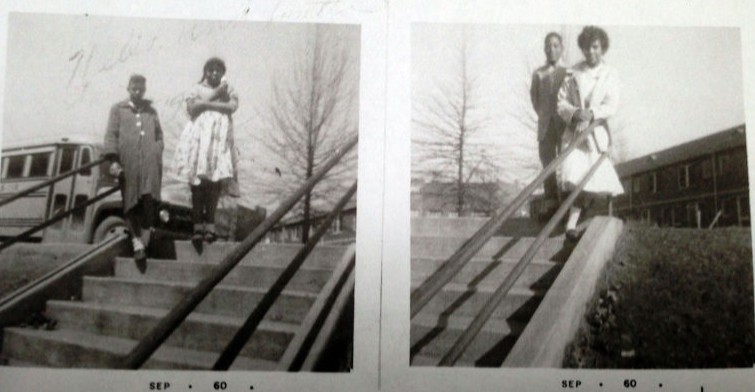 Douglass High marching band yearbook photos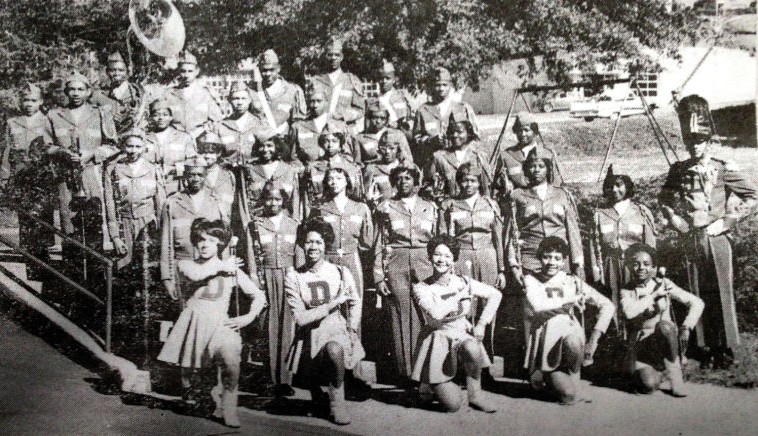 Backstory and Context
After the first train arrived in Bristol in 1856, the city's exponential growth was underway. In 1880, Bristol's population was about 3,400 people, and by 1890, it had grown to nearly 10,500. Bristol's public school system grew along with the rest of the city during the late 19th Century as the city became the industrial hub of the region.
In the early days of Bristol, only the wealthiest families could afford to provide their children with tutors or cover the costs of private subscription schools. Although faced with some opposition, the first public schools opened in Bristol in 1870 with H.R. Ruffner as its superintendent. In 1892 a public high school on Mary Street employed several teachers and educated around 75 students. It 1895, the school was expanded, and in 1900 a new school was built, called the Robert E. Lee School. In 1914, another high school was opened on Piedmont Avenue, and in 1923 the Thomas Jefferson School was constructed to replace the old building on Mary Street. However, these schools were closed to African American students.
In 1892, Bristol's first school for Black students opened in Odd Fellows Hall. Four years later, a building or the school was erected on Piedmont Street and known simply as "the Colored School." By 1910, just four public-supported high schools for Black citizens existed in Virginia. In 1916, the number had increased to six. Most of the high school curricula for Black students were aimed at mainly training Black students for industrial or domestic labor, but these schools also formed the basis of many careers for future teachers.

At the time of its construction, the school on Piedmont was rented for ten dollars each month and employed just one teacher. In 1911, its name was changed to the Douglass School on the recommendation of local community leaders. Ten years later, the first section of this building was constructed on Oakview Avenue. In 1948 this school was consolidated with the African American school in Abingdon and Black students throughout the region were bused to this location and the merger caused the graduating class to swell to over fifty students in the years that followed.
Douglass functioned as a segregated school serving Bristol's Black community for more than four decades until 1966 when members of the senior class were sent to the former white school. The rest of the classes within Douglass were sent to the former white schools the following year. For most Black students, the city's plan for integration meant the loss of extracurricular opportunities while Black teachers were terminated. Douglass was utilized as an elementary school until the school system closed the building in 1991. Today, the building is utilized as a community center for different local events.
Sources
Castle, Kevin. "Douglass School Remembered." Bristol Herald Courier. February 03, 2013. Accessed July 31, 2019. https://www.heraldcourier.com/news/local/douglass-school-remembered/article_f69a83f0-6dad-11e2-8119-0019bb30f31a.html.

"Douglass High School." Mapio. Accessed July 31, 2019. https://mapio.net/place/5055973/.

"Douglass School Registration Form." National Register of Historic Places. February 05, 2005. Accessed July 31, 2019. https://www.dhr.virginia.gov/VLR_to_transfer/PDFNoms/102-5021_Douglass_School_2005_FInal_Nomination.pdf.

"Douglass School." Virginia Department of Historic Resources. Accessed July 31, 2019. https://web.archive.org/web/20130813153051/http://www.dhr.virginia.gov/registers/Cities/Bristol/Douglass_School_photo.htm.

Gibson, Allie Robinson. "Douglass High students who were split up in senior year attend reunion." Bristol Herald Courier. November 28, 2013. Accessed July 31, 2019. https://www.heraldcourier.com/news/local/douglass-high-students-who-were-split-up-in-senior-year/article_a93979c8-58a7-11e3-a1f4-0019bb30f31a.html.

Additional Information