The Pioneer statue
Introduction
Monument to early white pioneers in Kansas. Sculpted by Frederick Hibbard, it depicts a white man working with a shovel. Physician and real estate speculator Simeon Bell purchased this sculpture, originally called "The Corn Planter," at the 1904 St. Louis World's Fair. He donated it to the University of Kansas in hopes that it would help future generations understand the challenges that early Kansas settlers faced. It remained in storage until 1916, when it became the first work of statuary installed on that campus. It has been moved several times as the campus has changed.
Images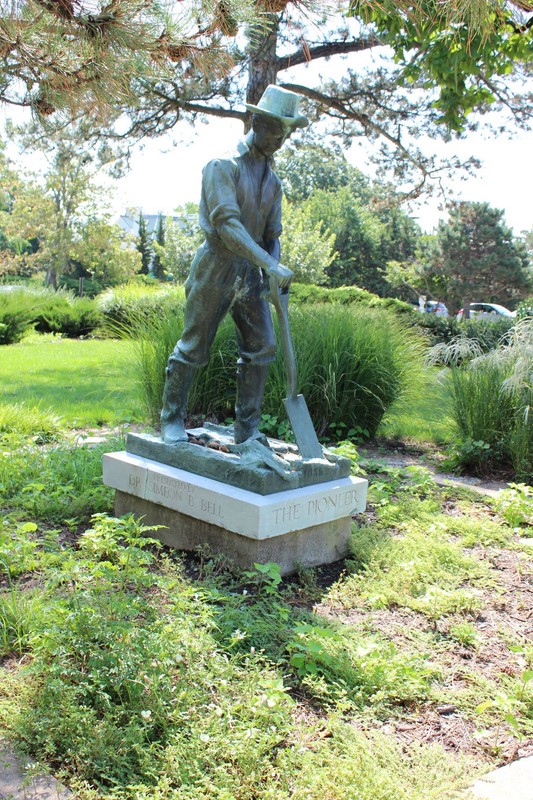 The Corn Planter side view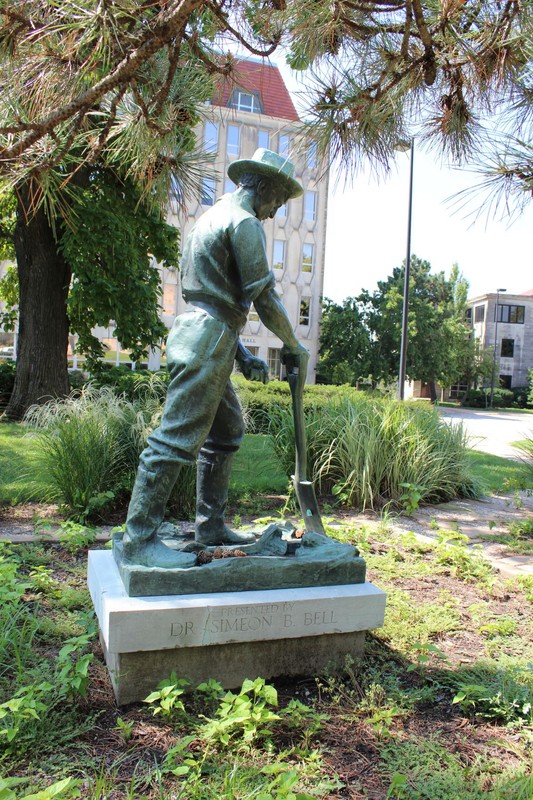 Sources
https://kuinfo.ku.edu/whats-story-pioneer-statue. Accessed July 30, 2019.
Waymarking. Pioneer Statue - Kansas - City of Lawrence. http://www.waymarking.com/waymarks/WMGKZN_Pioneer_Statue_Kansas_City_of_Lawrence. Accessed July 30, 2019.
Prescott, Cynthia Culver. Pioneer Mother Monuments: Constructing Cultural Memory. University of Oklahoma Press, 2019.
Image Sources
Cynthia Prescott

Cynthia Prescott

Additional Information