Rowan County Veterans' Memorial and Freedom Park
Introduction
Rowan County's Veterans' Memorial opened in 2010 in the former Morehead Board of Education building. The museum was established by the Rowan County Veterans' Federation to share the town's military history and honor local veterans. The museum's collection of artifacts dates back to the Civil War and features pieces which reflect all five branches of the military. The museum's most popular attraction is its Freedom park, an outside area which features a historical statue as well as a wall engraved with the names of veterans from Rowan County
Images
The front entrance of the museum.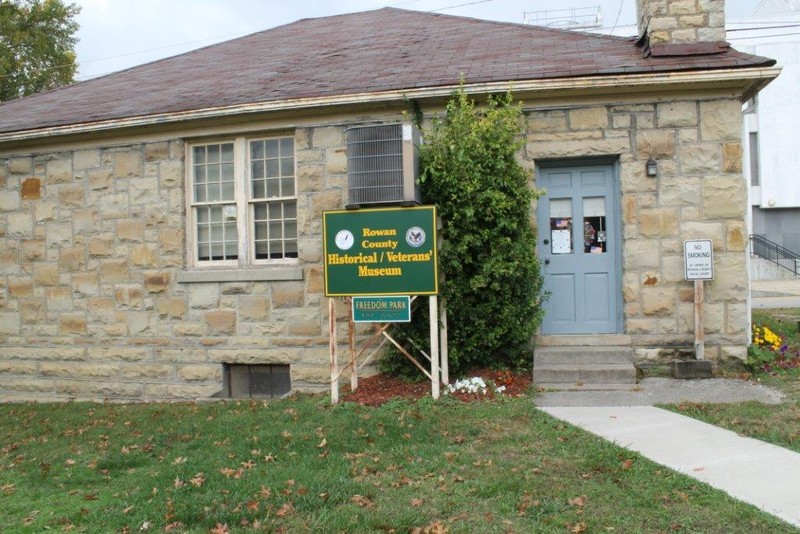 One of the displays at the museum.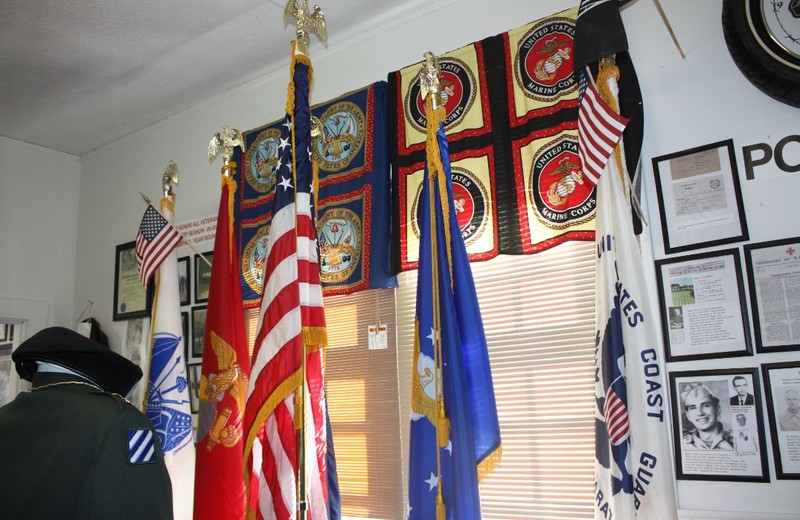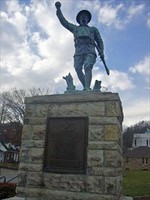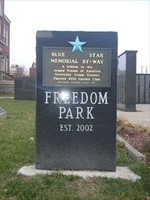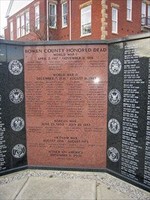 An extended view of the Veterans' Wall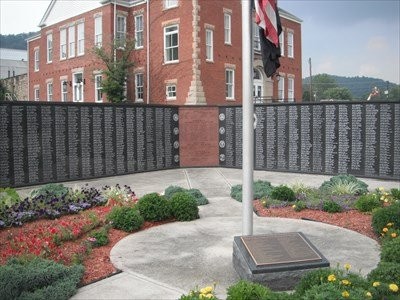 Backstory and Context
This museum opened in 2010 and was the result of efforts from the Rowan County Veterans' Foundation. In their official statement regarding their efforts to establish the museum, the group's spokesperson, Charles Gilley, a fellow veteran and current curator of the museum, stated that the group "wanted there to be a place where citizens from Rowan County could come and learn about the veterans from this area."1

Members of the Rowan County Veterans' Foundation sought artifacts relating to military history from members of the community and secured items dating back to the Civil War. The majority of these objects were donated by the community's veterans, including members of the organization. Charles Gilley also purchased numerous pieces for the museum in the hopes of providing the community with the most well-developed collection possible.

Today, the Rowan County Veterans' museum houses over 375 different artifacts which have been carefully curated into displays meant to honor all five branches of the military as well as the various wars they served in. The museum is located next to the Doughboy Statue depicting an American WWI solider and honors Rowan County citizens who served in the war. The statue was constructed in 1929 and was acquired from the Rowan County Veterans' Federation for the museum. The museum is also home to Freedom Park, a memorial wall engraved with the names of Rowan County veterans.

Sources
1 Kerns, Adrianna. Rowan County Veteran's Museum Interview. Wordpress.com. October 04, 2014. Accessed July 29, 2019. https://myheritagemyfuture.wordpress.com/rowan-county-veterans-museum-2/.


Additional Information