Twin Hollow Campground and Cabins & Mountaintop Adventures
Introduction
Twin Hollow Campground and Cabins is located just off of Rt. 52 in Gilbert, a small community in Mingo County, West Virginia. Development of the business began in 2000 by the Ellis family, with construction completed in 2002 and the business being opened to the public later that same year. Twin Hollows Campground and Cabins is the most frequented ATV resort in southern West Virginia, drawing in guests from all over the United States. In addition to offering a campground and cabin facilities to visitors, guests are given access to hiking trails, ATV trails, and local tourism.
Images
The sign which marks the entrance to the campgrounds.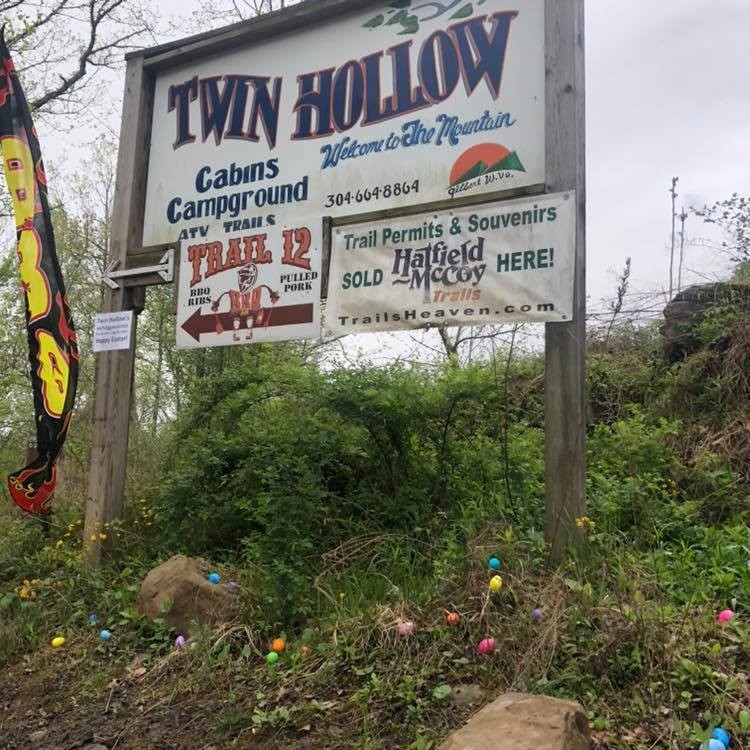 An aerial view of the campground, cabins, and surrounding land.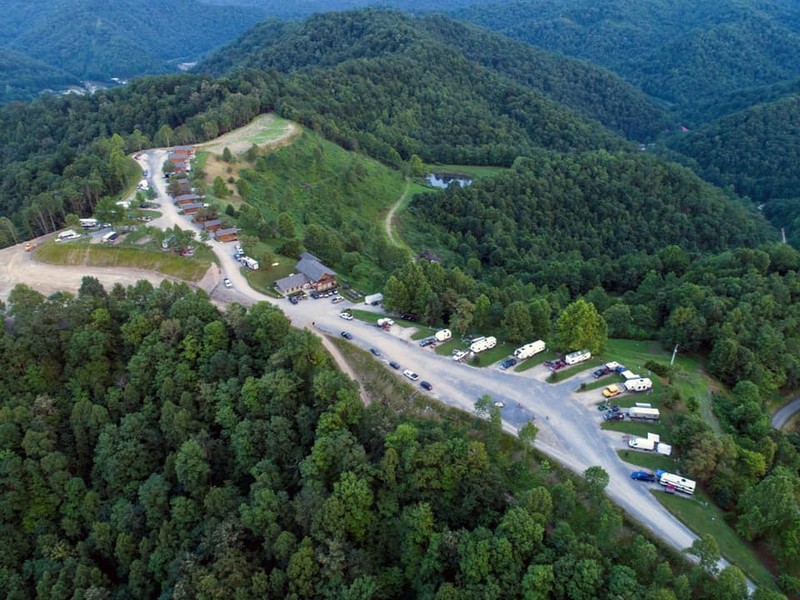 A few of the cabins located at Twin Hollow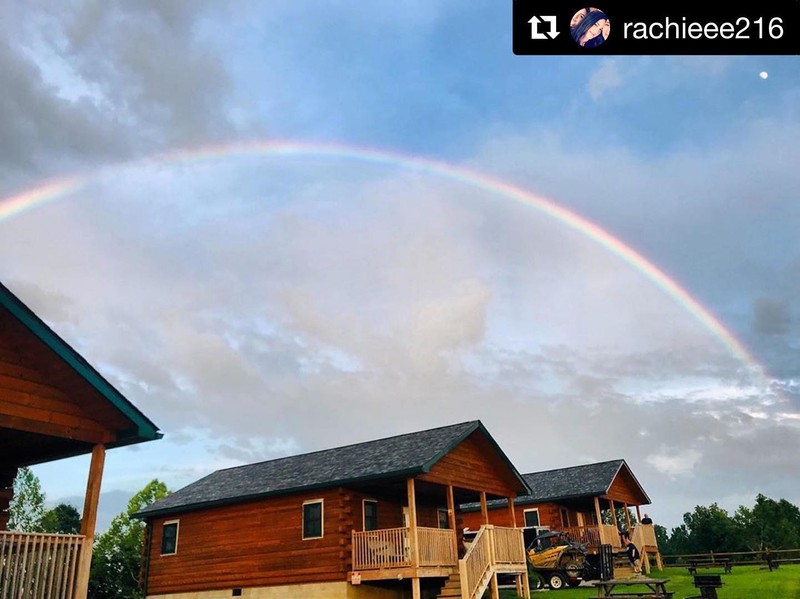 A view of the ATV riders which frequent the campgrounds.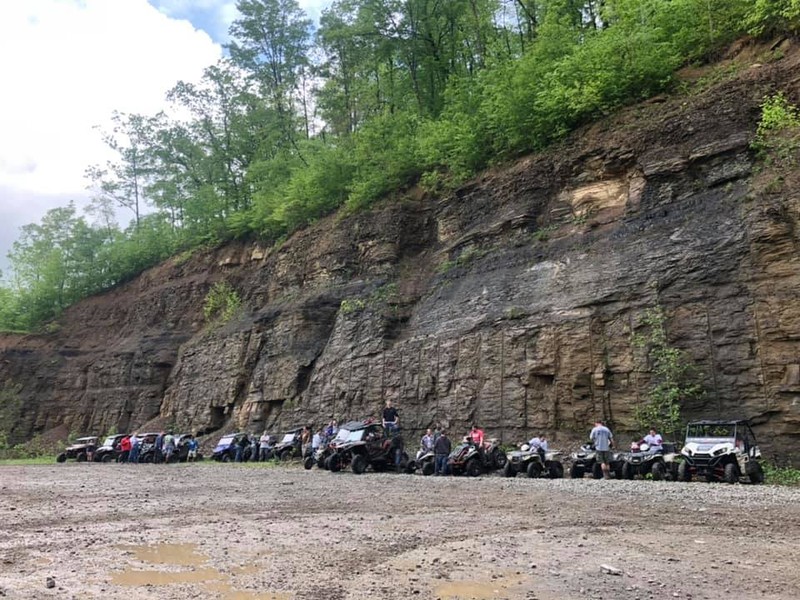 One of the small waterfalls located around the campgrounds.
Backstory and Context
Twin Hollow Campground and Cabins was planned in 2000 in Gilbert, West Virginia by the Ellis family, with construction and development beginning soon after. The endeavor was partially planned to honor the memory of the family's ancestors, Alex and Grace Ellis, who played a role in the shaping of the Gilbert community. Construction on the business venture was completed in early 2002, with the facility opening soon after that same year just off of Route 52 in Gilbert. Upon its completion, Twins Hollow quickly cemented itself as southern WV's most renowned ATV resort.
Twin Hollow Campground and Cabins features a dozen mountaintop cabins in addition to a plethora of camping spaces located around the facility's property. Both lodging options offer amenities which span from primitive to luxury or full hookup, the largest of which is known as "Papaw's Place" and is a three bedroom, two bathroom house near the center of Gilbert. In addition to this, guests at Twin Hollow are granted access to nearly 400 miles of ATV terrain across the Rock House Trail, the Devil Anse Trail, and the Buffalo Mountain Trail - all three of which span Mingo County and which comprise The Hatfield McCoy Trail Systems. According to the facility's official website, linked below,

"Twin Hollow is also centrally located, within 25 mins. to the Bear Wallow Trail System, & within 45 mins. to the Pinnacle Creek & Warrior Trail Systems, allowing for easy day trailering to these trailheads and allowing guests to ride all 8 of the Hatfield McCoy Trail Systems during their stay."
Twin Hollow also offers guests private hiking tours, access to a privately-owned catch and release pond, tour guides, and access to an on-site BBQ restaurant called Trail 12 BBQ. Also located on site is Mountaintop Adventures, which provides offers guests the opportunity to rent ATVs and riding gear as well as providing access to trail guides.
Sources
About Twin Hollow. Accessed July 29, 2019. http://www.twinhollowcampground.com/.

Mountaintop Adventures. twinhollows.com. . Accessed July 28, 2019. http://www.twinhollowcampground.com/TH_Cabins.html.


Additional Information