Bata Shoe Museum
Introduction
The Bata Shoe Museum is a footwear history museum opened in 1995. It was started with the shoe collection of Sonja Bata, who was part of the Bata family. The Bata family founded and still owns the Bata shoe company today. It is the only museum that is strictly dedicated to shoes in North America. The museum collection has over 13,000 shoes and footwear related items.
Images
The exterior of the Bata Shoe Museum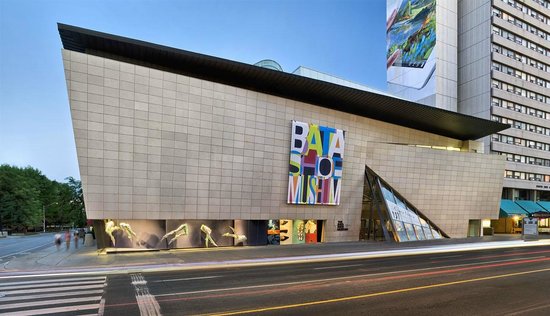 Sonja Bata at the opening of the museum on May 6,1995. Image from the Bata Shoe Museum website.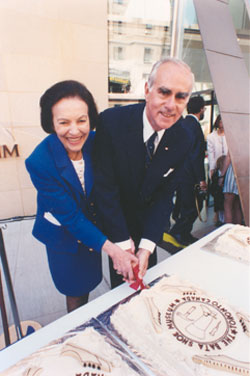 19th Century Chestnut crushing shoes from France that are on display in the museum.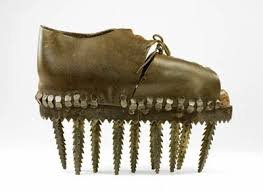 Jeremy Scott x Adidas sneakers that are in one of the museum's exhibitions titled The Gold Standard.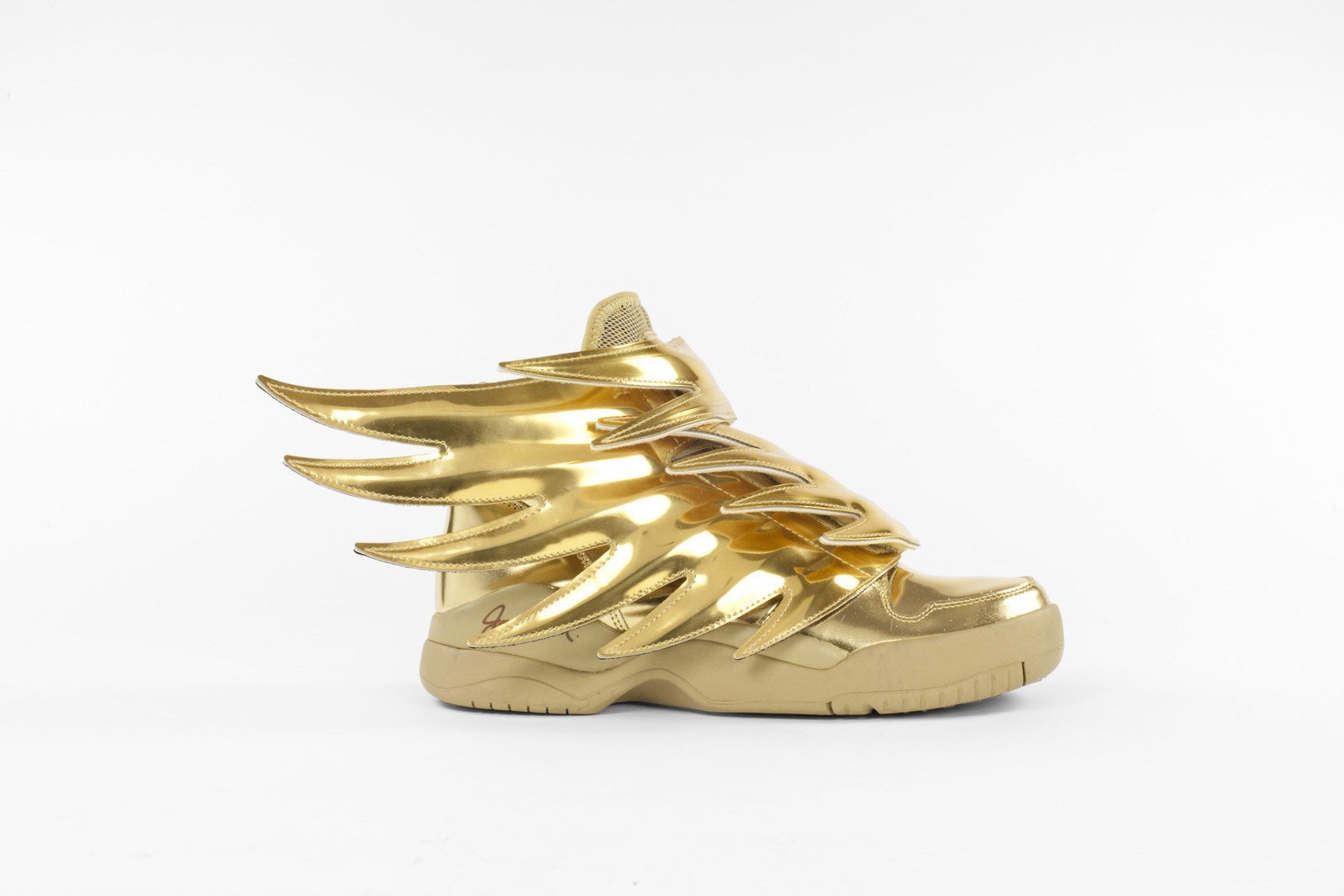 Backstory and Context
Sonja Bata was the the Swiss born wife of Thomas J. Bata, the owner of Bata Shoe Company. Thomas's dad had started the shoe company with his siblings in 1897 in Czechoslovakia. The Bata siblings came from a family that had generations of shoemakers. Thomas took over the business in 1945, after the family was forced to relocate their business to North America after a change in the political climate during World War II. Before meeting Thomas, Sonja studied architecture in Zurich, Switzerland. She ended up dropping out of school, but she would go on to help her husband run the Bata Shoe Company. During their business and family travels she began collecting shoes from around the world.
The idea for the museum began in 1979 when Sonja and the Bata family began funding the Bata Shoe Museum foundation. The purpose of the foundation was to research shoemaking and shoe history throughout the world, with a particular interest in researching shoes in Sonja Bata's collection and how they were made. After years of researching and the construction of the museum building the museum opened on May 6, 1995. The Bata Shoe museum building was designed by architect Raymond Moriyama, who is a Canadian born architect who has worked on many major building projects in Toronto.
The museum has one permanent exhibit, All About Shoes: Footwear Through the Ages, which showcases over 4,500 years of footwear and its history. The exhibit features chestnut crushing shoes from 19th century France, a piece of painted cartonnage from Ptolemaic Egypt that depicts feet wearing sandals, shoes from American designers from every decade in the 20th century, and much more.
The other three galleries in the museum are venues for different exhibits through the year. Past exhibitions include, Standing Tall: The Curious History of Men in Heels, Socks: Between You and Your Shoes and many more. The museum also posts some of its exhibitions online, so people around the world can experience the museum without having to travel.
Sources
All About Shoes. Bata Shoe Museum. http://batashoemuseum.ca/allaboutshoes/.

Sonja Bata, philanthropist and business leader, 1926-2018. Financial Times. https://www.ft.com/content/25c40af4-22ec-11e8-ae48-60d3531b7d11.


Additional Information