Dr. Robert Holbrook Smith Birthplace and Boyhood Home
Introduction
Dr. Robert Holbrook Smith, the co-founder of Alcoholics Anonymous, was born here on August 8, 1879. Smith spent his childhood and adolescent years in this house before enrolling at Dartmouth College.
Images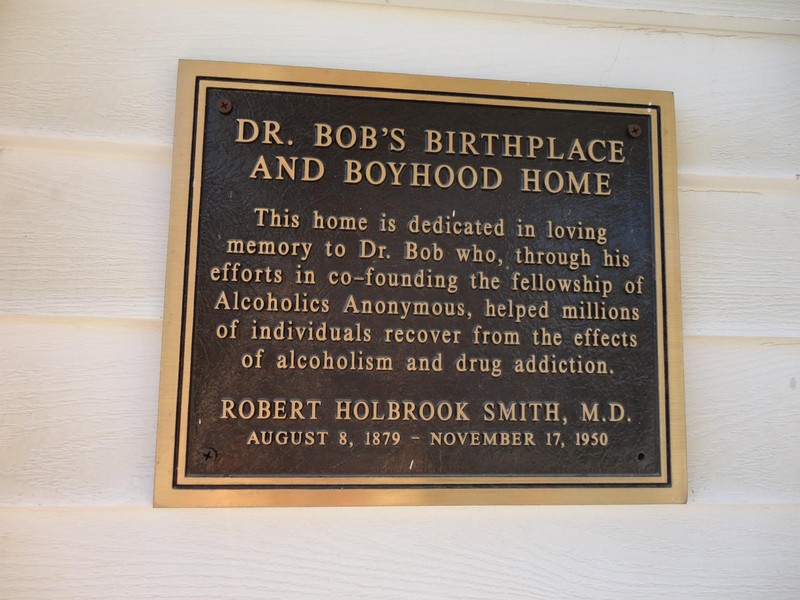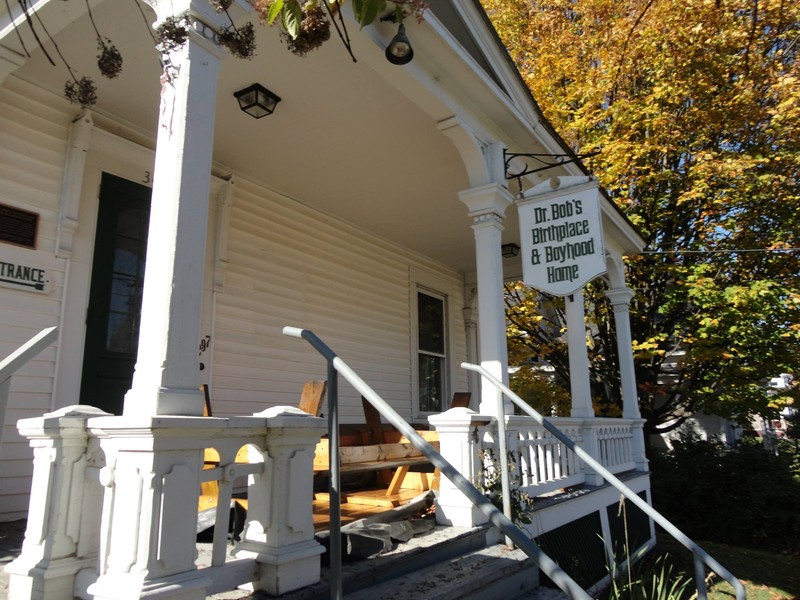 Backstory and Context
According to the New England Historical Society, Dr. Bob began drinking heavily while at Dartmouth, and then gradually worsening during his medical training at the University of Michigan and Rush Medical College. His alcoholism became so debilitating that he was in danger of not graduating from medical school.
After earning his medical degree, Bob opened a surgical practice in Akron, Ohio, but he also continued to drink heavily. After numerous check-ins and stays at sanitoriums and hospitals in an attempt to cure his alcoholism, Bob had a chance encounter with another alcoholic named Bill Wilson.
Wilson had been on a business trip to Akron at that time, and fearing a relapse of his alcoholism reached out looking for another alcoholic he could talk to for support. With the support of a local service organization, he was referred to Dr. Bob. The two became close friends, helping each other achieve and maintain sobriety.
On June 10, 1935, Bob Smith had his last drink of alcohol and remained sober until his death on November 16, 1950. June 10th is celebrated as the birth date of what we know today as Alcoholics Anonymous. The organization Dr. Smith helped to found through his own battle with addiction has helped millions of people worldwide achieve sobriety.
Sources
How Alcoholics Anonymous Got Started in Manchester, Vt.. New England Historical Society. . Accessed July 25, 2019. http://www.newenglandhistoricalsociety.com/alcoholics-anonymous-got-started-manchester-vt/.


Additional Information