General Dynamics F-111E Aardvark "Balls 9"
Introduction
The General Dynamics F-111 "Aardvark" was a swing-wing tactical bomber built in Fort Worth. It was retired in 1996 from active service with the United States Air Force. The Royal Australian Air Force continued to operated the aircraft until 2011.
Images
"Balls 9" Arrives at Meacham Airport, 16 May 2008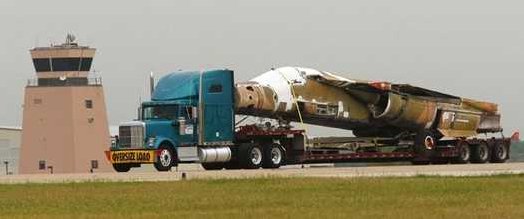 "Balls 9" being unloaded, 16 May 2008.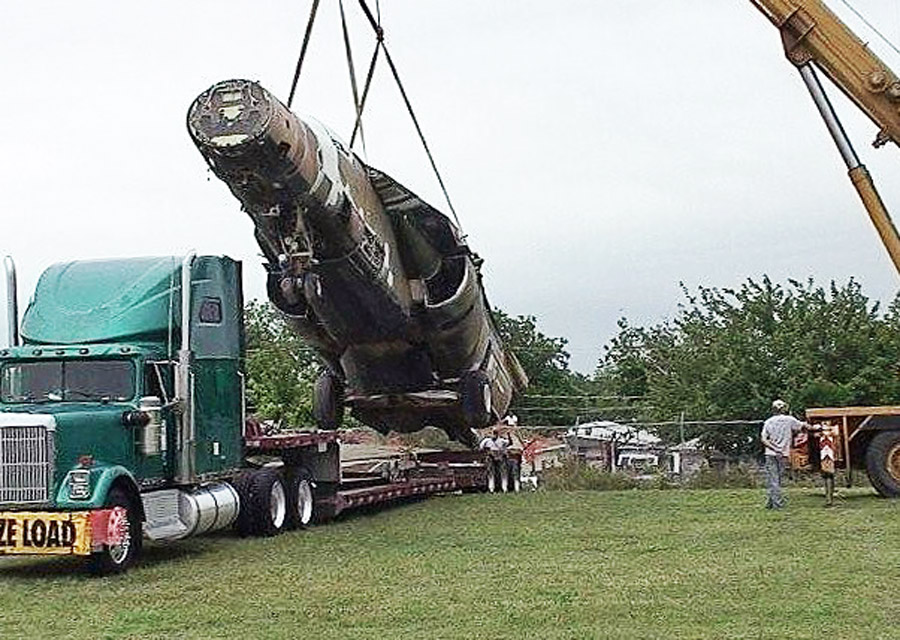 Almost ready for fresh paint, 24 Februry 2013.

Restoration complete and winner of the Historic Fort Worth Restoration Award,19 April 2017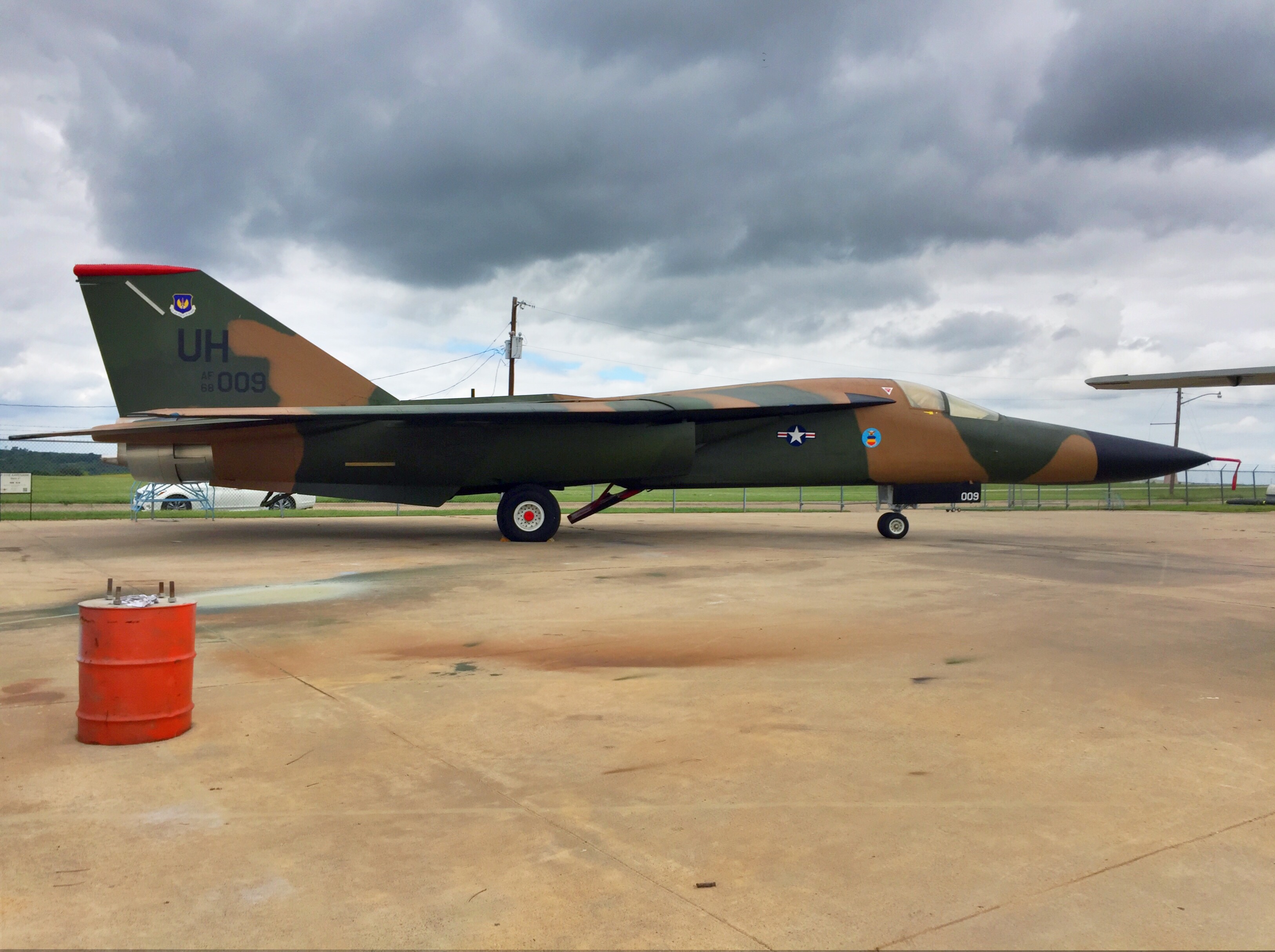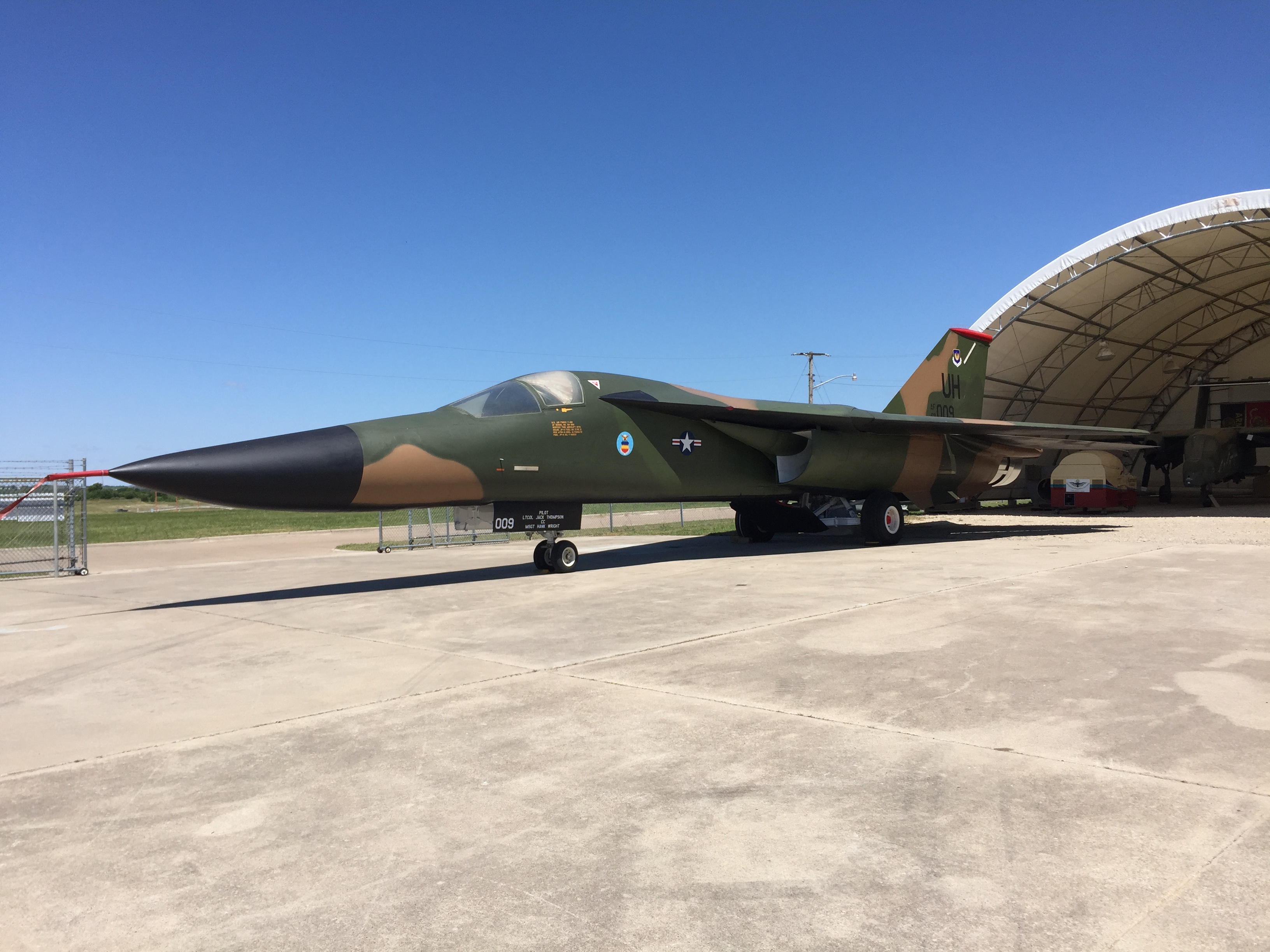 Backstory and Context
The Fort Worth Aviation Museum's F-111E was Air Force serial number 68-0009. It was constructed by General Dynamics (c/n A1-178, E-19) here in Fort Worth, Texas. It is there where it received it's nickname "Balls 9" as the Air Force serial number depicts zeros and a "9." It was accepted by the Air Force on November 10, 1969. It was first assigned to the 27th Tactical Fighter Wing, Tactical Air Command, at Cannon Air Force Base, New Mexico. It was then assigned to the 20th Tactical Fighter Wing "Gamblers," US Air Forces Europe, beginning in January 1971. It carried the tail code "UH" as it was based at RAF Upper Heyford, Great Britain, for just over 21 years. During this time, the aircraft was seen in the markings of the 77th Tactical Fighter Squadron (TFS) and possibly the 79th TFS.
After retirement, "Balls 9" was transferred to AMARC as FV0093 on May 11, 1992, for storage. It remained in "the Boneyard" in Tucson, Arizona, until 2003. A museum in Connecticut acquired it but soon went out of business and "Balls 9" languished until 2007. The Fort Worth Aviation Museum discovered the aircraft in a salvage yard. With help from the B-36 Peacemaker Museum this aircraft was brought home to Fort Worth in 2008.
Sources
Fort Worth Aviation Museum
Image Sources
Fort Worth Aviaiton Museum

Fort Worth Aviaiton Museum

Fort Worth Aviaiton Museum

Fort Worth Aviaiton Museum

Fort Worth Aviaiton Museum

Additional Information