Car 25 - Fort Worth Intermodal Transportation Center
Introduction
On display at the Fort Worth Intermodal Transportation Center, Car 25 is a historic electric streetcar that was built in St. Louis in 1913 and purchased by the Northern Texas Traction Company. The company operated interurban passenger trains between Fort Worth and Dallas and sometimes to Cleburne. Car 25 and the other electric motorcars could reach a top speed of 70 miles per hour. Passengers on Car 25 were impressed by its stained glass windows and inlaid mahogany paneling. The car was divided into two sections; in the front was the women's compartment and the back was reserved for the smoking. In 1924, Car 25 was repainted from green and gold to its current red, white, and gold colors. The car was restored in the late 1990s and has been on display since that time. Visitors can walk along a platform next to Car 25 and also view the interior.
Images
Car 25 was built in 1913 and operated until 1935.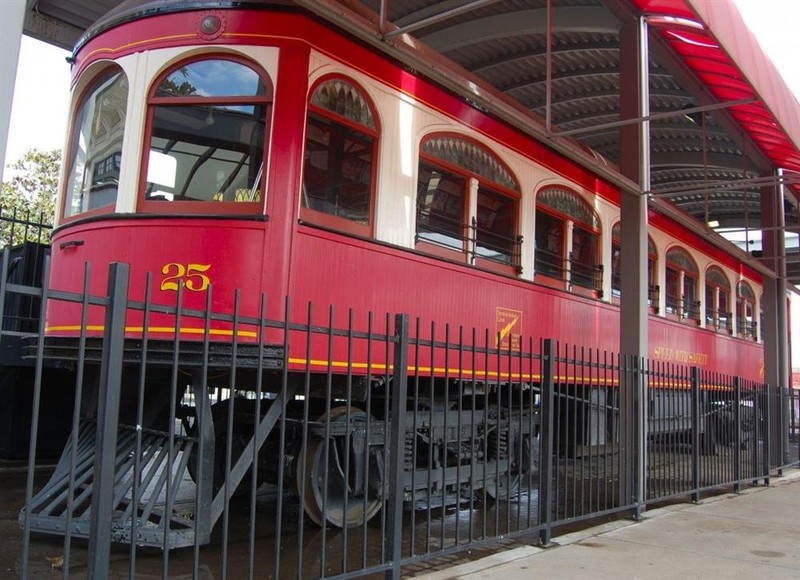 The smoking section featured leather seats.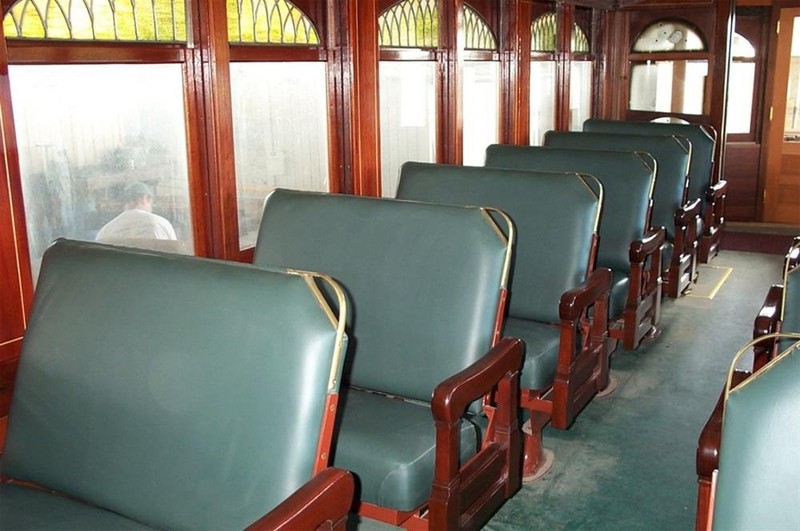 The car features mahogany paneling and stained glass windows.
Backstory and Context
By the mid-1930s, the increased use of automobiles forced the closure of the Dallas and Cleburne lines. As a result, Car 25, and a few others, were sold to a private owner who converted them into a cabin home at Eagle Mountain Lake. They were covered under a roof and partially enclosed. They remained there until 1925 when they were donated to Fort Worth Transportation Authority and restored. The company officially ended streetcar service in 1937.
Sources
"Car 25." The Historical Marker Database. Accessed July 18, 2019. https://www.hmdb.org/marker.asp?marker=53427.

"Car #25 Restoration." Texas Traction Company. Accessed July 18, 2019. https://www.texastraction.org/car-25.

"Northern Texas Traction Company." Texas Traction Company. Accessed July 18, 2019. https://www.texastraction.org/northern-texas-traction-company,

Photos: Texas Traction Company
Additional Information