The Kentucky Artisan Center at Berea, Kentucky
Introduction
The Kentucky Artisan Center at Berea is a 25,000 square foot facility which houses the artwork of over 700 local artists. The center is located along Artisan Way in Berea, Kentucky, and was developed following the 1996 tornado which devastated the town and destroyed numerous local art shops and displays. The center displays featured work from artists in addition to selling pieces and occasionally offering lessons to the public. Artwork featured in the center ranges from paintings and drawings to weaving, clothing and jewelry design, and wood carving.
Images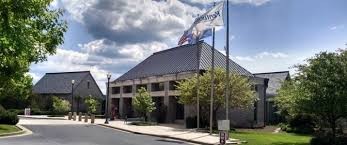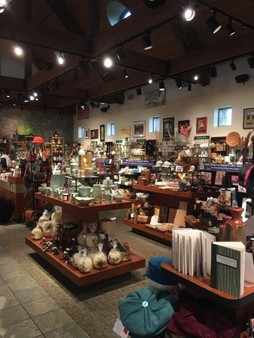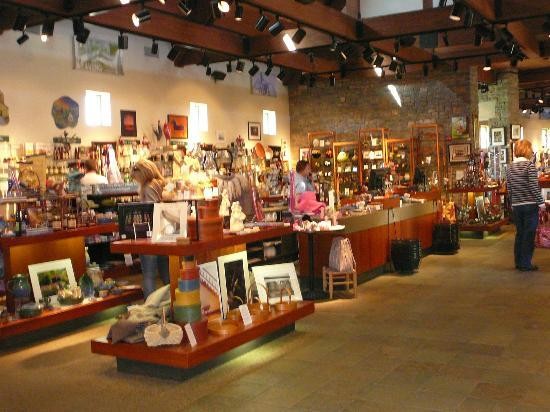 Backstory and Context
The Kentucky Artisan Center at Berea i began as a county-wide initiative for Madison County in Kentucky. The initiative was inspired by the 1996 tornado which wreaked havoc in Madison County - in particular the city of Berea. As a result of the tornado, Berea, which had then begun to make a name for itself as the arts and crafts capitol of Kentucky, numerous artisan shops and local art exhibits were destroyed, resulting in the loss of local art as well as the inability of local artists to market or display their work. The initiative which was launched soon after this devastating tornado was one helmed by these local artists in addition to legislators and faculty members from Berea College. Together, the group developed plans for a local artisan center which would shine a spotlight on local artists and their work all under the same roof.

The Artisan Center received state funding in 1998, and by 2000 the blueprints for the building were being drafted. Finally, in 2000, representatives from Berea College held a ground sweeping ceremony to initiate the start of construction fro the facility. The result of the construction was a large, multi-room facility with a limestone exterior that measures 25,000 square feet. On July 30, 2003, the facility opened for the public as the Kentucky Artisan Center at Berea, headed by an advisory board made up of local and state partners, artists, and donors.
Located on Artisan Way in Berea, the facility houses over 700 local artists and their respective featured works. The artwork featured in the center ranges from paintings and drawings to wood carving, instrument and jewelry making, and clothing design. The public is invite to walk through the Artisan Center and admire the work that is on display while also having an opportunity to explore the artwork that is for cell in the facility's various shops. In addition to admiring the artwork housed in the facility, the Kentucky Artisan Center at Berea often hosts events for the public centered on teaching them crafting techniques.
Sources
About The Center. kentuckyartisancenter.gov. . Accessed July 15, 2019. http://www.kentuckyartisancenter.ky.gov/.

Kentucky Artisan Center. Visit Berea. . Accessed July 15, 2019. https://www.visitberea.com/shopping/kentucky-artisan-center-at-berea.


Additional Information