Western Heights Cemetery and the Grave of Clyde Darrow of "Bonnie and Clyde"
Introduction
Western Heights Cemetery is best known as the final resting place of the notorious 1930s criminal Clyde Barrow (1910-1934). Barrow's dastardly deeds rose to national prominence as he robbed banks, gas stations, stores, and killed a number of police officers and civilians with his gang, and most notably, his companion Bonnie Elizabeth Parker (1909-1934). The duo became known around the country as Bonnie and Clyde and became the subjects of sensationalized and glamorized depictions in the press and in the 1967 film "Bonnie and Clyde" starring Warren Beatty and Faye Dunaway. Bonnie Parker was buried at Crown Hill Memorial Park in northwest Dallas. Clyde's grave is located on the southwest corner of the cemetery.
Images
The cemetery was established in 1881. Clyde Barrow is the most famous person buried here.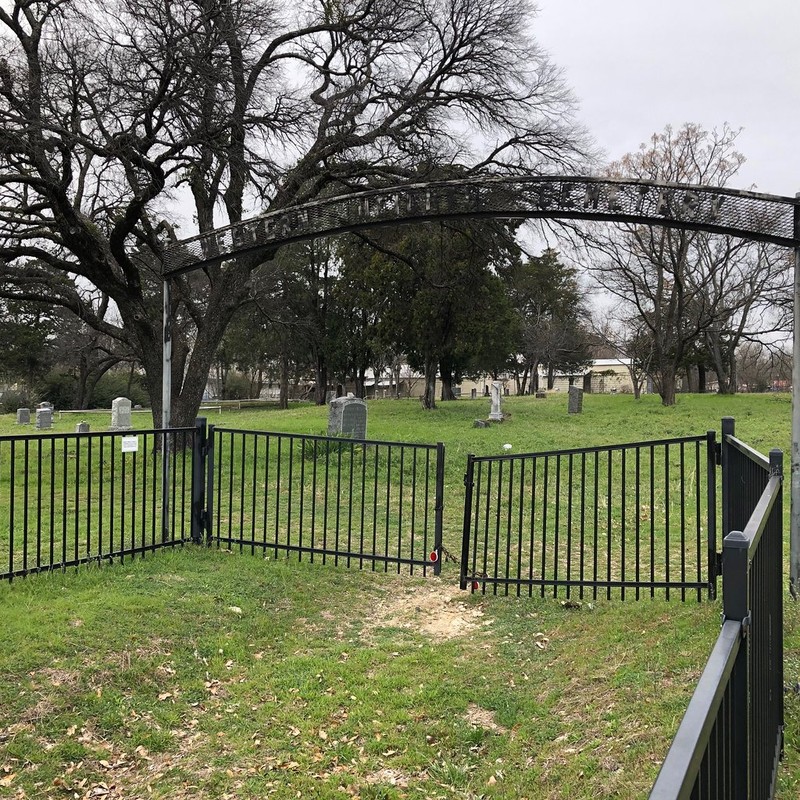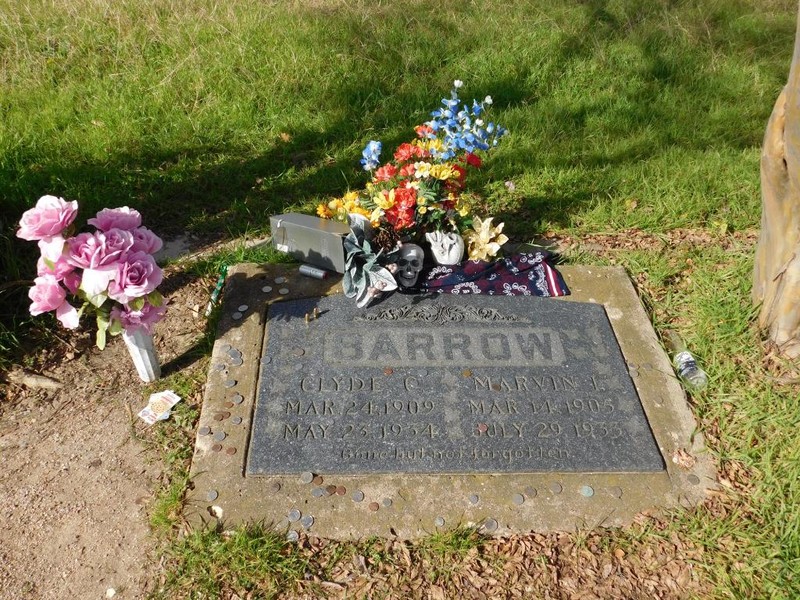 Backstory and Context
Bonnie and Clyde were killed by FBI Special Agent L. A. Kindell and Texas Ranger Francis A. (Frank) Hamer in an ambush on May 23, 1934. After receiving a tip as to where Bonnie and Clyde were hiding out, Kindell and Hamer shot them as they drove near the town of Gibsland, Texas. Their bodies were publicly displayed in Dallas before being buried.

Although the cemetery was officially established in 1881, the earliest burials date to the 1850s when the area was first used as a burial ground. Other individuals interred here include Civil War veterans, early pioneers, and veterans of both World Wars. The cemetery is no longer active and is not accepting new internments.
Sources
Gorman, Stefan. "Eighty Years After Bonnie and Clyde Were Killed You Can Visit The Grave of Clyde Barrow." nbcdfw.com. May 23, 2014. https://www.nbcdfw.com/entertainment/the-scene/Eighty-Years-After-Bonnie-and-Clyde-Were-Killed-You-Can-Visit-The-Grave-of-Clyde-Barrow-260489051.html.

"Western Heights Cemetery." The Historical Marker Database. Accessed July 14, 2019. https://www.hmdb.org/marker.asp?marker=108596.

Photos: TripAdvisor
https://www.tripadvisor.com/Attraction_Review-g55711-d141847-Reviews-Western_Heights_Cemetery-Dallas_Texas.html#photos;aggregationId=&albumid=101&filter=7

Additional Information