Praetorian Building
Introduction
The Praetorian Building has been an important Waco landmark since it was constructed in 1915 by the Praetorian Insurance Company, which was based in Dallas. Listed on the National Register of Historic Places, the building was designed by the architecture firm C.W. Bulger & Co. in the Chicago style. The building is also significant for its association with the company, which was a fraternal life insurance order established in 1898 called the Modern Order Praetorians; the Waco chapter was founded in 1911. The building now offers commercial, residential, and studio space.
Images
The Praetorian Building is a fine example of the Chicago style of architecture and remains an important Waco landmark.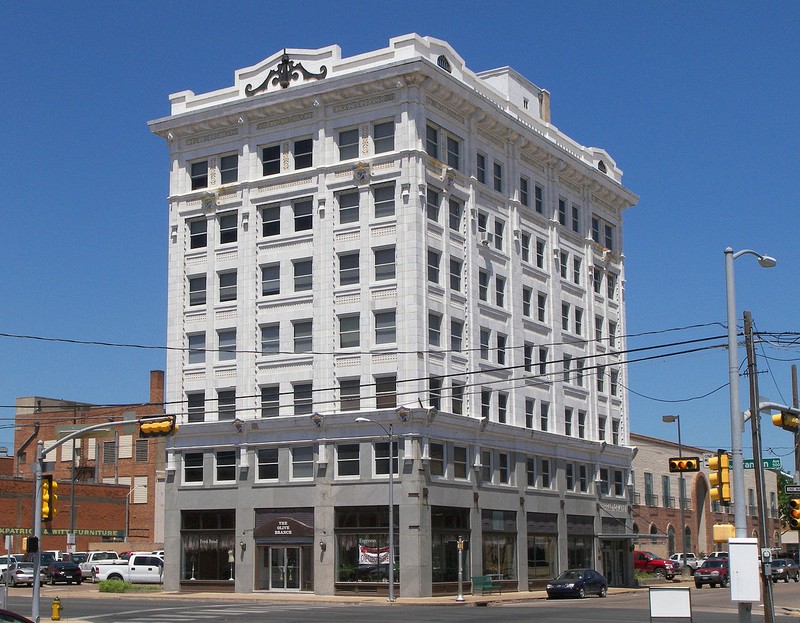 Backstory and Context
The Modern Order Praetorians was named after the elite Roman guards who protected the emperor. The order was established to benefit only its members; earning profits was not its main objective. The company grew significantly in the following decades, expanding to over a dozen states from coast to coast. It appears that the order owned the building until 1958 when it transitioned to a mutual company. Beginning in 1934, the building's name changed several times and a number of tenants occupied it, including the Veteran's Administration from 1962 to 1965.
Sources
Hoffman, Binnie. "The Praetorian Building." National Park Service - National Register of Historic Places Nomination Form. July 26, 1984. https://atlas.thc.state.tx.us/NR/pdfs/84001911/84001911.pdf.

Photo: Wikimedia Commons https://en.wikipedia.org/wiki/Praetorian_Building_(Waco,_Texas)#/media/File:Praetorian_building_2009.jpg
Additional Information