Charles Abresch House
Introduction
This 2.5 story Queen Anne-style house was built in 1890 for Charles Abresch, a leading producer of wagons who later built automobiles in Milwaukee. The Charles Abresch Company was founded by Abresch, a German immigrant, in 1871, and remained in business until 1973. The house was added to the National Register of Historic Places in 1984. After 1912, the Charles Abresch House became a home for nurses who worked at Misericordia Hospital. It is now a private residence.
Images
Charles Abresch House 1984. Photo by Robin Wenger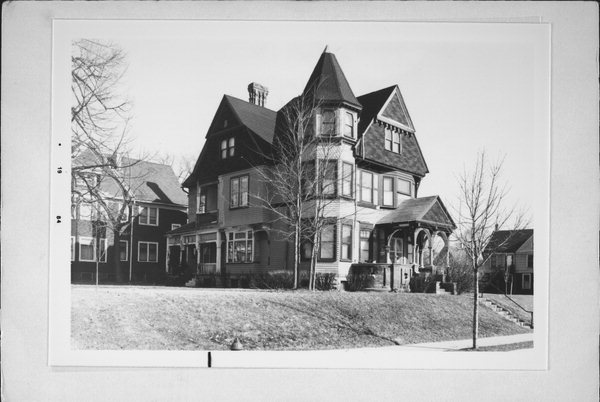 Charles Abresch House 1984.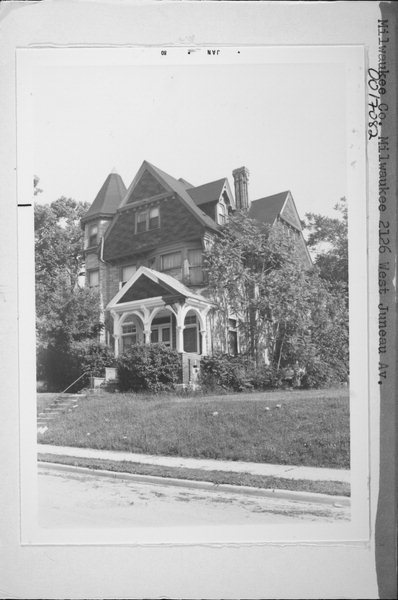 Beer wagon built by the Charles Abresch Company, 1889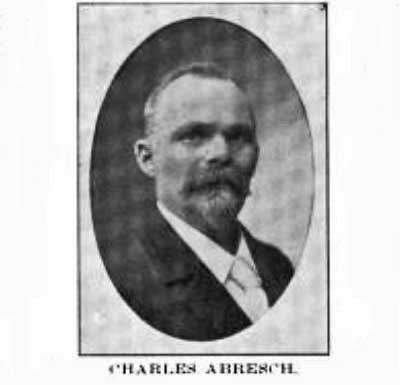 Backstory and Context
The Abresch House was designed by Frederich Velguth, a prominent Milwaukee architect who also designed the Trinity Evangelical Lutheran Church downtown in 1878. This large residential property was built in the distinctive Queen Anne style, which was a popular style of house for the upper class families who populated the west side of the city. Out of all those houses, only a few remain, including the Abresch House.

Key features of the house include a limestone foundation, a steep hip roof, three overhanging gables and a three-story engaged segmented tower. It is a distinctive example of the Queen Anne style primarily because of its large size, and because it has been so well preserved in its original form.
The house was built for prominent Milwaukeean Charles Abresch, a German immigrant who founded his wagon company in 1871. The Charles Abresch Company first specialized in making beer wagons, and in 1907 successfully transitioned with the rise of the automobile to manufacture cars and trucks. The company was such a success that Theodore Roosevelt even owned a car with a frame built by Abresch. Charles Abresch died in his home in 1912, but his company continued through most of the 20th century, finally closing its doors in 1973.
Sources
Charles Abresch House. Wisconsin Historical Society, Wisconsin Architecture and History Inventory. . Accessed July 12, 2019. https://www.wisconsinhistory.org/Records/Property/HI17082.

Theobald, Mark. Charles Abresch Co.. Coachbuilt. . Accessed July 12, 2019. http://www.coachbuilt.com/bui/a/abresch/abresch.htm.


Additional Information