Fort House
Introduction
Fort House is a historic residence built in 1868 by its wealthy merchant and farmer Colonel William A. Fort. The home is a fine example of Greek Revival architecture and for many years was operated as a house museum by the Historic Waco Foundation; it is now privately owned. It was added to the National Register of Historic Places in 1970.
Images
Built in 1868, Fort House is one of several historic homes in Waco.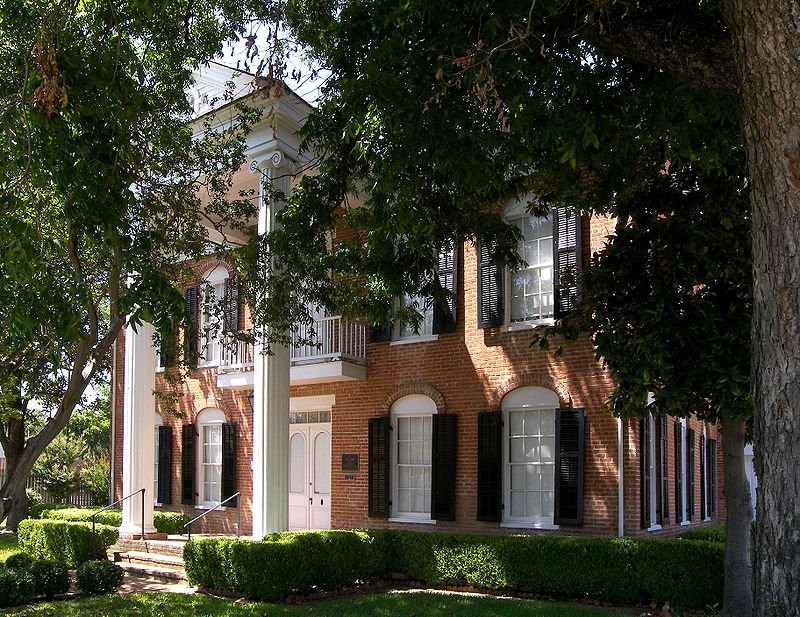 Backstory and Context
William A. Fort was born in La Grange, Alabama in 1826. After graduating from La Grange College in 1846, he worked as a farmer for the next four years before getting into merchandising with a partner. Realizing that farming was more profitable, in 1854 he and his father moved to Waco and established a farm that would soon be profitable.

The Civil War, however, ruined his farm so he bought six acres of land of the current property and built the house (over time the property became smaller as the city grew). Fort became a merchant once more and eventually co-founded a very successful bank called Fort & Jackson, which would later merge with another bank, Waco National Bank, in 1874. He would also own the city's first transit system (a mule-drawn streetcar) and donated money to colleges including the Waco Female College.

As for the house, it appears that the family lived here until 1911. Between then and 1955, it was divided into apartments. In 1956, an organization called the Junior League bought and restored the old home to serve as its headquarters. The Historic Waco Foundation, which was then called the Waco Society for Historic Preservation, acquired and opened it as a house museum. In recent years, the Foundation realized it could not justify owning it and the other historic homes it maintains. As a result, it sold the house to its current owners in early 2019.
Sources
Bell, Wayne. "Fort House." National Park Service - National Register of Historic Places Nomination Form. October 15, 1970. https://atlas.thc.state.tx.us/NR/pdfs/70000849/70000849.pdf.

Historic Waco Foundation & Prisca Bird. "Fort House." Wacohistory.org. Accessed July 12, 2019. https://wacohistory.org/items/show/75.

Smith, J.B. "Gaineses snap up historic Fort House, one of Waco's oldest." Waco Tribune-Herald. March 8, 2019. https://www.wacotrib.com/news/business/gaineses-snap-up-historic-fort-house-one-of-waco-s/article_8eddd813-1abb-502b-a9b2-0083e0c45a72.html.

Photo: Wikimedia Commons
https://en.wikipedia.org/wiki/National_Register_of_Historic_Places_listings_in_McLennan_County,_Texas#/media/File:Fort_house_waco_2009.jpg.

Additional Information