Farewell Memorial
Introduction
The Farewell Memorial was unveiled in May 2017 in Prague's main rail station and is a memorial to the parents who sent their children, mostly Jewish, to England in 1939 with the help of Sir Nicholas Winton. The memorial is an expression of thanks from the children to their parents, most of whom did not survive the Holocaust. Designed to look like a train door from that era, the memorial shows the hands of the children and their parents saying farewell. Beside the memorial, is a plaque explaining the memorial in Czech and English, from the surviving children known as Winton children.
Images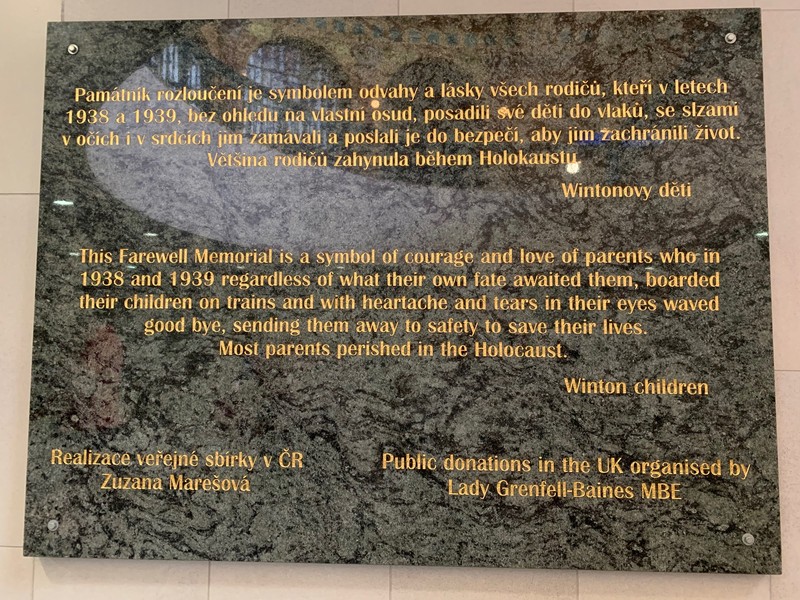 The memorial with vandalism.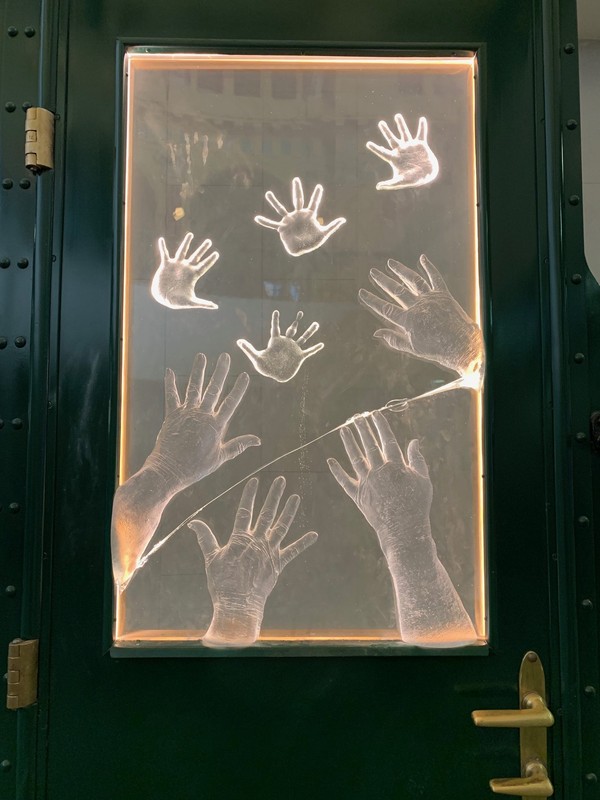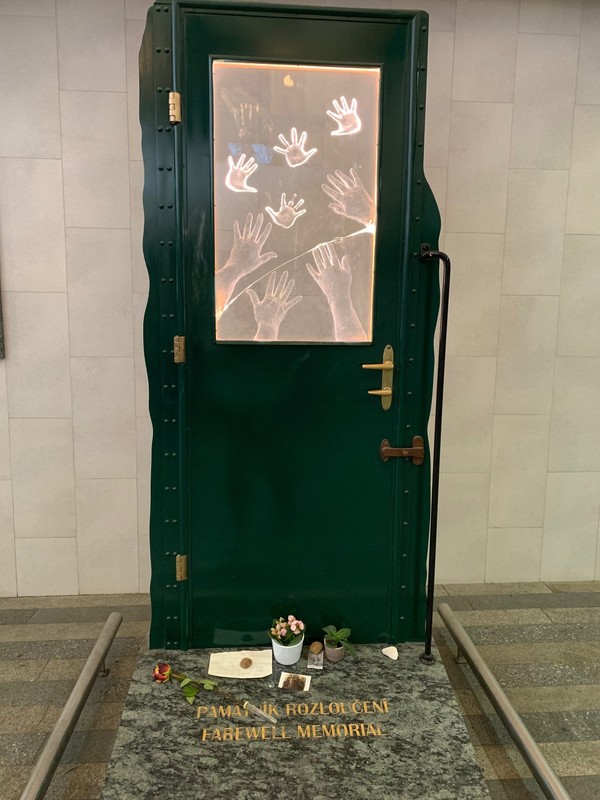 Backstory and Context
In late 1938, as the Nazis were advancing across Europe, Nicholas Winton, a British citizen, arrived in Prague to help with the transport of Jewish children out of Prague and Czechoslovakia known as the kindertransport. Winton, with the help of others, was able to successfully arrange for the evacuation of 669 children to Britain. Great Britain had approved the entry of refugees younger than seventeen as long as they had a place to stay and a 50 pound deposit. The main obstacle facing Winton was getting the children across the Netherlands which was no longer allowing Jewish refugees entry. Once Winton was able to secure passage across the Netherlands, the transport went smoothly.
The memorial is located in Praha hlavní nádraží which is the main train station in Prague. It is the site where many of these farewells took place. The memorial is on the lower level of the historic building on the way to the train platforms. Jan Hunat, a Czech glassmaker, created the glass for the memorial.

In June 2019 the memorial was vandalized and a large crack now stretches across the window damaging some of the fingers. The culprit and motivation remain unknown, although Jan Hunat, believed that the damage was intentional and was done using a hammer. There was also speculation that the motive was anti-semitism.
Sources
Associated, Press. Children Saved from Nazi Camps Unveil Monument in Prague. Daily Sabah. May 27, 2017. Accessed July 10, 2019. https://www.dailysabah.com/europe/2017/05/27/children-saved-from-nazi-camps-unveil-monument-in-prague.

Tait, Robert. Prague Memorial to Jewish Children who Fled Nazis Vandalized. The Guardian. June 10, 2019. Accessed July 10, 2019. https://www.theguardian.com/world/2019/jun/10/prague-memorial-to-jewish-children-who-fled-nazis-vandalised.

Nicholas Winton. Wikipedia. July 10, 2019. Accessed July 11, 2019. https://en.wikipedia.org/wiki/Nicholas_Winton.

Additional Information