Marilyn Monroe's Subway Grate (Seven Year Itch)
Introduction
At first glance, the subway grate at the corner of Lexington and 52nd Street may appear to be just another of the city's many grates, with the noise of a train rumbling underneath. But this isn't any subway grate. It's the one seen in photographs around the world, with Marilyn Monroe standing above it, her white skirt billowing up around her waist in the film The Seven Year Itch.
Images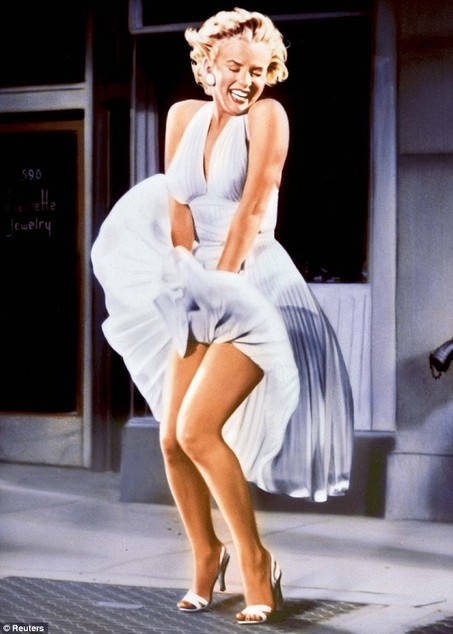 A bit of the crowd gathered that night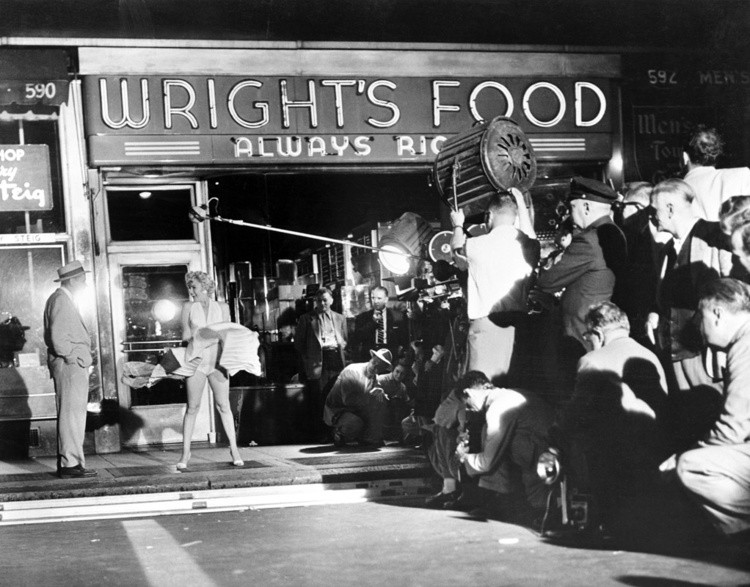 Backstory and Context
One of the most famous photographs in film history was taken at the corner of Lexington and 52nd Street. Though the scene itself was filmed in Hollywood, stills of Marilyn Monroe, laughing as a gust of air from the subway grate blows her white skirt up over her hips, were taken on the Manhattan corner. It was a publicity stunt by director Billy Wilder, and it worked.

At the time, Monroe was filming The Seven Year Itch. The production company, 20th Century Fox, leaked the details of the film shoot to the press, and on the night it was shot, several thousand (estimates run between 3-5,000) showed up to get a glimpse of the Hollywood icon. As it turns out, the subway made too much noise for the scene to be used, meaning it had to be filmed again on a Hollywood set. But as a publicity stunt, it was a resounding success.

The number of onlookers isn't known exactly, but one thing is certain: many of those gathered there after midnight on a September night were men, who catcalled and cheered as Monroe's skirt billowed up. And if multiple sources are to be believed, one of the men in the crowd that night was Joe DiMaggio, who wed Monroe in January of that year. The marriage was already a volatile one, and the baseball great reportedly stormed away from the shoot that night. A heated shouting match followed later that night and within weeks, Monroe filed for divorce.

The grate is unmarked and the Trans-Luxe Theater, which was featured in the movie, no longer exists. Instead, a French restaurant occupies the spot where Marilyn Monroe posed for one of the most famous scenes in Hollywood history.
Sources
Desta, Yohana. The Untold Story Behind an Iconic Marilyn Monroe Moment. Vanity Fair. January 13, 2017. Accessed July 06, 2019. https://www.vanityfair.com/hollywood/2017/01/marilyn-monroe-rare-footage.

Stapinski, Helene. The Lost Footage of Marilyn Monroe. New York Times. January 13, 2017. Accessed July 06, 2019. https://www.nytimes.com/2017/01/13/nyregion/marilyn-monroe-skirt-blowing-new-york-film.html?.


Additional Information