Chesapeake and Ohio Passenger Depot (Pikeville, KY)
Introduction
The Chesapeake and Ohio Passenger Depot was constructed in 1923 along Hambley Boulevard in Pikeville, Kentucky. The depot was built by the Chesapeake Ohio Railway company following their successful expansion into Pikeville beginning in 1907. The depot soon became an integral part of the town for many years before finally closing in 1983. Following the termination of the railway, the depot has since served as a town hall, a local history museum, and a cafe.
Images
Side view of the building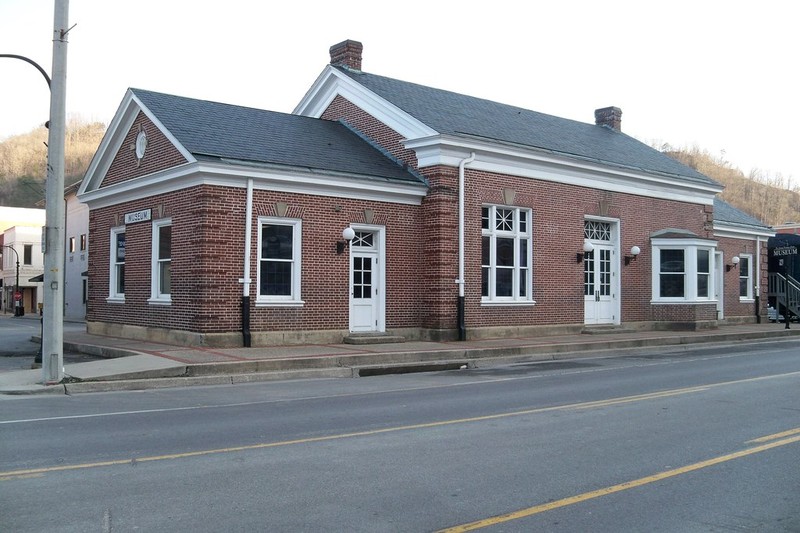 Front view of the building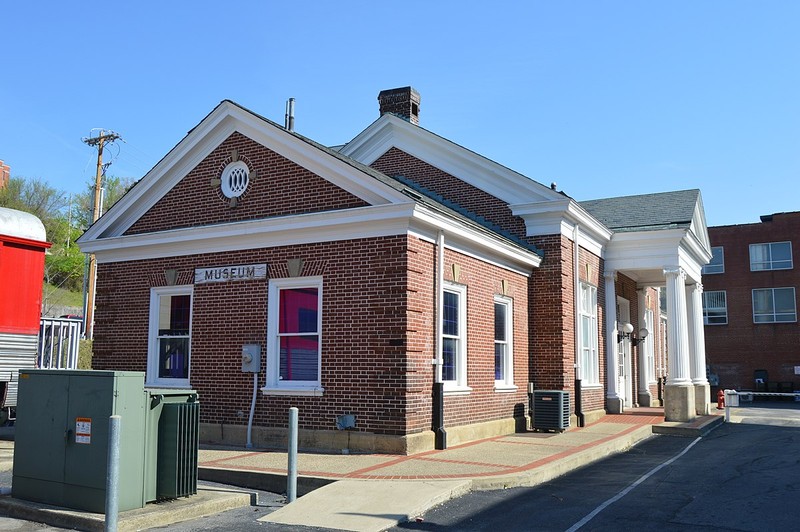 The depot with the recently added sign for its last business, Roasted Cafe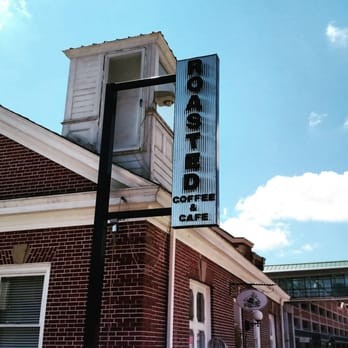 Backstory and Context
In 1907, the Chesapeake Ohio Railway Company, specifically the line which serve the Big Sandy Valley, reached Pikeville, Kentucky. The arrival of the railway marked the introduction of modern transportation into the area, a feat which helped launch Pikeville into a period of exponential growth and development in the years that followed. This growth included a demand for increased rail transportation, which, in turn, led to an increase in railroad related job inquiries, with the result being the construction of the Chesapeake Ohio Passenger Depot by the company in 1923, along Hambley Boulevard.

The depot, designed by the company, is a one - story brick building, built in the Classical Revival architectural style, and was accompanied by an adjacent baggage shed placed around fifty yards away from the side of the depot. The depot and its baggage shed was placed along Hambley Boulevard as a result of its proximity to the station as well as the boulevard's status as a central point in Pikeville, leading to the depot becoming a focal point of the city. The depot became so ingrained in Pikeville's every day life, in fact, that numerous weddings reportedly took place there during the 1920s and 1930s. The depot remained opened and served the Pikeville community until 1983, when the rail service was terminated. Following this termination, the tracks were removed and the old route was bypassed. Following its closure, the depot was nominated to the National Register of Historical Places, eventually being recognized in 1985.

Since the termination of the rail service in the early 1980s, the depot has been the site of several other businesses and locales, including, initially, acting as a temporary town hall for Pikeville until 1990. The most significant use of the depot following its temporary stint as town hall was its hosting of the Big Sandy Heritage Museum for several years until the museum's relocation in 2015. The Heritage Museum included artifacts and objects concerned with the history not only of Pikeville, but the Big Sandy Valley and Appalachia as a whole, including farming tools, furniture, and clothing. Most recently, the depot served as the host of The Roasted Cafe, which was in business from 2015 to 2017.
Sources
Historical Designation Nomination Form - Chesapeake and Ohio Passenger Depot in Pikeville KY. National Park Service. March 18 1985. Accessed July 4, 2019. https://npgallery.nps.gov/NRHP/GetAsset/1f330fc1-e4ee-4ed1-9c31-69ab47c6df8d
Additional Information