Augusta Dils York Mansion
Introduction
The Augusta Dils York Mansion, also known as Creekmore Mansion or simply shorted to York Mansion, was built in 1918 by Augusta Dils York. Augusta was the daughter of famed abolitionist and businessman John Dils as well as the wife of J.M. York, a prominent judge. The home is located along Elm Street in Pikeville, KY, and is based on the designs drawn up by Augusta herself. Though paid for and built to the specifications of the Yorks, the two never lived in the homes themselves, with it instead becoming lauded for its unique architecture and eventually being recognized by the National Register of Historic Places.
Images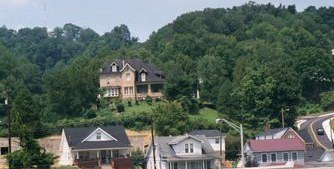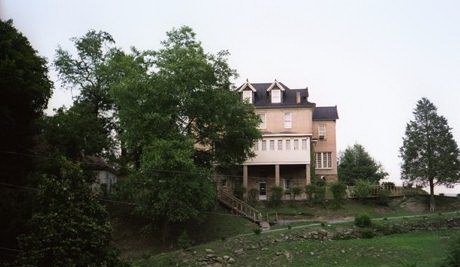 Backstory and Context
Augusta Dils York was the daughter of well-known businessman, soldier, and abolitionist John Dils, who established the first racially integrated cemetery in Pikeville, Kentucky. Dils and his family resided in York House, then known as Dils House, until the home was gifted to Augusta and her new husband upon her marriage to Judge J.M. Cline on July 17, 1875, in what was reportedly one of the grandest marriage ceremonies that had hitherto occurred in Pikeville. The the two lived in what was reportedly considered to be the most elaborate residence in eastern Kentucky, due in large part to the renovations the couple made to the home left to them by Augusta's mother and father, Augusta began to dream up her dream home, which would eventually take the form of York Mansion.

By 1911, Augusta has received the inspiration she needed from other homes she observed during her travels with her husband, and she began to create sketches of the home she had in mind. She later created a cardboard model of the home and, along with her husband, took these and her sketches to New York to enlist the architectural services of W.J. Griffith Co. to finalize the blueprints. Work on the home began almost immediately, though progress was somewhat slowed both by the grandeur of the home as well as the rapidly declining health of Augusta's husband. By 1933, Augusta and her husband had already spent a then-unheard of $90,000 on the home. However, given the health of her husband, the two were never able to make the move to their new home, instead gifting it to their daughter Tot, who married Thomas L, Creekmore. J.M. York died a mere few months later, with Augusta proceeding him in death the following year, in 1934.

The mansion, alternately called York Mansion and Creekwood Mansion, is notable for its classical revival style in addition to the care taken to preserve its original features, which include a wraparound porch, a raised basement, a high attic, and uniquely colored brick. The home also contributes to the Pikeville city skyline, a feat which, along with its residents and historic appearance, led to it being recognized by the National Register of Historic Places in 1974.


Sources
Elm Street Mansion. GeoCache. December 24, 2006. Accessed July 04, 2019. https://www.geocaching.com/geocache/GCZYV5_nightmare-on-elm-street?guid=cb8b2bdf-2584-49f3-837d-e538b82b3e1f.

Historical Designation Nomination Form - York Mansion. National Park Service. August 1974. Accessed July 4, 2019. https://npgallery.nps.gov/GetAsset/2257ad11-5c5e-4942-8fd7-f238c37276b8.


Additional Information